NI Water's vision is to be a valued and trusted provider of one of Northern Ireland's most essential services. We want to deliver a safe and reliable service that meets all our customer expectations at the best possible value for money.

Our innovation strategy is designed to support this vision and we take the position of a World Class contender, seeking to embed original ideas into our business.
Whilst delivering innovations in all areas of the business we are currently focusing on 4 priority themes, which support and facilitate the NI Water 5 Strategic Priorities

We are looking for innovative ideas, services, processes or equipment that are already market ready (or very close to it) that will offer either incremental or step changes in how we can improve the delivery of our service, adoption of these MUST demonstrate a benefit for NI Water.

(It should be noted that we are not seeking applications that are only at the conceptual or early development stage or products that are already supplied by another organisation through this portal.)

Below is a diagram of NI Water's Strategic Priorities, at least one, but a number of these may be considered when completing the application form below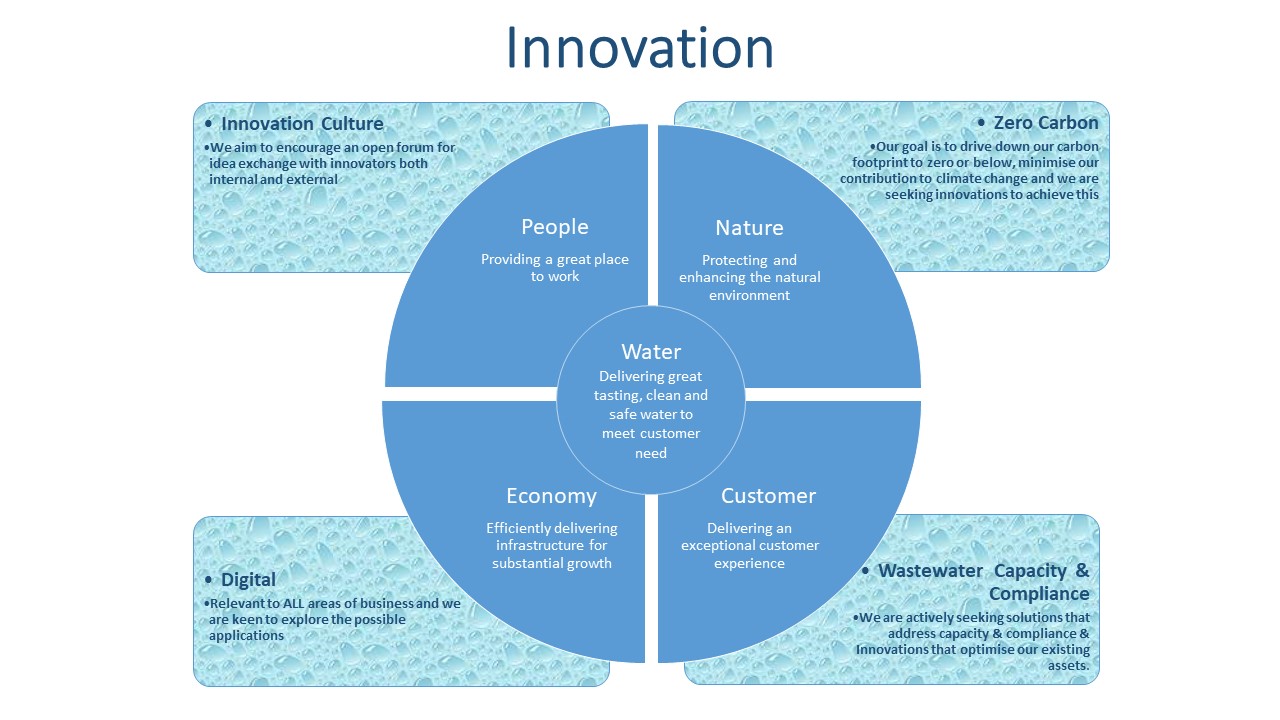 Before completing this form, please note our Privacy Notice for details of how NI Water processes personal information.