Project Overview
Background
The Benone Vacuum Sewerage System was installed in the early 1990s. Consisting of 60 valve chambers and 6,000m of sewers, the system serves local caravan parks, tourist amenities and a small number of private houses. In addition, flows from the Downhill area are also pumped to the Benone vacuum system. It was originally designed to cope with a summer population equivalent (PE) of 2,250 and a winter PE of 120, but figures show that in recent summer months the population equivalent in the area has increased to more than 3,300. The increase in visitors to the Benone area during peak tourist seasons, coupled with unseasonal heavy rainfall, mean that on occasions the existing system struggles to cope with the pressures being exerted on it, resulting in a high level of call outs from NI Water.
Need for upgrade
Vacuum sewerage systems consist of sealed structures designed only to transfer sewage to either a wastewater pumping station or a treatment works, and are not intended to convey storm (surface) water. If, during heavy rainfall, the system becomes overwhelmed – due to infiltration – it can lead to a loss of vacuum and result in localised out-of-sewer flooding.
To address the problem, NI Water undertook an appraisal of the existing Benone vacuum system and work is well underway to complete a £2.1m programme of work to enhance the performance of the network to meet present and future needs.
NI Water and its design team developed a solution that optimises the performance of the network with minimal impact on local amenities.
The solution involves replacing the majority of the existing valve chambers with conventional sewers and the introduction of new wastewater pumping stations (WwPS) which will reduce the hydraulic loading on the network. The small section of the vacuum system being retained along the Seacoast Road and in part of one caravan park will be enhanced to improve reliability and accessibility.
A total of 5 new WwPS will be constructed at strategic locations in the network: Benone Tourist Complex; Benone Avenue North and Benone One Transfer have now been completed, with work on schedule to complete Golden Sands and Benone Avenue South Pumping Stations by Easter 2021.
New pumping mains and sewers will be included in the scheme to allow these new pumping stations to connect to a new terminal pumping station adjacent to the Benone vacuum station; which in turn will utilise the existing twin pumping mains to transfer flows to Aughil WwPS and on to the new wastewater treatment works at Magilligan.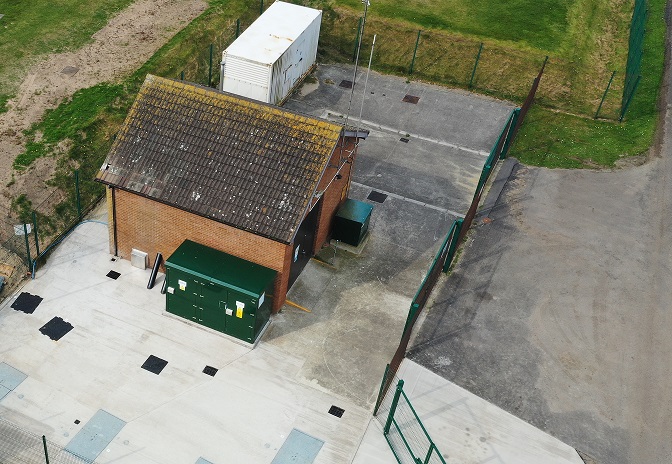 Benone One WwPS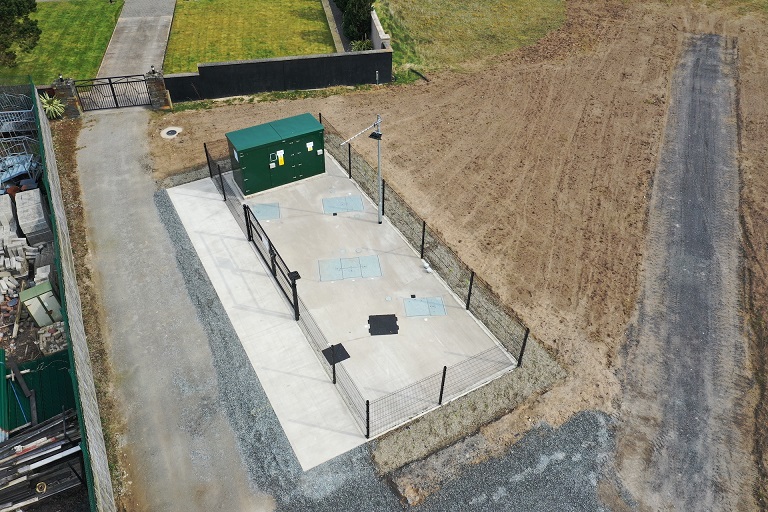 Benone Ave North aerial
Benefits of the scheme
Once complete, this major scheme will provide a more robust sewerage network, capable of coping with an increased number of tourists to caravan parks and local amenity areas in Benone.
The introduction of conventional wastewater pumping stations will reduce the likelihood of out-of-sewer flooding and provide a more reliable system that will require less operational maintenance.
NI Water and our project team appreciate the support of local landowners and other stakeholders in developing a suitable, cost-effective solution that meets the needs of a wide section of the tourism industry in Benone. We would like to thank the local community for their patience as we complete this essential project.
Related information