Vandalism of Fire Hydrants is Illegal and Dangerous
30 August 2016 12:26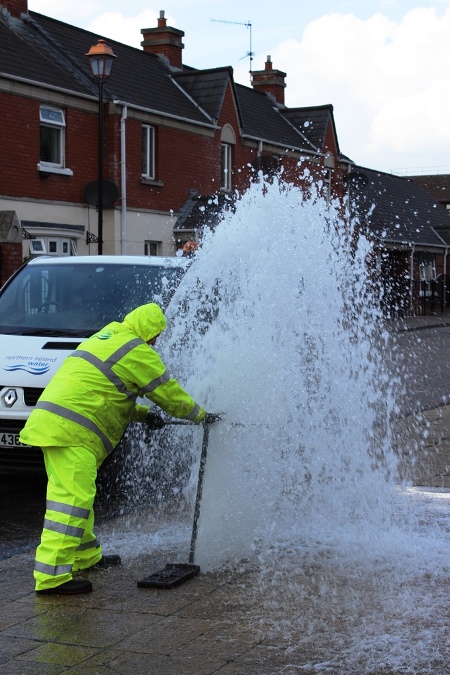 NI Water is calling on those vandalising fire hydrants to stop. Hydrants have been opened over recent days in a number of areas across Belfast as Northern Ireland enjoyed some warm Bank Holiday weekend weather.
Sean McAleese, NI Water's Director of Customer Service Delivery, pointed out that: "We need youths to stop opening the hydrants. Some may see it as 'harmless fun' by young people trying to cool off during hot weather, but the reality is that as they play in the water, homes and businesses suffer low or zero water pressure. As well as being a significant inconvenience to customers, this also has serious public safety implications.
''I would appeal to everyone to help us stop this before the unthinkable scenario occurs where a fire breaks out and there is no water for the Fire Service to deal with the fire."
NI Water is asking communities to say "No" to this anti-social behaviour and report vandalism to the PSNI or to Waterline on 03457 440088.
Further details can be found at:
http://www.niwater.com/sitefiles/resources/pdf/leaflets/firehydrantvandalism.pdf
and on YouTube at:
http://youtu.be/Zeu9M%2D%2DAF4M
ENDS
All media enquiries to NI Water Press Office on 028 9035 4757 or
press.office@niwater.com
.