New Uniform and Ready to Go for Waterbus!
07 September 2016 15:52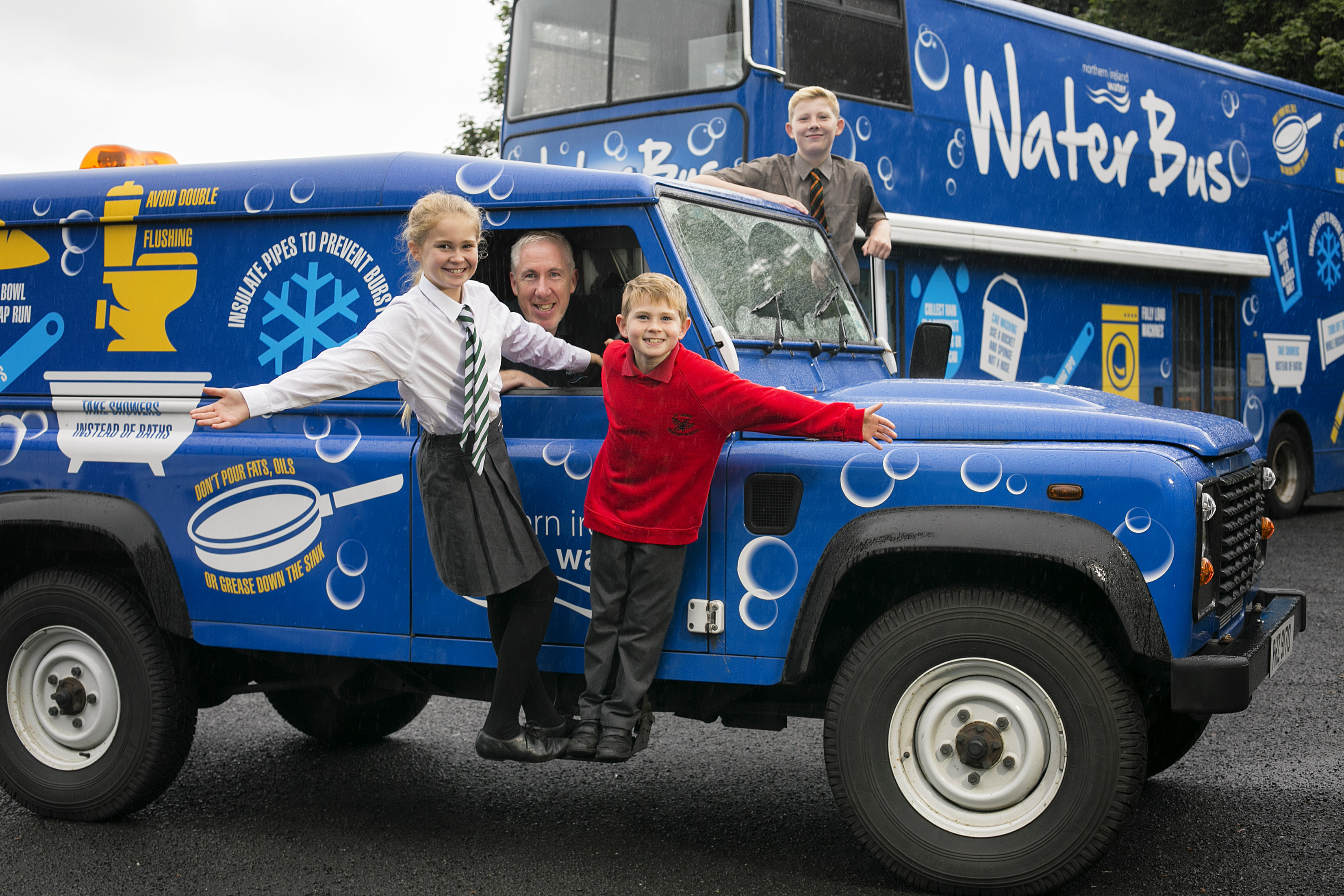 NI Water's Waterbus will join the thousands of school children kitted out in a new school uniform this September as the Waterbus has received a new 'uniform' too!
The Waterbus, and its little brother, the Water Jeep, were completely rebranded in a sharper, brighter colour scheme to highlight some of NI Water's key messages such as saving water and 'Bag it and Bin it'.
Over 19,000 primary and secondary school pupils were visited by our Education Team in the 2015/16 school year, setting a new record and ensuring that more pupils than ever before learned all about the impact of water on our lives.
Pat McCauley, NI Water's Environmental Education Officer, comments: "We had a really busy year in 2015/16, visiting nearly 300 schools across the country. It's been fantastic to get out and about around schools and educate pupils about the importance of water and how we all use it every day.
''We're very much looking forward to doing the same in 2016/17 in our bright, brand new uniform – the ever-popular Waterbus has been completely kitted out and is ready to meet all those other new uniforms in the new term!''
Pupils learn about how to save water; how much water to drink; what not to flush down the loo; some even had the chance to see a working sewage works! Many also had the chance to become a nature detective around the beautiful Silent Valley, in the heart of the Mournes!
Such is the popularity of the programme that the Waterbus is now almost fully booked out for 2016/17. However, the opportunity for classroom visits focusing on Water for Health, 'Bag It and Bin It' and the work of WaterAid remains available. Our Waterbus waiting list for 2017/18 is also open; if you are a teacher and would like your class or school to get involved with NI Water's Education programme, please email education@niwater.com.
Ends
Media queries to press.office@niwater.com or via telephone to 028 9035 4757.