NI Water team take 10,000 steps & 'Go Blue' for WaterAid on World Water Day!
23 March 2017 12:31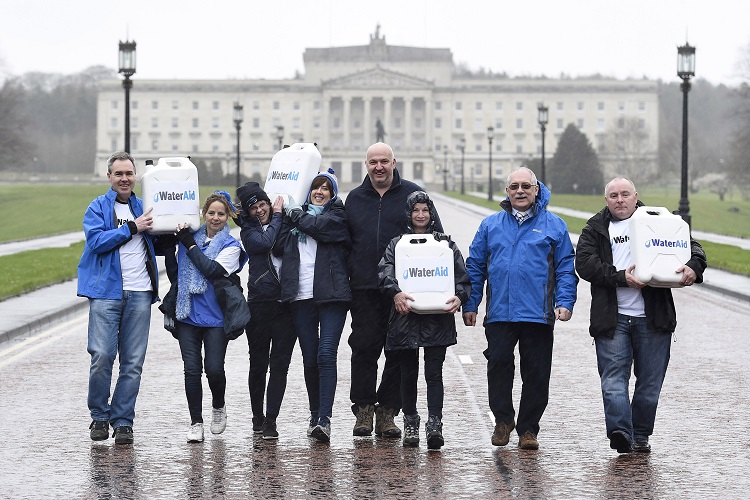 A team of volunteers from NI Water took the "Go Blue" WaterAid challenge to Stormont yesterday to raise awareness of the fact that over 650 million people are still living without clean water in our world, and a third of the global population don't have access to a safe, decent toilet. These are shocking figures.
The team today walked 10,000 steps to raise awareness of the difficulties in getting access to water in developing countries.
The #Blue4Water challenge is a great way for everyone to work together to realise WaterAid's vision of a world where everyone everywhere has safe water, sanitation and hygiene by 2030.
Pictured left - right are: Nigel McDowell, Bernie McLean, Aileen Riddell, Marie O'Neill, Eddie Higgins, Celine Rodgers, Frank Stewart and Killian McElroy from NI Water taking the "Go Blue" challenge!
It's not too late to send your 'blue selfies' to NI Water via Twitter @niwnews using the #Blue4Water hashtag, or via Facebook. Everyone who does will receive one of NI Water's water saving goodie packs!
If you are part of a community group and would like to arrange a talk on the work of WaterAid, please email
education@niwater.com