Water Week, Reduce and Recycle with NI Water
29 August 2018 8:28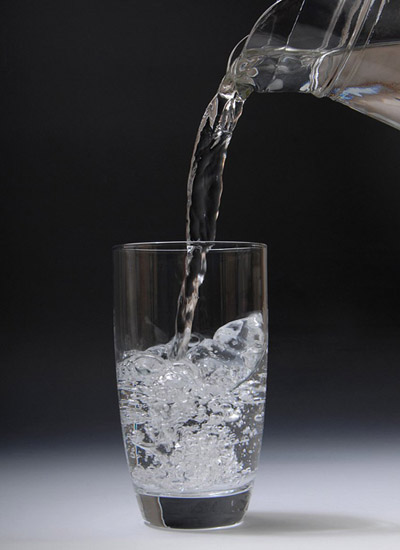 Reduce and Recycle, is the message from NI Water during World Water Week 2018, encouraging consumers to reduce the amount of water they use and recycle whatever water they can.
In a world where only 1% of all the water is actually usable by humans, reducing and recycling the water we use could become critical. As the global population continues to increase, the pressure on our water will grow and grow, so reducing and recycling our water is something we should all familiarise ourselves with.
World Water Week runs from 26th – 31st August and is intended to encourage people to use water wisely and realise its' value in our everyday lives. This year's theme is water, ecosystems and human development. None of us can survive more than a few days without water, and all other aspects of our lives would crumble if it wasn't for water and its' life-giving power.
Anna Killen, NI Water's Environmental Education Officer, said, ''World Water Week helps to encourage us all to reflect on how crucial water is for us – our lives, homes and businesses all relay on it. Each of us in Northern Ireland uses on average 155 litres of water per day in our kitchens, bathrooms and gardens – and our use of water only continues to grow.
''If you want to reduce the amount of water you use and recycle surplus water, there are plenty of easy ways to do so:
Take a shower instead of a bath and take shorter showers;
Choose and use a dual flush toilet, using the lower flush whenever possible – only flush the toilet when needed;
In older toilet cisterns (9 litres plus), use a Save-a-Flush device to help save water; these are available from NI Water;
Turn off the tap whilst brushing your teeth or shaving;
Fix dripping taps;
Use a washing up bowl to rinse and peel vegetables or wash dishes – you can then reuse the water in your garden;
Keep a jug of tap water in the fridge for when you need a cold drink;
Fully load your washing machine or dishwasher before use;
Wash your car with a bucket and sponge; not a hose, which can use up to 135 litres in 15 minutes.
''By taking some simple, everyday steps, we can all make a real difference in reducing the amount of water we use. As for recycling, it is very easy to use water previously used to wash dishes, peel vegetables or clean windows to water plants in the garden, as well as by using water-retaining crystals in soil to help plants retain moisture.
''NI Water is committed to water conservation and to helping our customers reduce and recycle the water they use – we continue to take all possible steps to reduce leakage in our own network and provide as much advice as we can on how to use water wisely. It also costs substantial sums of money to clean and treat water effectively, so a reduction in the amount of water used in Northern Ireland can help us save money and thus deliver what matters in additional investment in water and wastewater services. This also helps us reduce carbon dioxide emissions and reduce our carbon footprint.
''World Water Week allows us all to take stock of how much water we use on a day to day basis, and how precious it is too. There can be no doubt that if we all take steps now to limit the amount of water we use, and recycle as much of it as we can, it will make things easier for everyone in the future.''
Why not give our water calculator a try to see just how water wise you are https://www.niwater.com/why-save-water/
Visit niwater.com for advice and tips on what you can do to save more water; every drop counts!
ENDS