Wastewater team take part in Marine Conservation Society 'Beach Clean' weekend in County Down
14 September 2018 13:59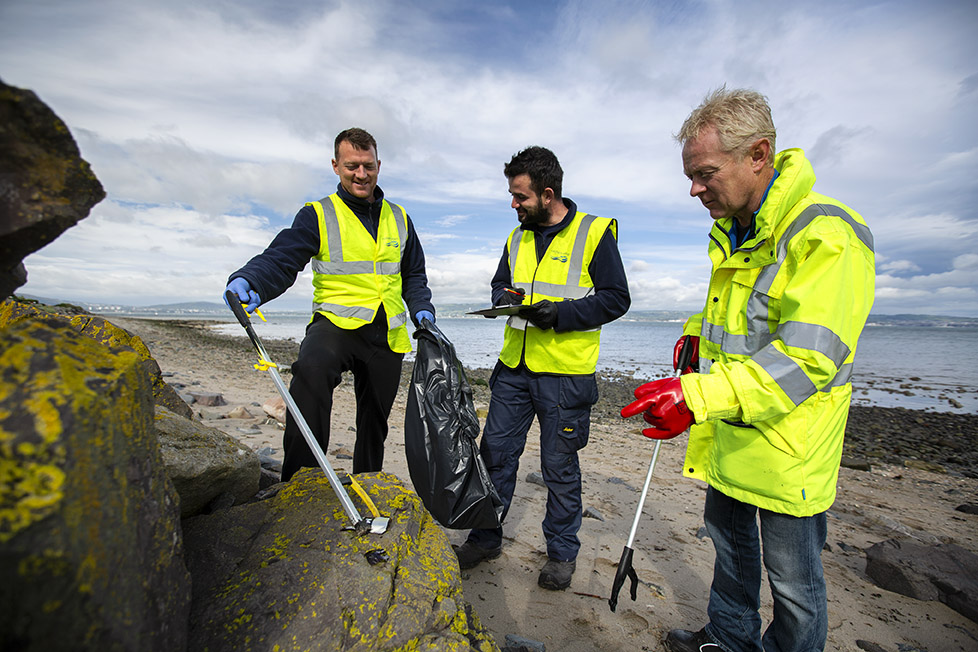 The Wastewater team took to the shores at Craigavad, near Holywood to undertake a beach clean. Working alongside the Marine Conservation Society, volunteers picked up, recorded and bagged items of plastic and marine litter across a 100 metre stretch of the coast.
NI Water Head of Wastewater, Stephanie McCullagh says, "The idea to take part in the Marine Conservation Society Beach Clean came through the Wastewater Employee Engagement Group. Taking part is important to the team as it links with the customer promises we strive daily to achieve such as to protect and enhance the natural environment and to take care of the wastewater so it doesn't pollute the environment.
"We are proud to be a part of a UK wide initiative and it is great to know that we can contribute to understanding the size of issues on our coastline whilst hosting this team building event.
"Employee engagement is important to the Wastewater Senior Management Team. The event has provided colleagues from within the Wastewater Team, who have different roles and may not get to meet each other on a regular basis, to do so in a meaningful and enjoyable way."
Volunteers surveyed an area of the beach from the strandline, the line the tide last reached, to the back part of the beach. The Marine Conservation Society use the data to raise awareness of the impact of litter and to inform other organisations and academics working on marine litter issues.
NI Water works closely with Department of Agriculture, Environment and Rural Affairs to deliver the Marine Litter strategy for NI, which includes measures to deliver capital investment to improve wastewater treatment screening facilities at prioritised locations, in line with allocated funding.