What a 'Ruff' Place to be Stuck
01 October 2018 10:30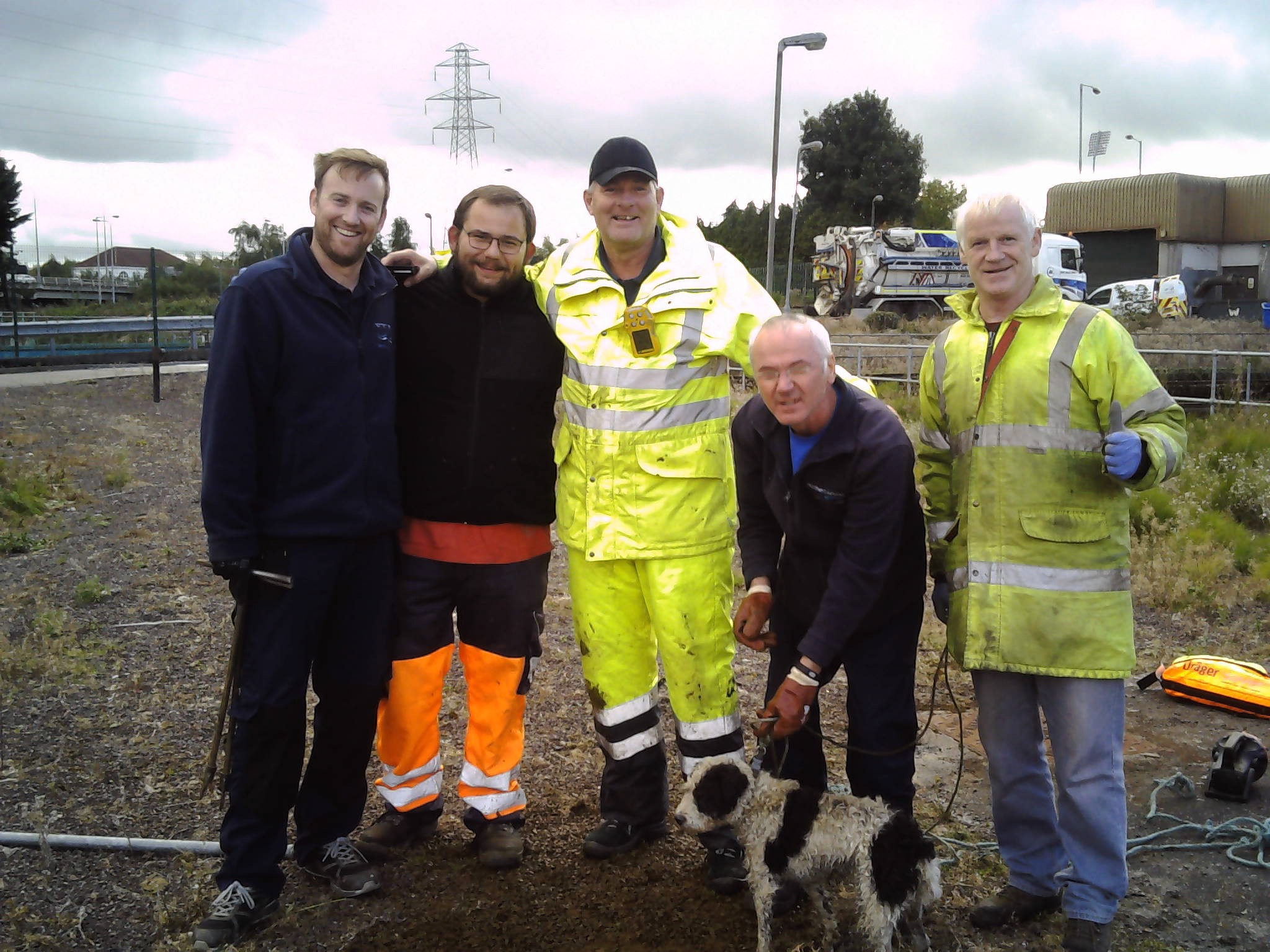 If you thought you were having a 'ruff' day, spare a thought for little Suzie, the dog from West Belfast who got stuck in a sewerage pumping station on Kennedy Way.
Suzie was discovered in one of the sewer channels by NI Water staff on Thursday 27th September when they arrived on site as part of routine maintenance and, along with NI Water Staff, acted quickly to rescue her. The little dog was obviously very frightened but with plenty of encouragement and a little dog food, they managed to coax her out so they could get her to safety and reunited with her owners.
Staff handed her into a local veterinary clinic the same night hoping she had a microchip to identify her owners. Fortunately, there was a poster in the vets from her owners who had been searching for her for two weeks!
Suzie has been reunited with her owners and is in good health, apart from being a little hungry and bit dirty from her adventures.
Suzie's story ended well as staff were working nearby however, it is often the case that sites such as these are unsupervised and quite remote and if it were a child the outcome could have been very different. NI Water would like to take this opportunity to remind parents and young people about the dangers of playing near treatment works, reservoirs and construction sites.
ENDS
Rescuers: (L-R) Nigel Watt from NI Water & Jerry from McAllister Brothers with NI Water's Ronnie Monkman, Gerry McErlane and Peter Neeson with Suzie.
All media enquiries to NI Water press office on press.office@niwater.com