Department for Infrastructure (DfI) Permanent Secretary Visits NI Water Key Assets
01 October 2018 11:19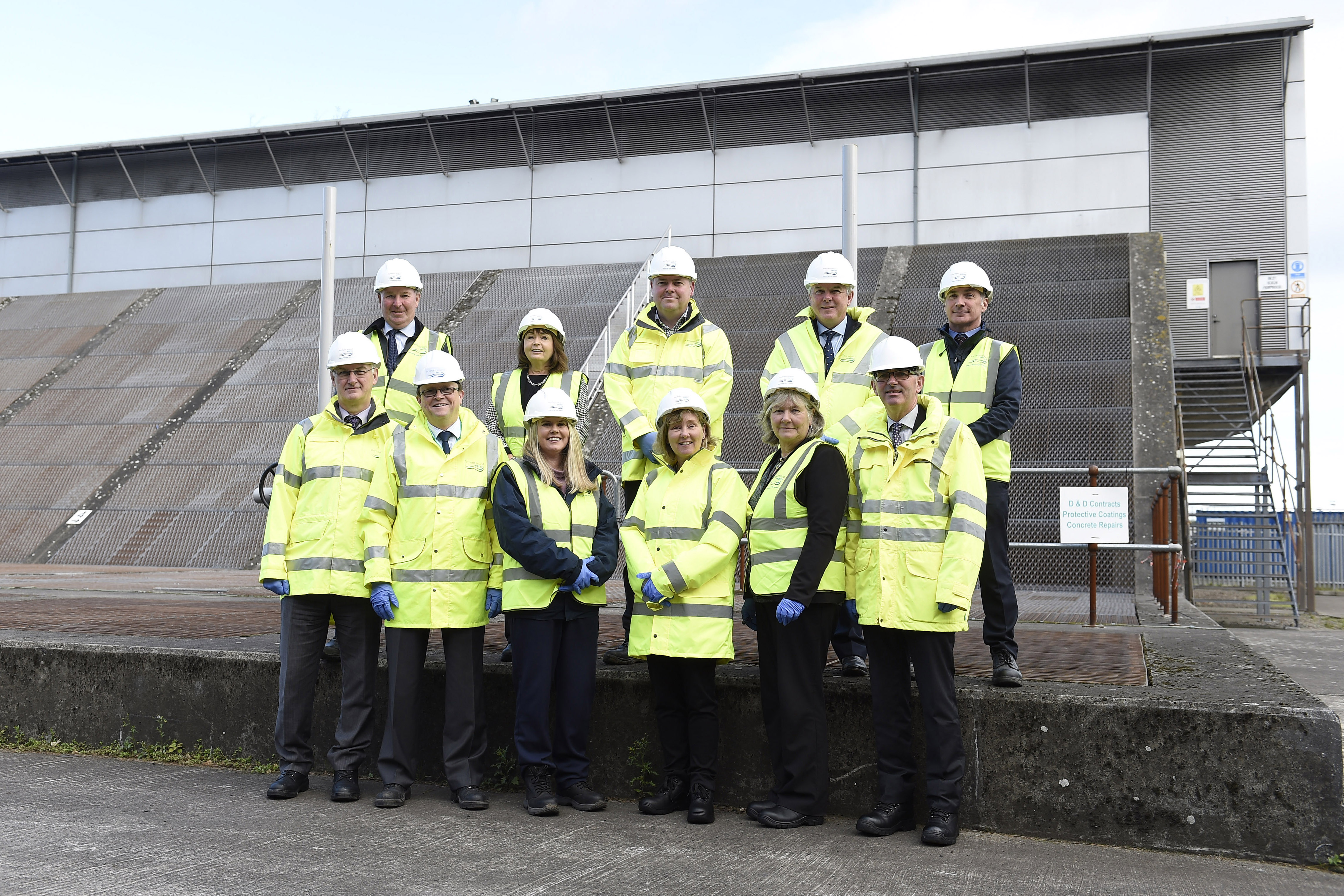 NI Water recently hosted the DfI Permanent Secretary, Katrina Godfrey at some of its key assets - a Water Treatment Works in Carrickfergus and a Wastewater Treatment Works in Belfast.
NI Water's CEO Sara Venning and members of NI Water's executive team showed Katrina and some of her colleagues around the works and explained how NI Water is delivering what matters for the community.
The visitors got to see first-hand the processes involved in bringing 570m litres of clean water to the taps of 860,000 homes and businesses every day as well as collecting 340m litres of wastewater.
Every aspect of life in Northern Ireland relies on the water and wastewater services NI Water provides. Our business is essential to support a thriving population, a growing economy and a flourishing environment.
To provide a sense of scale, thousands of assets, at a value approaching £3 billion, are operated and maintained to provide these services. This includes over 40,000 kilometres of water mains and sewers - one and half times longer than Northern Ireland's entire road network.
ENDS
MCOOPER08: FRONT ROW - Paul Harper, Ronan Larkin, CEO Sara Venning, Permanent Secretary for the Department for Infrastructure Katrina Godfrey, Linda MacHugh, DFI and Sean McAleese.
BACK ROW – John Irvine, Deputy Permanent Secretary with Rose Kelly, Mark Ellesmere, Allister Jinks and Mark Consiglia.
MCOOPER48: NI Water's CEO Sara Venning shows Katrina Godfrey, Permanent Secretary for the Department for Infrastructure, around a wastewater treatment works in Belfast.
Media enquiries to the NI Water Press Office on 028 9035 7695 or via email to press.office@niwater.com