NI Water Features on UTV Series Lough Neagh
01 October 2018 14:16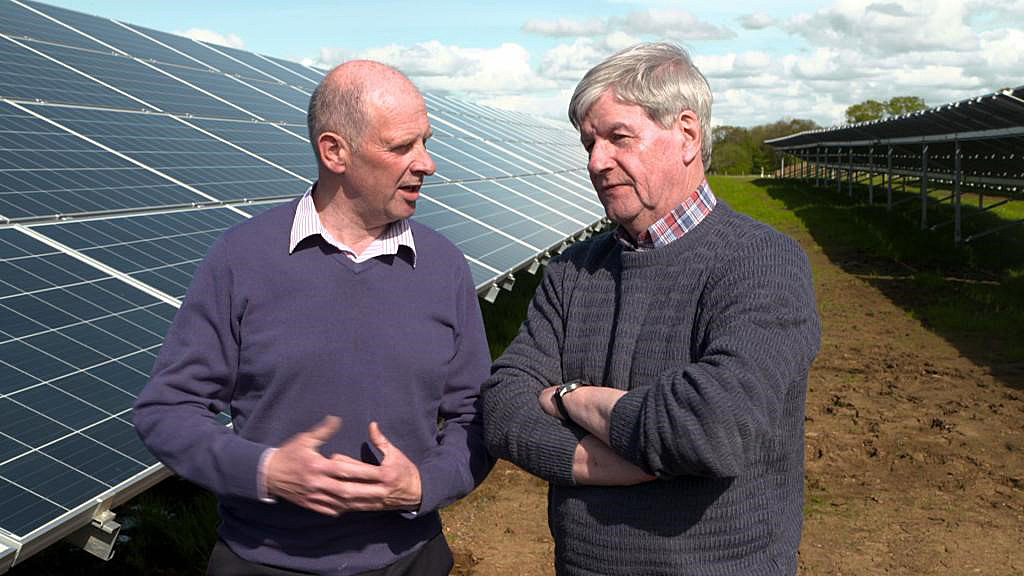 Joe Mahon's Lough Neagh series continues with Episode 4 on UTV on Monday 8th October where Joe continues his travels around the Lough's many bays and inlets and interviews NI Water's Maynard Cousley.
Joe meets up with Maynard on the shores of the Lough where he learns that NI Water abstracts up to 85 million gallons of water from Lough Neagh each day to supply three quarters of a million people with water.
They also visit Dunore Solar Farm, NI Water's major green power station which supplies electricity to the adjacent water treatment works. NI Water dramatically reduced their carbon footprint by using 24,000 solar panels to complete a £7 million solar farm, turning what was a green field into a green power station, producing electricity to supply the power needs of one of Northern Ireland's largest treatment plants - Dunore Water Treatment Works (WTW) in South Antrim.
Although we think water is plentiful in Northern Ireland, we must not become complacent and waste it. Making simple changes of habit such as turning the tap off when you brush your teeth can go a long way to conserving water in the future.
You can see this episode on Monday 8th October at 8pm on UTV.
Ends
For further information on the programme please contact Olivia Johnston, Communications and External Affairs Manager, UTV – Tel: 02890 262122
All media enquiries for NI Water to press.office@niwater.com