Reuse & Refill, it's Childs Play!
19 October 2018 12:02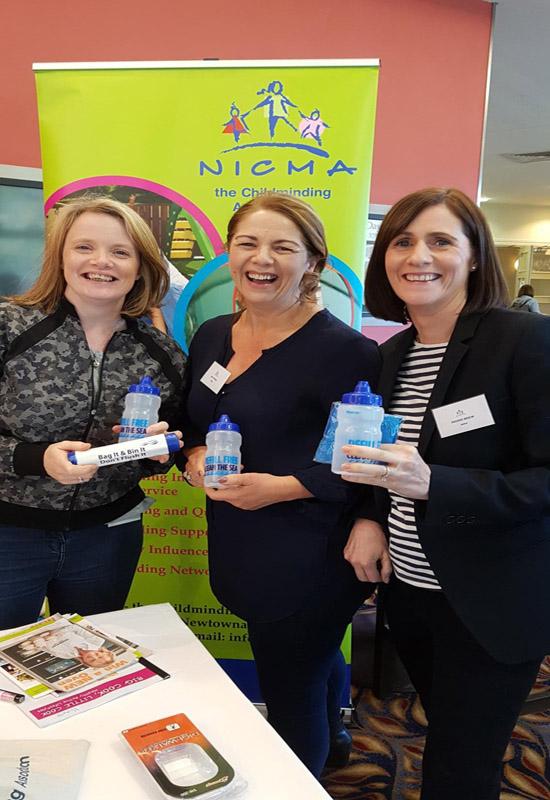 Reuse and refill was the message for the childminders of Northern Ireland at the annual NICMA (Northern Ireland Child Minding Association) conference.
Held at Armagh City Hotel, visitors to the conference received a reusable water bottle, a reusable shopping bag and degradable nappy sacks courtesy of NI Water.
NI Water wants to encourage its customers to refill from the tap and bring a reusable bag to the shop to help reduce plastic pollution.
Childminders change a lot of nappies each day and help grateful parents with potty training, they are therefore a key audience for NI Water to educate about not flushing wipes (even those that say flushable). Flushing nappies and wipes can often clog the sewers and cause out of sewer flooding, NI Water's nappy sacks ensure these items are bagged and binned instead.
Information on all of NI Water's key messages and campaigns can be found by logging on to www.niwater.com
For further information on childminding, visit www.nicma.org
ENDS
Picture caption (left to right)- Claire Murphy, Belfast, Jan Power, Belfast, Ingrid Brew, Belfast
Media enquiries to the NI Water Press Office on 028 9035 7695 or via email to press.office@niwater.com