NI Water Completes New £60,000 Storm Sewer Investment Two Weeks Ahead of Schedule - New Street / Canal Street, Newry
23 October 2018 10:01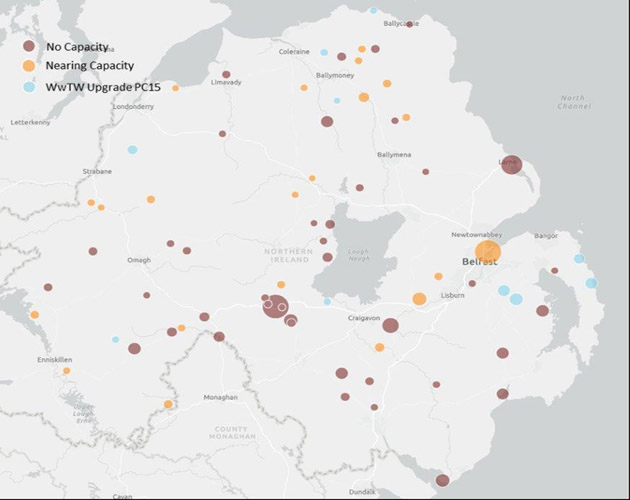 NI Water is pleased to announce that all work on this essential new storm sewer on New Street /Canal Street has been completed two weeks ahead of schedule. In order to minimise disruption to businesses, schools and commuters as far as possible, the working hours were extended with the original 6-week programme fast-tracked and works completed in only 4 weeks.
The project involved laying approximately 165m of storm sewer and associated manholes on New Street and Canal Street, Newry to serve a new social housing development at Ogle House.
The removal of storm water from the existing combined sewer has also increased the capacity of the existing sewers, reducing the likelihood of out-of-sewer flooding and environmental pollution in the future.
NI Water and our project team including Conwell Contracts Ltd and Atkins would like to thank the business owners, elected representatives and the public for their patience and co-operation throughout this essential project, which will greatly improve the sewerage infrastructure in the local area.
Ends
For further information, please contact 02890354710 or email press.office@niwater.com