NI Water – Delivering What Matters in L/Derry
26 October 2018 15:05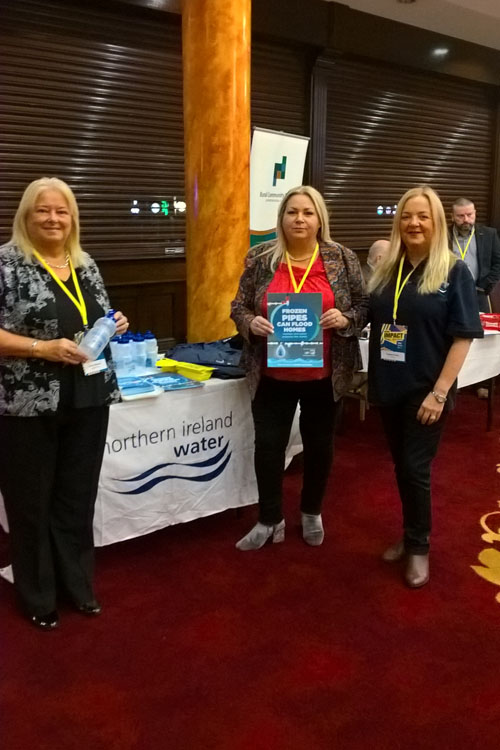 NI Water's environmental champion, Angela Knott, attended the annual Community Conference organised by Supporting Communities at the Tullyglass Hotel in Ballymena.
Angela was there to provide details on how the company is delivering what matters for the wider community and talked to delegates about NI Water's key campaign messages such as Bag It and Bin It, which encourages customers not to flush inappropriate items down the toilet, and water efficiency, advocating saving water in our everyday lives.
Delegates also received reusable water bottles to ensure they top up from the tap in a bid to reduce plastic pollution.
Pictured is NI Water's Angela Knott (right) with Linda Watson from Caw community group (left) and Patricia McQuillan (centre) from Moneydig community group in L/Derry.
Information on all of NI Water's key messages and campaigns can be found by logging on to www.niwater.com
ENDS
Media enquiries to the NI Water Press Office on 028 9035 7695 or via email to press.office@niwater.com