NI Water's Easter 'A-Peel'
17 April 2019 15:28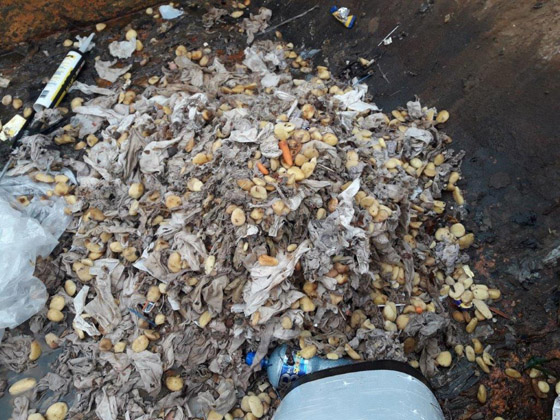 NI Water is a-peeling to households and businesses not to feed our sewers with their Easter dinner after hundreds of potatoes and carrots were found washed up at a Wastewater Treatment Works in L/Derry.
Davy McCullough, Head of Wastewater at NI Water 'chipped' in, "Easter is a popular time for friends and families to get together, often to enjoy a roast dinner. While the meal may be planned with meticulous detail, little attention is paid to what we put down the sink or in this case, dumped down the sewers.
"When fat, oil and grease (FOG) solidifies in the sewers it prevents wastewater flowing through the pipe, and often causes a blockage. The same goes for other inappropriate items such as wipes, sanitary products and on this strange occasion, potatoes and carrots!
"NI Water would remind all customers that opening a manhole and putting anything down it is prohibited. By doing this, you are obstructing a working sewer which is designed to take waste away from homes. Incidents like this cause out of sewer flooding and require valuable time and resources to resolve. Some businesses may also be using industrial sinks to dispose of food waste."
Help us keep the drains clear over this Easter period and all year round by not putting your roast dinner FOG down the kitchen sink and put your food waste in the appropriate bins.

The best way to dispose of your cooking FOG is to let it cool and solidify, and then scrape it into the rubbish bin. You can also pour it into an empty bottle and recycle it.
Davy concludes, "Everyone has a role to play in keeping the drains clear and fat free this Easter!"
To view the impact of FOG on our sewers visit: http://www.niwater.com/fats-oil-and-grease-fog/
ENDS
All media enquiries to NI Water press office on press.office@niwater.com