NI Water Invest a Further £1million in Newry Wastewater Treatment Works
27 August 2019 15:22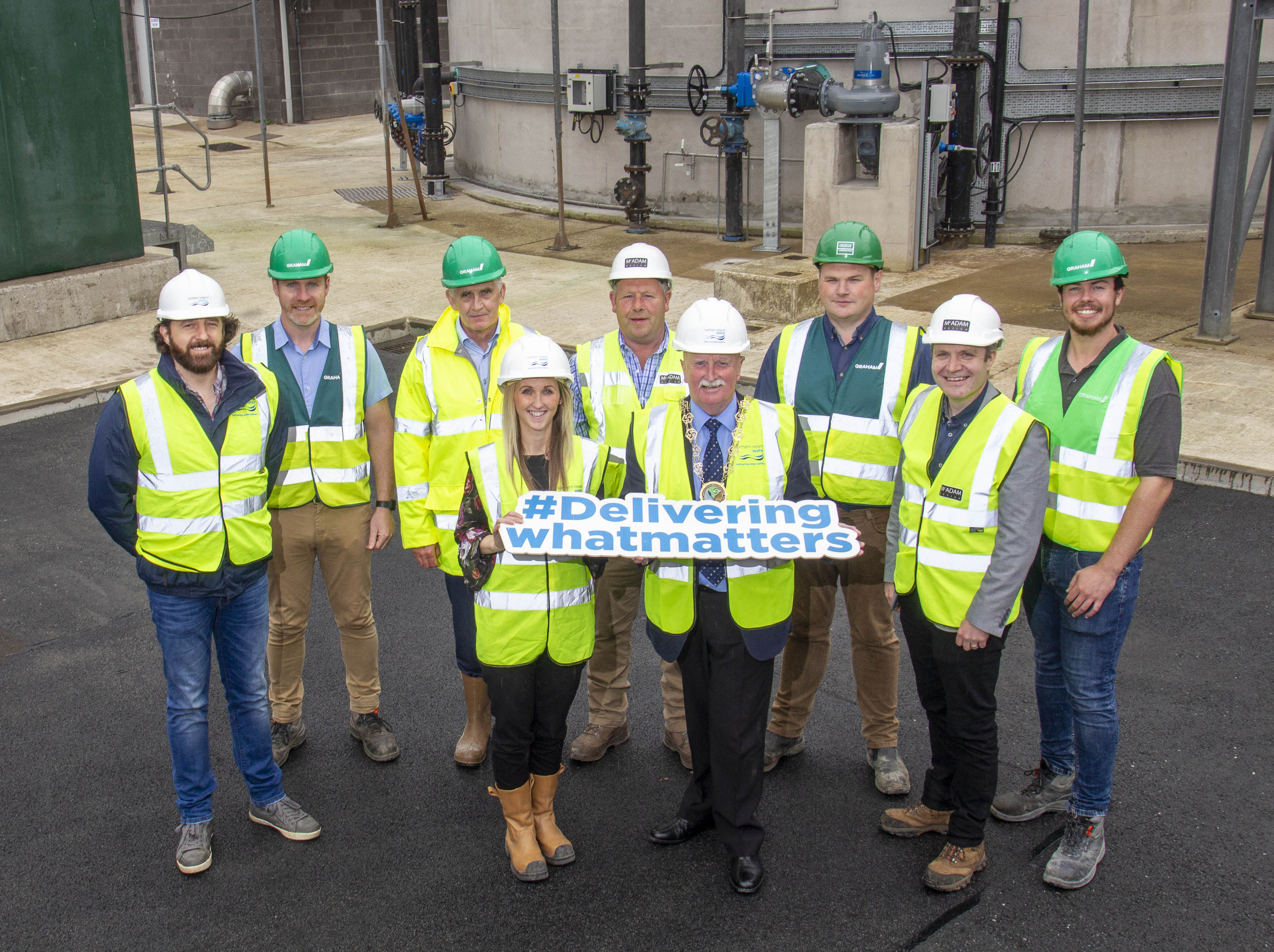 Since August 2018, NI Water has invested £2.5million in maintaining its wastewater treatment works in Newry and is delighted to announce a further £1million investment for improvement work taking place over the next seven months.
Announcing the improvement work is project manager Eimear Gourley, "This work is part of the wider NI Water Base Maintenance programme of work throughout Northern Ireland. NI Water is continually maintaining their assets in order to provide an excellent standard of wastewater treatment, whilst importantly, keeping the treatment works in operation.
"Within the next year, we will be investing £1million and replacing vital machinery at the works to ensure we are getting the optimum performance from the wastewater process. This on site work has already commenced and will be completed by March 2020.
"Some of the work to date has involved the upgrading of sludge tanks and maintenance of wastewater tanks. These tanks were clogged up with inappropriate materials such as rags and baby wipes. These items are flushed down the toilet and unknown to many, cause blockages in the sewers and clog up valuable assets at the treatment works.
"The work to clear these was both long and labour intensive and so we would appeal to our customers in the area help us look after this new treatment works by following this simple advice, only flush the 3P's, pee, poo and paper; everything else needs to go in the bin."
Newry, Mourne and Down District Council Chairperson Charlie Casey said, "The council are delighted that improvement works are being undertaken at this plant and this will bring benefits to the local area such as maintaining the high standard of the local bathing water quality and ensuring the current levels of wastewater treatment for the residents and businesses of Newry City are upheld."
GRAHAM Contracts Director, PJ McCaffery said, "We're delighted to be continuing our strong working relationship with NI Water by delivering these important maintenance and improvement works to Newry Wastewater Treatment Works. At GRAHAM, we understand the importance of delivering high quality works on critical infrastructure such as this and we will continue to work collaboratively assisting NI Water in providing the highest standards of sewage and water treatment, to the benefit of local communities and the environment."
Eimear concludes, "Continued investment in the water and wastewater services throughout Northern Ireland is essential to improve the infrastructure and to help us to ensure the protection of public health and the environment; support the growing economy and enable us to meet increasingly challenging European standards."
"Overall, the completion of the scheme will bring significant benefits to the growing local economy in this busy city, as well as key environmental improvements."
Ends
All media enquiries to NI Water Press Office on 028 9035 4710 or email press.office@niwater.com
Photo Caption: Newry, Mourne and Down District Council Chairperson Councillor Charlie Casey pictured with NI Water, GRAHAM Construction and McAdam Design staff at Newry WwTW where NI Water has invested £2.5million in maintaining the works and announced a further £1million investment for improvement work taking place over the next seven months