NI Water Visits The Royal Jubilee Maternity Hospital
11 February 2020 11:42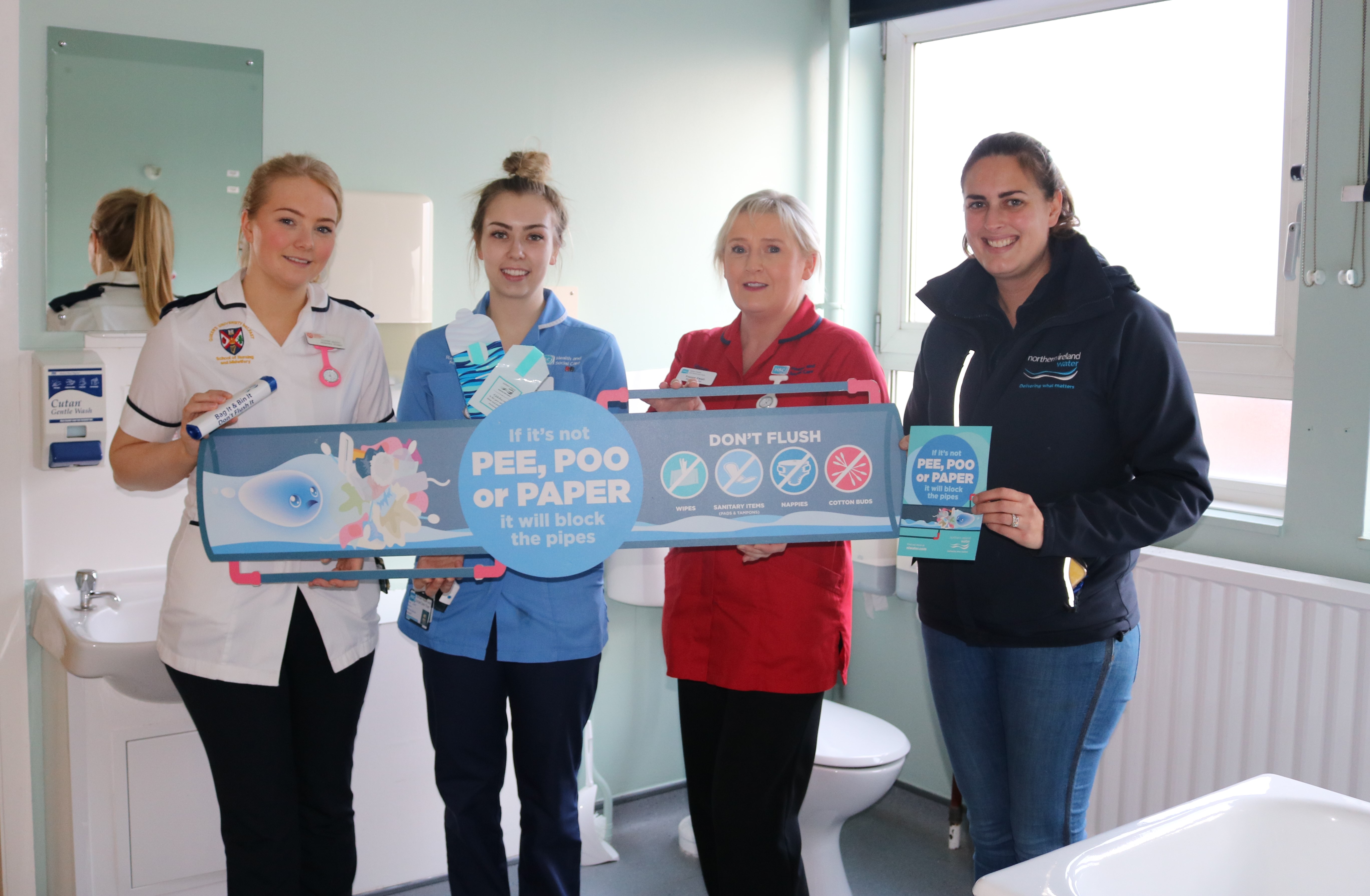 NI Water recently paid a visit to The Royal Jubilee Maternity Hospital in Belfast to teach staff all about the Bag It and Bin It Campaign.
NI Water's Education Officer Anna Killen comments, "NI Water fights a daily battle with blocked sewers, the majority of which are caused by wet wipes. The Bag It and Bin It campaign encourages everyone to adopt better flushing habits and what better audience to share this message with than new mothers and the staff who take care of them.
"This visit provided us with an opportunity to encourage new mothers to form good flushing habits and in turn, will hopefully teach NI Water's future flushers the right way to dispose of bathroom waste.
"Our advice is to only flush the 3 P's; pee, poo and paper; everything else goes in the bin."
NI Water provided items such as nappy bags and sanitary bags for patients.
Visit www.niwater.com/bag-it-and-bin-it/ for further information.