Be Smarter with your Water
22 April 2020 12:57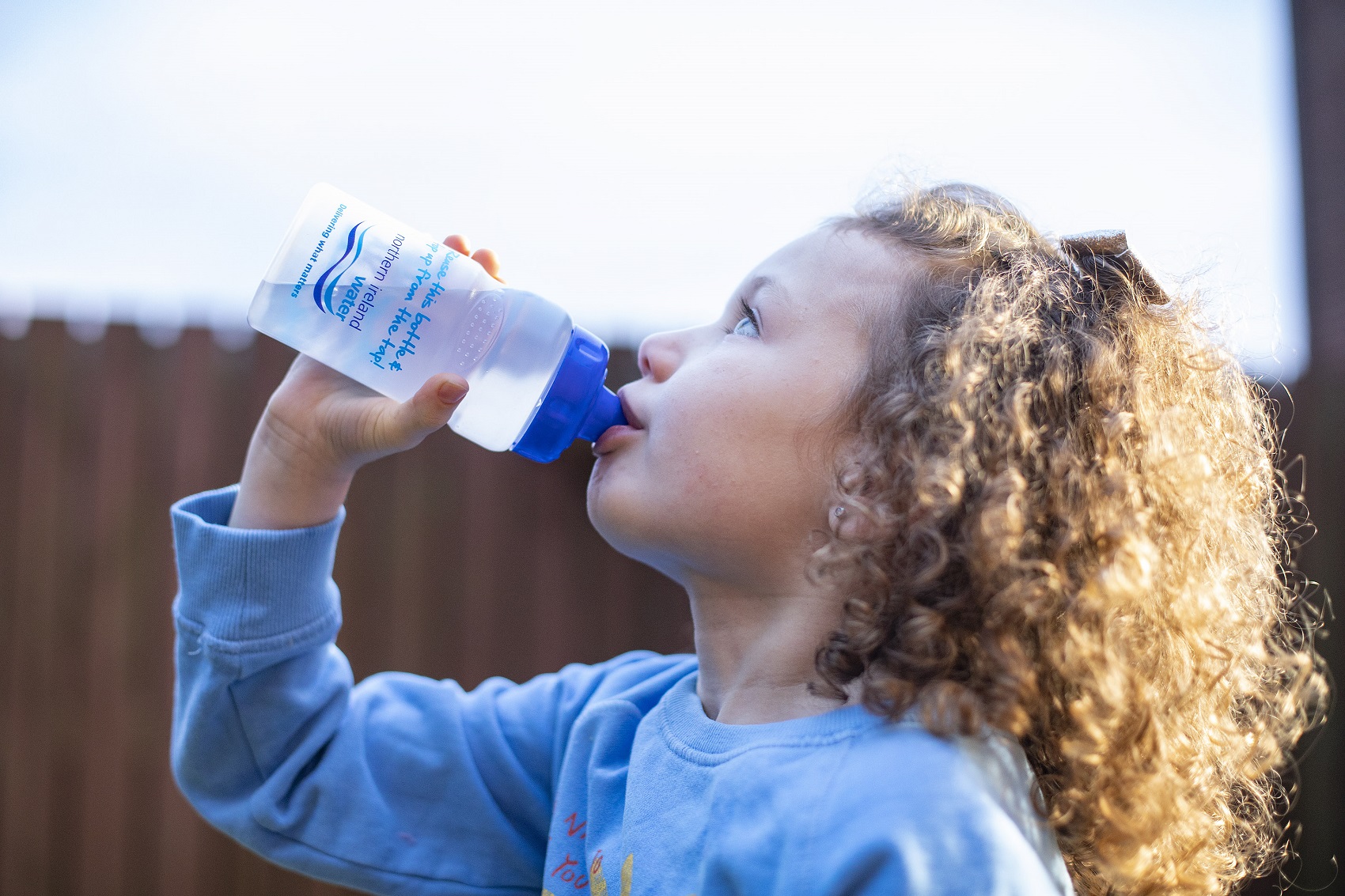 Now many of us are spending more time at home, have you realised how much water you are actually using every day?
Whether you are washing your hands, cleaning endless amounts of dishes or getting through that mountain of washing, you start to realise just how important water is in the daily routine!
NI Water's Environmental Outreach & Learning Officer, Anna Killen, explains how we can save water by looking at everyday habits, "It's amazing to think that each day each person uses around 155 litres of water! However, saving water can be really easy, there are simple things we can all do that can make a huge difference.
"While working from home our kettles have been working overtime, for those much needed tea breaks, but just fill with as much water as you need. Overfilling can use twice as much energy and water, each time you boil.
"It can be tempting to turn on the washing machine for that t-shirt worn once for an online meeting, however, instead, wait until you have a full load. Did you know that two half loads use more water than one full load?
"Keeping hydrated has never been more important and drinking water is a great way to improve our overall health. The best way to enjoy tap water is cold, so think about keeping a jug of water in the fridge instead of letting the tap run cold.
"If you are lucky enough to have a garden and watering the plants in this lovely weather, fill a watering can and if using a hose, fit a trigger nozzle. Watering early in the morning or late in the afternoon reduces evaporation.
"With the gyms being closed, working out at home is the new norm. If showering after, why not try the 4 minute shower challenge, put on your favourite 4 minute song and see if you can finish before the end."
Some water saving tips:
1 Turn off the tap when brushing your teeth - A running tap can use 6 litres of water per minute.
2 Use a bowl for washing vegetables - You can reduce water waste by using a bowl to wash and prepare your vegetables. Then you can reuse this water for plants.
3 Make full use of your washing machine - Half load programmes on washing machines use more than half the water and energy of a full load, so wait until the machine is full before switching it on.
4 Fix leaking taps - A dripping tap can waste more than 60 litres of water per week.
Although our planet is covered in water, only 1% of it is actually drinkable so it is important we conserve water now for our future generation of water users. Why not logon to our education site www.niwater.com/education to find out more amazing facts about water. Test the kid's knowledge through our 'Water Facts Quiz' where they can gain a water expert certificate.

NI Water are encouraging customers to sign up to its free text alert service which keeps them updated about anything that may impact on their water supply or any of our other services in the area. Sign up here https://www.niwater.com/register-for-keeping-you-informed/
ENDS
For more information please contact press.office@niwater.com