"Timmy the Tunneller" Arrives at £7 Million Flood Alleviation Project
12 August 2021 12:40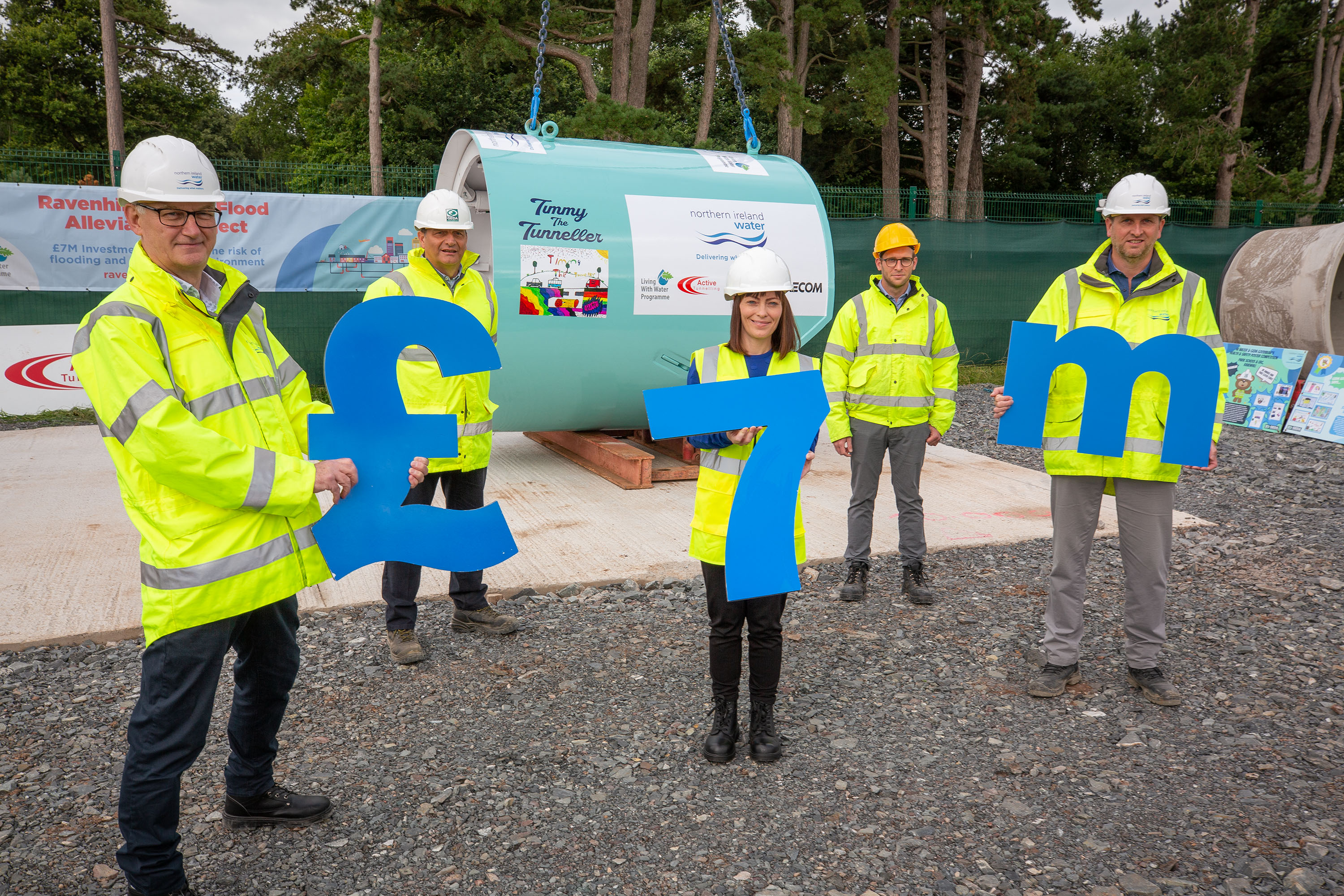 A major Tunnelling Machine has arrived in Belfast, for use on a major £7million Flood Alleviation Project, which is well underway in the Ravenhill area of South Belfast. Once complete, in early 2023, this major project will reduce the risk of out of sewer flooding in the area.

The machine, which is over 2 metres in diameter and 2.5 metres long will tunnel below the busy Ravenhill Road and help reduce disruption during construction. The tunnel will extend 75 metres from the edge of Ormeau Park up Ravenhill Avenue. Once the tunnelling works are completed, the more traditional open cut method will be used to construct the remaining sewers and manholes.
David McClean NI Water's Project Manager on the £7million Ravenhill Avenue Flood Alleviation Scheme tells us more about reducing disruption on this major project:
Paul Harper NI Water Director of Asset Delivery tells us more about tunnelling on the £7m Ravenhill Avenue flood alleviation project:


This essential infrastructure project involves the upgrade of existing and installation of new sewers along a section of Ravenhill Avenue and surrounding streets. It will increase the capacity of the sewerage system in this area of South Belfast and update the existing infrastructure, some of which dates back to the early 1900's.

Work is taking place in phases, progressing along Ravenhill Avenue, Sunwich Street, Federation Street and Millar Street. The project team have worked well with the local community to minimise disruption, including employing the use of underground trenchless construction methods where appropriate.

David McClean, NI Water Project Manager, said:

"NI Water is delighted to welcome the Tunnelling Machine on this major Flood Alleviation Project and look forward to putting the machine into operation! We would also like to thank Downey House for the fantastic artwork and naming our machine "Timmy the Tunneller" and all the local schools for engaging with the project.

"We would like to thank the public for their ongoing patience as construction progresses on this major project. Once complete, the local community will benefit from this major flood alleviation project for many years to come."

Infrastructure Minister Nichola Mallon added: "I was pleased to be on site for the arrival of this major piece of machinery to really appreciate the scale of this £7 million project. Once complete it will help to reduce the risk of out of sewer flooding, whilst minimising disruption during construction in this busy area of Belfast. Well done to all the local schools for their artwork and Downey School for naming the machine: "Timmy the Tunneller"!

"This major flood alleviation scheme is part of the Living with Water Programme (LWWP) for Greater Belfast. The LWWP is an excellent example of how we can work together to deliver integrated sustainable drainage solutions to manage flood risk, enhance our environment, and allow our local economy to grow."


Geda Construction are the main contractor for this project, with AECOM providing design and Project Management Support.

The investment in the £7 million Ravenhill Avenue Flood Alleviation Project is an excellent example of what can be done when the necessary funding is in place.

NI Water's goal is to ensure we have a modern, efficient service today and in the future. While chronic underfunding of NI Water is an urgent issue, we are working hard at a local level to find solutions to enable Councils and developers to progress their vision and facilitate future economic development.

The message is clear, NI Water is ready to provide engineering solutions to short-term constraints where possible, however we must face the inescapable reality that the full funding identified by the Utility Regulator in its Final Determination (PC21 business plan) is required to fulfil the vision of economic expansion for our towns and cities.

NI Water welcomes the recent confirmation by the Executive that funding for year 1 of our business plan has been secured. We see this positive funding position at the outset of the six year programme as a statement of intent and look forward to the necessary funding being put in place across the six year period to 2027.

This is not a 'wish list' or a 'nice to have'; this is the plan that will help us ensure NI Water can deliver in a strong, modern regional economy.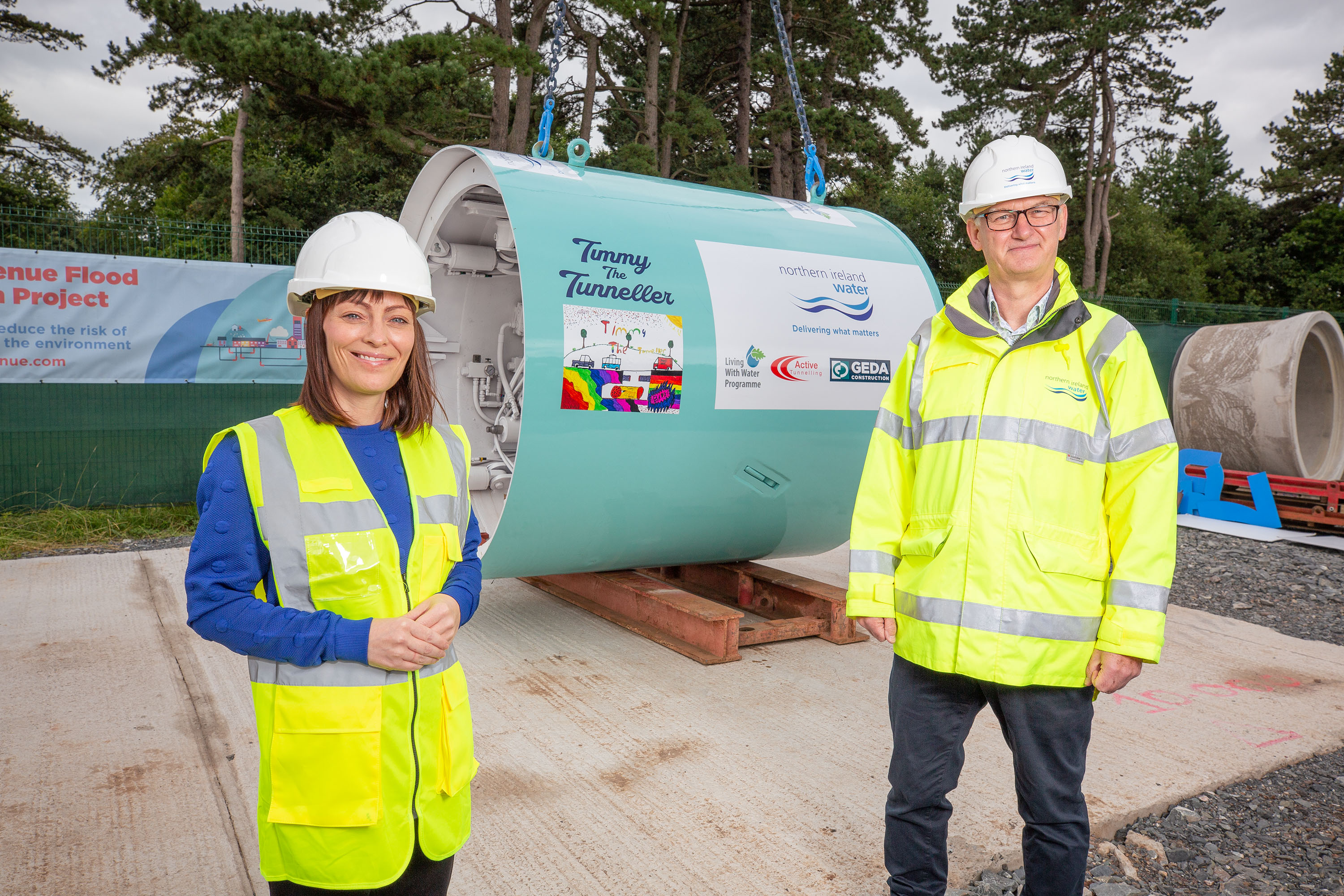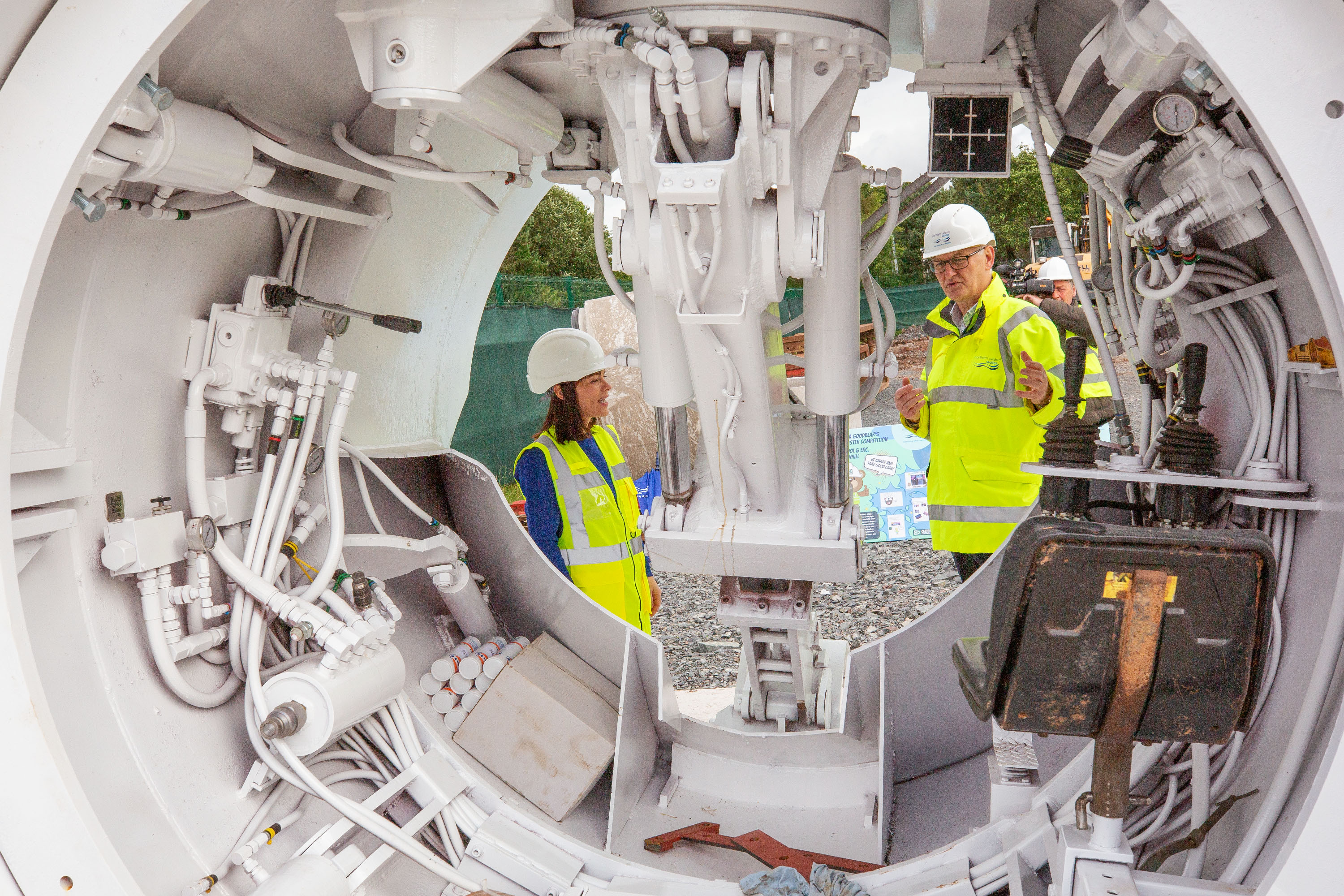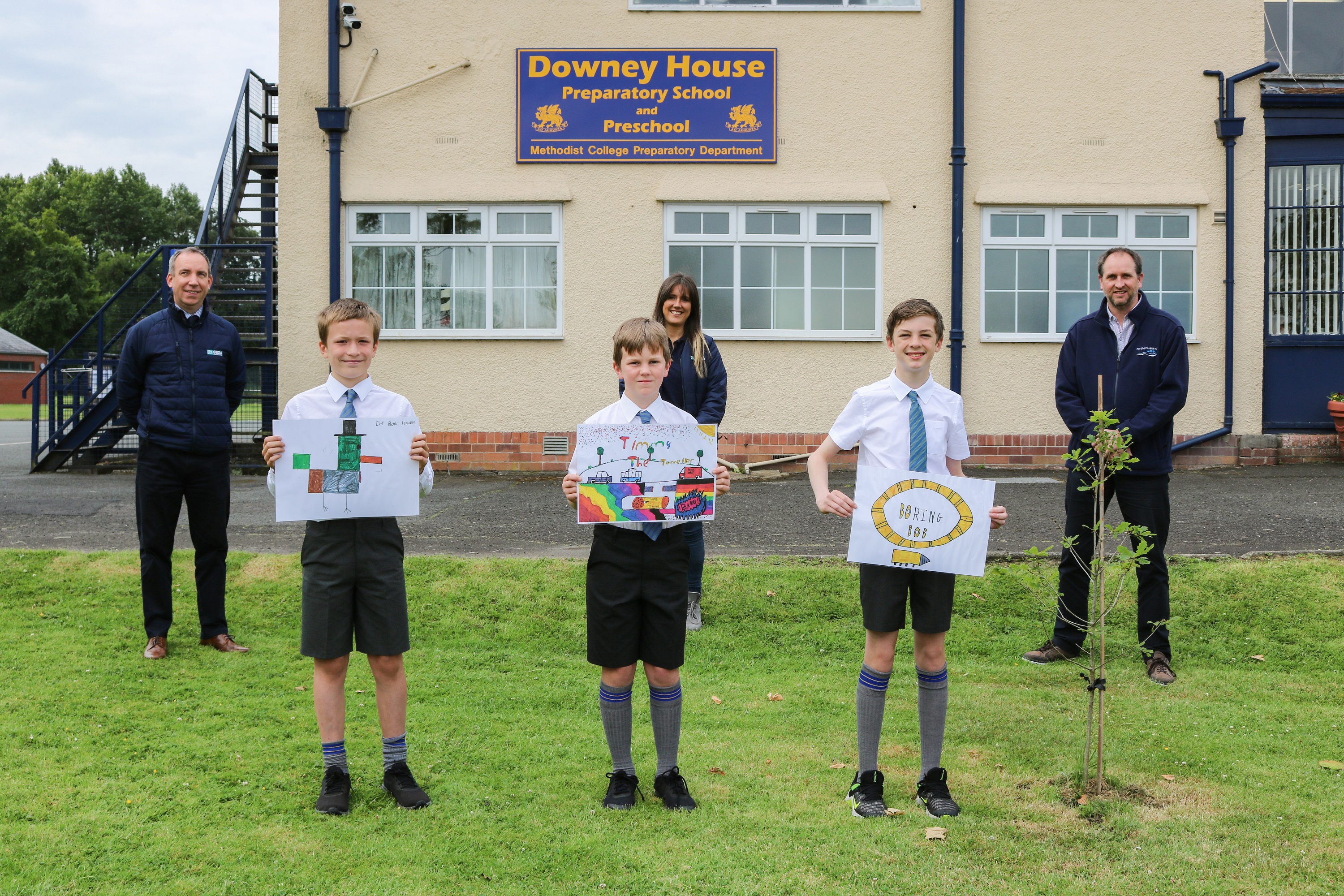 Ends
Notes to editors
Media enquiries should be directed to press.office@niwater.com
For further information log on to www.ravenhillavenue.com