Upgrade at Sampson's Stone Reservoir as part of £1m programme of investment
16 May 2022 17:13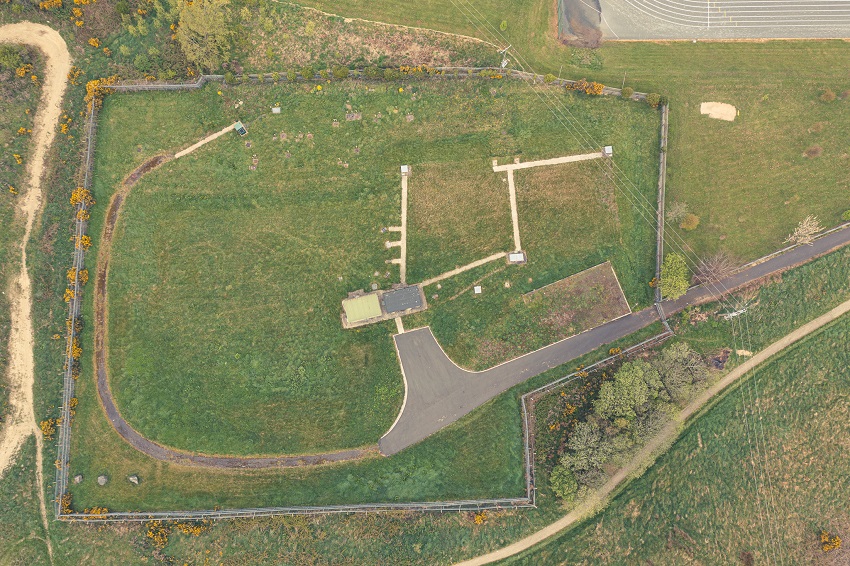 NI Water will commence a programme of improvements at Sampson's Stone Service Reservoir in Downpatrick at the end of May as part of a wider £1m investment to maintain the supply of high-quality drinking water across NI.
The work, which will see the upgrade of the existing above and below-ground equipment at the reservoir (located off Sampson's Lane), will be ongoing to around the end of August.
Thomas Logan, NI Water's Project Manager for the scheme, explained: "The essential improvements at Sampson's Stone Service Reservoir will involve both civil construction and mechanical/electrical work and will require the delivery of materials to the site on an ad-hoc basis.
"In this respect, we would like to highlight to residents and the wider public, that construction traffic will be travelling from time to time along Oriel Drive and Sampson's Lane during this work. For the main part the traffic will comprise one or two construction vans, but on occasions heavier materials will need to be brought to site.
"NI Water's contractor, Lowry Building & Civil Engineering (LBCE), will ensure that all heavy deliveries to site are accompanied along Sampson's Lane by a works steward (banksman) and that these deliveries are programmed outside of the main school start and finishing times. We expect most of the main construction works to be completed by the end of July with only testing and commissioning works ongoing in August.
"We would take this opportunity to also highlight that construction sites are dangerous areas for unauthorised persons, especially children and we would appreciate your cooperation in ensuring that children do not play in or around the works or machinery. Working areas will have warning signs and traffic control in place to protect the public from any danger.
"NI Water and LBCE would like to thank the public in advance for their patience and cooperation while we undertake this essential work. The improvements at Sampson's Stone Service Reservoir will help to safeguard the delivery of high-quality drinking water to the Downpatrick area for many years to come."
Ends
Notes to editors
As part of this £1m NI Water investment, improvements are also being carried out at:

Ballyridley Service Reservoir, Portaferry
Ballywonard Service Reservoir, Hydepark
Lettermire Service Reservoir, Claudy