NI Water staff raise a staggering £6,380 towards the Ukrainian crisis
31 May 2022 19:35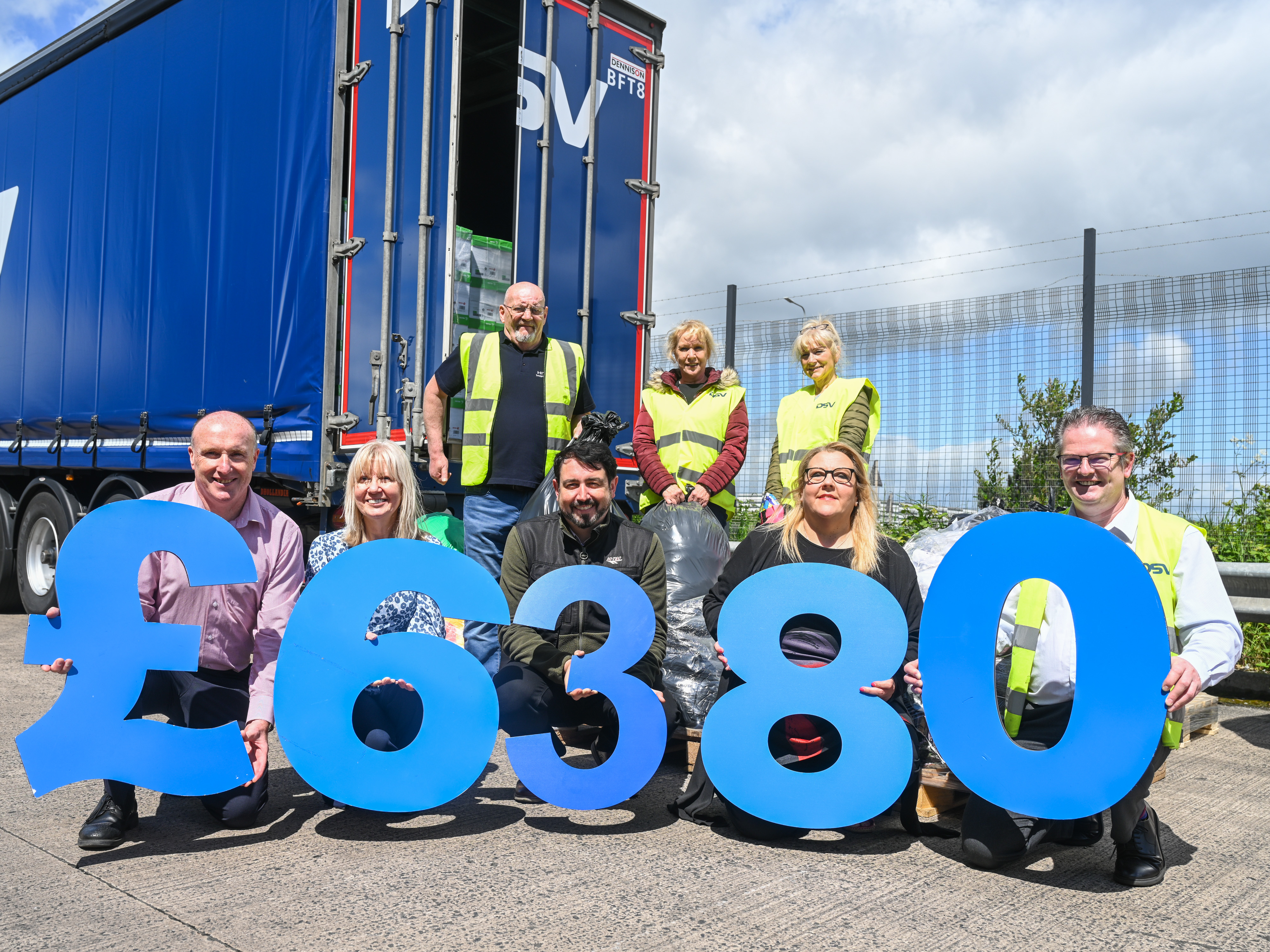 NI Water staff have helped raise £6,380 towards the Ukrainian humanitarian crisis. The ongoing conflict has had a devastating impact on Ukraine, so NI Water teamed up with local charity Foodstock to assist their work in refugee camps on the border regions.
NI Water Business Services Manager, Movita MacKenzie said,
"NI Water staff wanted to support the people of Ukraine in the ongoing crisis and we decided to raise funds to help send a lorry full of essential goods to the Ukrainian people who have been forced to leave their homes and belongings."
Foodstock teams have established a direct link to official refugee sites on the borders of Ukraine, where most people are still congregated, and identified the specific needs of the people. They quickly raised funds to hire a 40ft container which was filled with non-perishable food, baby milk, nappies, clothes, blankets, medical equipment, first aid items and other essentials. Foodstock had already sent three lorries of life saving supplies and now NI Water funds will be able to cover the cost of a fourth lorry as well as contributing towards a fifth lorry.
NI Water's Chief Executive Sara Venning said:
"NI Water has an outstanding record of volunteering and charitable fundraising and we would like to thank our staff and suppliers for their very generous contributions to such a deserving cause and also to Foodstock for supporting our efforts."
Foodstock Charity founder and Community Response Manager, Paul Doherty commented,
'We would like to thank everyone at NI Water for their amazing generosity. We can't thank you enough for your efforts to help the people of Ukraine. Truly incredible!'
The Foodstock charity has been inundated with generous donations of items to fill more lorries. Their distribution centres are full, so the real challenge for them is raising the £4,800 required to cover the transportation costs for one run.