NI Water Still Working For You During COVID-19
07 January 2021 10:45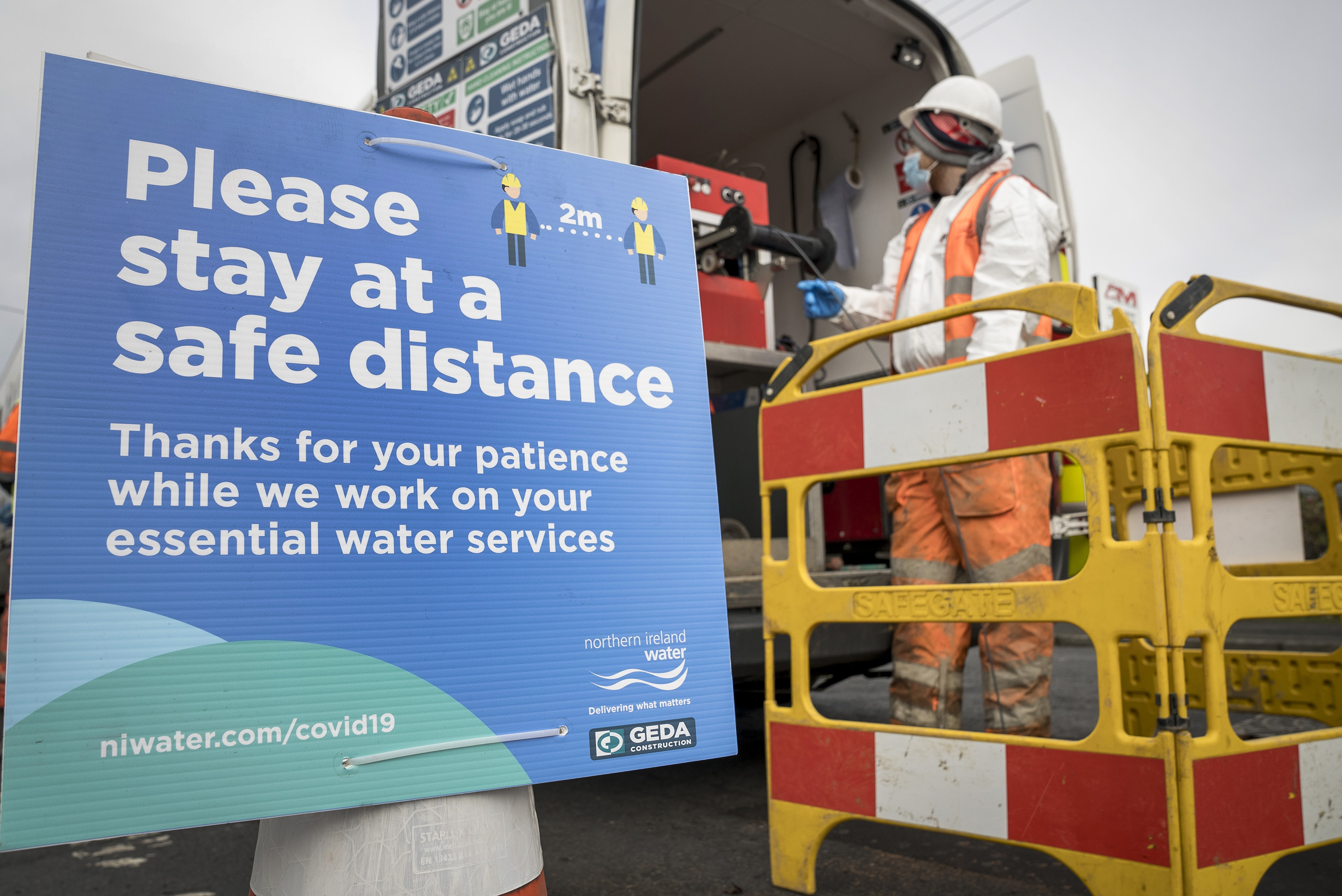 NI Water would like to reassure the public that our front-line workers and contractors will continue to work across Northern Ireland throughout the current COVID-19 crisis to maintain essential services.
Water and sewerage staff are 'key workers' in a critical public service. Our services have never been more essential to the health and wellbeing of our customers than now. Water for washing hands is a leading weapon in the battle against Covid-19. Every day, NI Water staff are working hard to ensure we all have a constant supply of clean, high quality drinking water and that our wastewater is collected and treated.
NI Water is following government health advice to make sure our customers and our people stay safe. We have implemented extensive safety processes so we can continue to deliver key water and wastewater services to you.
With a piped network of over 42,000km and over 2,000 water and wastewater installations across Northern Ireland, we are proud of how our staff continue to carry out vital work in the communities they serve. If you see our teams out working, be assured this is to ensure we can meet your water and wastewater needs. So please keep your distance and our workers will carry on with their essential work for you.
A few key points to remember:
We are encouraging customers who may need that extra bit of help because of a medical condition or any other vulnerability to sign up to our Customer Care Register visit https://www.niwater.com/customer-care-register/
Stay informed by signing up for free text alerts regarding your water supply visit https://www.niwater.com/register-for-keeping-you-informed/
If we need to visit your home during this time, to keep you and us safe, please make our staff aware if you are self-isolating. We will also ask you to respect social distancing for our colleagues if they are on your property.
Remember wipes will clog the sewers and result in blockages and flooding – never flush a wipe. For further information log on to www.niwater.com/bag-it-and-bin-it/
Beware of Bogus Callers – if you are concerned about the identity of someone at your door, you can call the PSNI non-emergency number '101' where you will have the option of a 'Quickcheck' to confirm the caller is from the utility they say they are.
Do not let children go near work sites or equipment, these can be extremely dangerous.
For further advice log on to
https://www.niwater.com/covid19/
Information on water supply issues affecting your property are also available 24/7 simply by logging onto
http://www.niwater.com/current-service-updates/
ENDS
Media enquiries to the NI Water Press Office via email to Press.office@niwater.com