Why save water at home
We get plenty of rain in Northern Ireland but this rainwater has to be cleaned at our treatment works before it goes into the taps. So the less water we waste the more cost effective the system is.
We all have a part to play to ensure there's enough water for everyone now and in the future.
In this section you will find tips, advice and simple ways you can save water in the bathroom, kitchen and garden and use our tips and pledges to find out how much water you could save.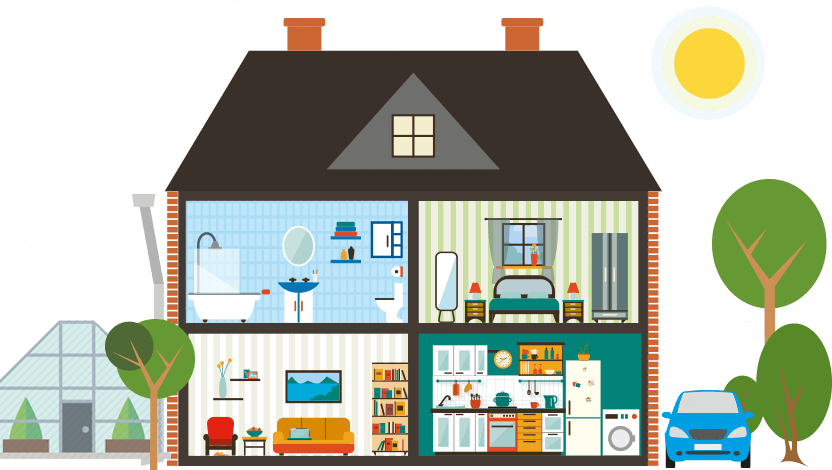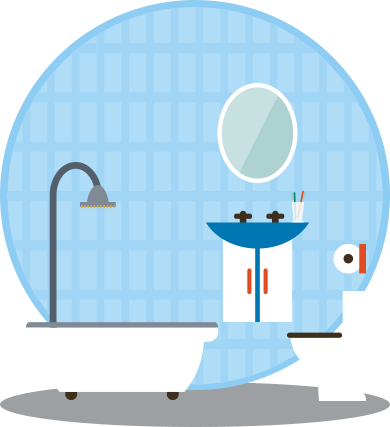 Some Water Facts about the Bathroom:
A bath uses

80 litres of water. In 5 minutes a standard shower uses 35 litres and a power shower uses 90 litres of water.

Low flush toilets

use 6 litres of water per flush, pre-2001 cisterns use 9 litres and older cisterns can use up to 13 litres per flush.

Brushing your teeth

with the tap running can use 6 litres of water per minute.

Around 30% of water

in an average household is used to flush the toilet.

So, why not take a shower instead of a bath?

Watch out for power-showers though, they use as much water as a bath! For a free shower timer that will challenge you to only take 4 minutes, visit www.getwaterfit.co.uk and complete our online water audit to receive your free 4 minute timer and other water saving goodies.
Water saving tips
Take a shower instead of a bath

Fit an aerating shower head

Let the 'yellow mellow': Toilet flushing is one of the biggest water users in most homes. Consider only flushing the toilet when you really need to. Adding a toilet cistern bag to your cistern will reduce the amount of water used in every flush.

Choose a low flush model with a dual flush system

Check that your overflow is not running and that water is not running into the bowl between flushes. These could indicate that the ball cock is set too high, or that there is a fault in the syphon or flush valve

In 9+ litre cisterns use a Save A Flush bag to reduce water use. Save a Flush are not suitable for low flush or dual flush toilets. Save a Flush bags are free and available by visiting www.getwaterfit.co.uk and completing our online water audit.

Turn off the tap when you brush your teeth and use a beaker of water to rinse

Super Tip: ALWAYS mend leaking taps!
Contact Information
Waterline 0345 744 0088 (Lines open 24 hours 7 days a week)
Operational emergencies, service requests, fault reporting and complaints
Leakline 0800 028 2011 (Lines open 24 hours 7 days a week)
Reporting leaks in public supply system
Can't find what you're looking for? Visit the Need our Help section