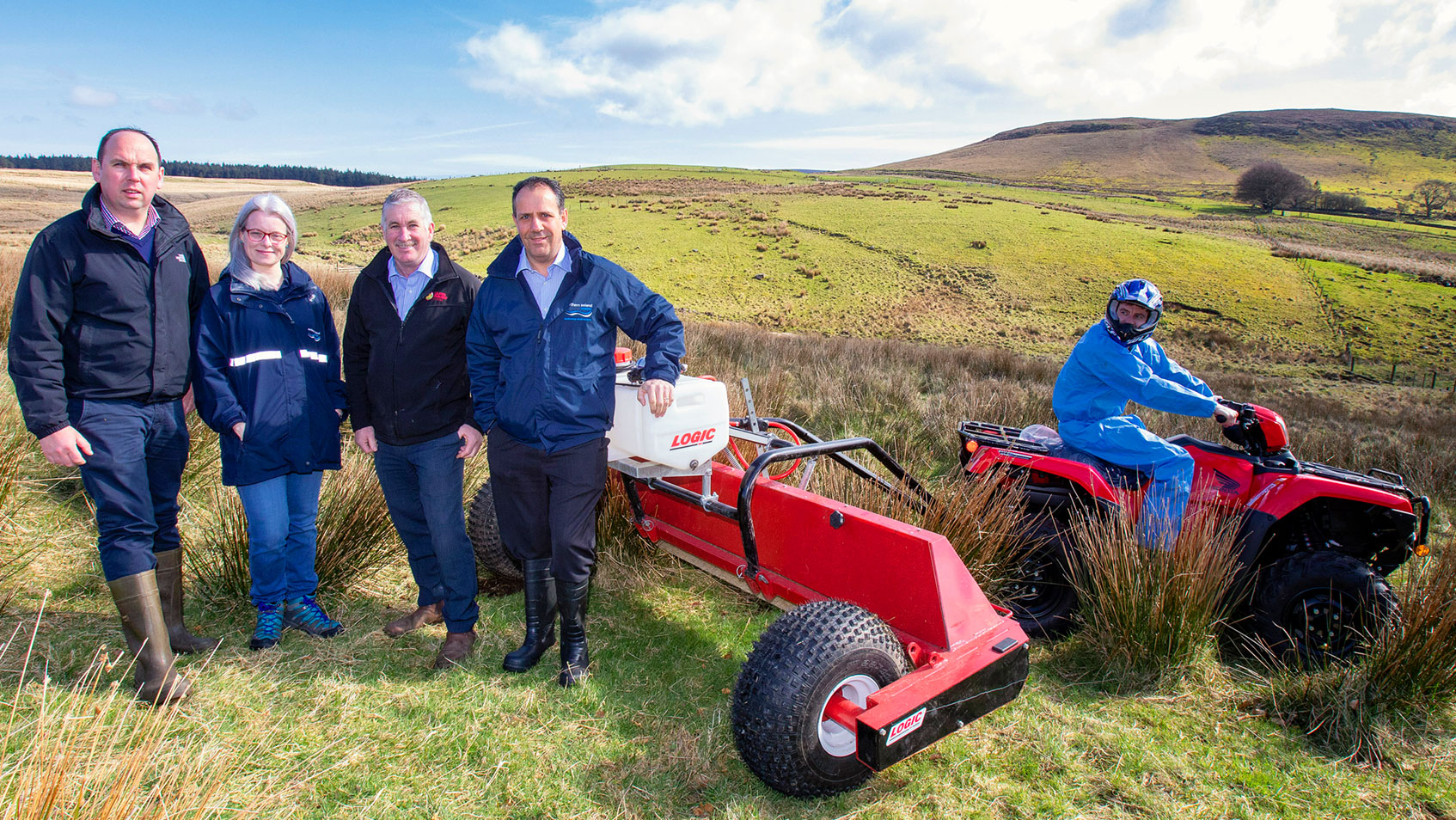 Herbicides used in agriculture can pollute fresh water collected in our reservoirs. Over 2017 and 2018, we have been undertaking a pilot project at Seagahan water treatment works, which supplies drinking water to our customers in the Markethill area, County Armagh. Routine monitoring of fresh water in the dam showed elevated levels of the grassland herbicide MCPA, which was used to control rushes. MCPA can reach surface water through run-off from agricultural activity, such as pesticide application via a boom-sprayer.
The Water Catchment Partnership (NI Water, Ulster Farmers Union, NIEA, DAERA, College of Agriculture, Food and Rural Enterprise and the Voluntary Initiative) is working closely with the farming industry as part of the innovative pilot project to help reduce levels of MCPA in the Seagahan catchment area. A free 'weed-wiping' service was offered to local farmers as an alternative to a boom-sprayer. The service used the comparable herbicide Glyphosate rather than spraying MCPA.
The results have been very positive and shown that partnership working with the farming community can sustainably restore our natural capital (fresh water quality), without the need for resource intensive investment at the water treatment works. The initiative is being rolled out further to the Eden Burn catchment area in Ballymoney, County Antrim over 2019/20. The results of the pilots will inform our asset management planning for PC21.