Be aware of the location of your stop valve
NI Water has produced a FREE Stop Valve Tag for customers to loop around the Stop Valve in their premises. This will ensure they are aware of the location of their Stop Valve and it will be easily identifiable in the event of a burst pipe.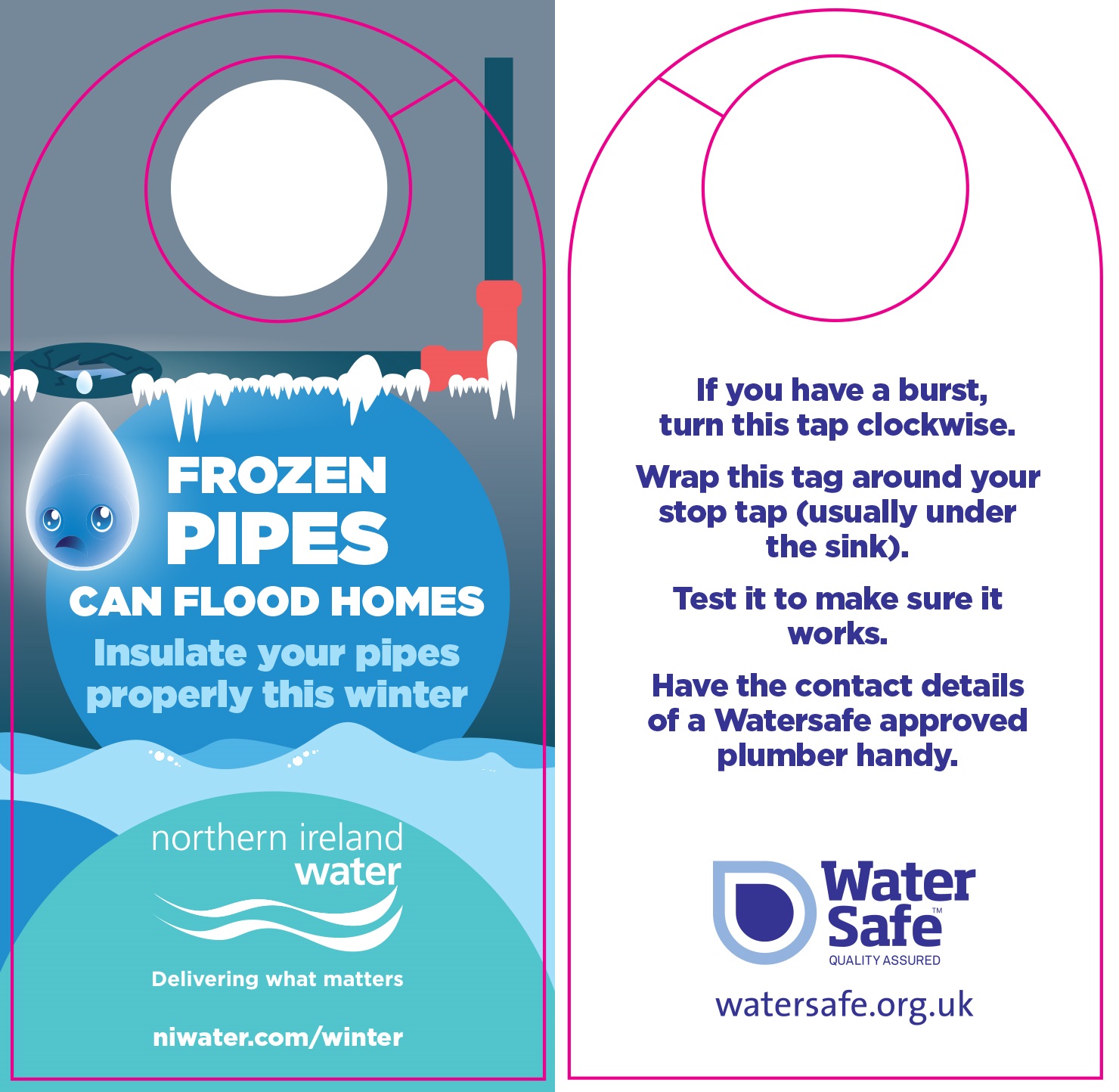 A stop valve is used to shut off the flow of water in a pipe. If you want a little extra help preparing your home for winter, visit www.savewatersavemoney.co.uk and type in your postcode to order a FREE winter stop valve tag and flyer.