Drink Water, Help Save a Life!
08 September 2016 11:05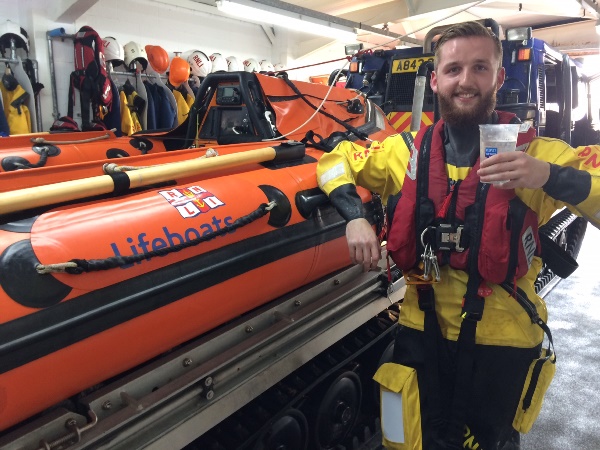 Most people know that drinking water is good for you, but this September, drinking it can also help save lives in the water too!
The Royal National Lifeboat Institution (RNLI), which provides a voluntary lifeboat service around the coast of the UK and Ireland, is running their 'H2Only' campaign, encouraging supporters to drink nothing but water for 10 days in return for sponsorship in order to raise funds for their valuable service in our coastal waters.
No 'first thing in the morning' cuppa. No after work pint. No Friday evening glass of wine. Nothing but water from 5pm on Tuesday 13 September until 5pm on Friday 23 September.
NI Water is delighted to support this worthy cause. The RNLI, as a charity, rely entirely on public generosity to maintain lifeboats and provide a lifesaving service, and every penny raised via 'H2Only' will make a huge difference.
Pat McCauley, NI Water's Environmental Education Officer, said: ''"One of NI Water's initiatives is 'Water for Health' which is aimed at raising awareness of the importance of drinking water as part of a healthy lifestyle.
''NI Water is keen to encourage people of all ages to drink plenty of water throughout the day. Even slight dehydration can cause feelings of tiredness and reduced alertness, which will affect someone's interest in being active, therefore impacting on their overall wellbeing.
''The RNLI's 'H2Only' campaign is a fantastic initiative which encourages people to drink water for a cause everyone can support – saving lives at sea – and NI Water is happy to encourage everyone to 'tap' into success this month and drink only water for ten days!
''For those brave enough, you can find out more and register your support at www.H2Only.org.uk''
Water is a basic nutrient of the human body and is essential for survival. It is necessary to keep yourself well hydrated and to flush toxins from your system, whilst retaining vital vitamins and minerals. Water forms a major part of our blood (over 80%), lubricates joints and eyes, aids digestion, and helps you look better by keeping your skin smooth.
NI Water's aim is to raise awareness in the value of high quality tap water and the associated health benefits from drinking tap water. The 'Water for Health' initiative encourages you to keep hydrated by drinking the recommended daily amount of water.
Remember – water isn't just life; drinking it this September could help save lives!
ENDS.