NI Water Helps Kilcreggan Urban Farm in Carrickfergus
29 September 2016 16:01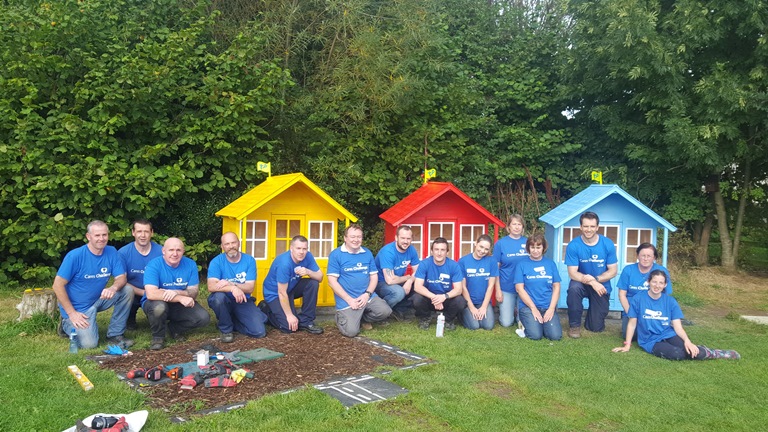 A team of handy helpers from NI Water have recently paid a visit to Kilcreggan Urban Farm and Garden centre in Carrickfergus to help enhance current facilities.
Volunteers from across the organisation worked to complete some fantastic projects including building and painting new and colourful children's playhouses, creating a new chicken area and enhancing their bug zone.
Kilcreggan Urban Farm and Garden Centre provides opportunities for adults with Learning Disabilities and Autism, to develop skills in animal care and horticulture. Training provided on the farm & garden centre develops employability skills and teamwork as well as providing a tranquil place where service users and members of the local community can meet and socialise. Additionally, the recently opened Dancing Goat Cafe has added to this unique opportunity for the public to experience a 'feel for the countryside in an Urban Area'
As part of NI Water's 'Cares Challenge' programme, activities are planned for various groups throughout Northern Ireland each year and are set up in partnership with Business in the Community's NI Cares Programme. The programme identifies organisations and charities within the local community who need a helping hand with physical tasks such as gardening and painting.
NI Water's volunteering policy increases the time employees can spend undertaking volunteering activities to help benefit the greater community. The 'Cares Challenge' has been a huge success and continues to grow in strength with volunteering hours of over 5,500!

Ends
All media enquiries to NI Water press office at
press.office@niwater.com
or telephone 028 9035 4757.