Suppliers Discover 198 Million Reasons to Speak to NI Water
04 November 2016 14:28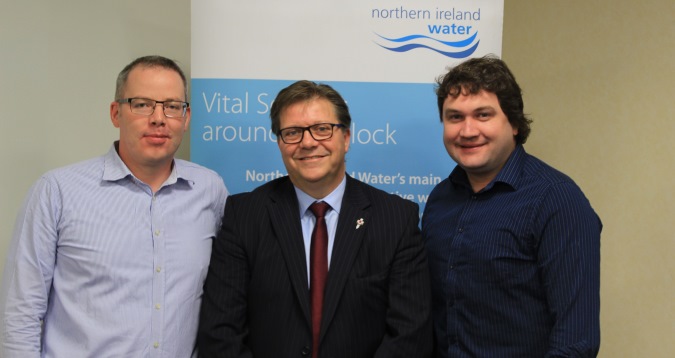 Businesses from across Northern Ireland recently attended NI Water's annual Suppliers' Day event in Antrim, designed to give potential suppliers of everything from catering material to mechanical and electrical services an insight of NI Water's requirements for the coming year.
With contracts worth approximately £198 million, this event is well established within the local business community as an opportunity to come on board and work alongside NI Water.
The company has great opportunities for local businesses to tender for large and small contract requirements to support us as we provide essential water and wastewater services to the people of Northern Ireland.
ENDS
Caption: (l-r) Paul Rodgers of Belfast-based professional services company Capita; Mark Mitchell of NI Water; and Justin Keane of Capita attending the event
All media enquiries to
press.office@niwater.com
or via telephone to 028 9035 4757.