Success for Delivering What Matters
08 June 2017 12:57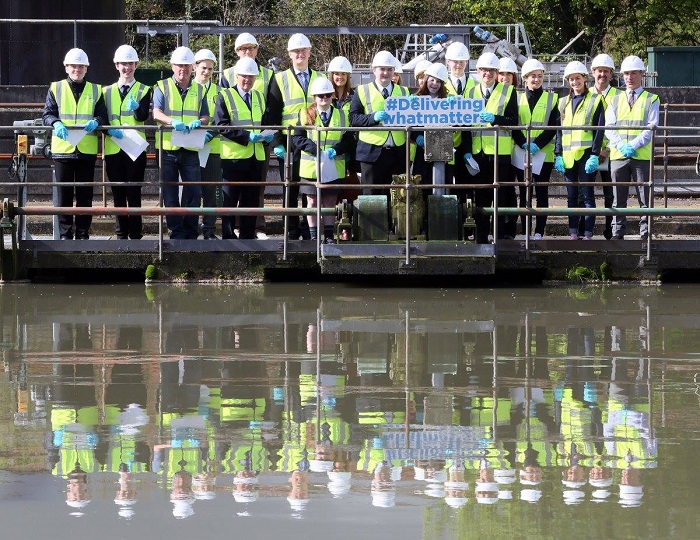 Over 2,300 members of the public and staff participated in a series of events to mark a Decade of Delivering What Matters for everyone in Northern Ireland.
In all, over 700 people visited 19 NI Water sites, in the town and in the countryside, across every council area, water, wastewater and laboratory facilities. On top of that, approximately 1,500 people attended a special family fun event at Silent Valley in March, enjoying live music and dancing in the heart of the popular beauty spot on a Sunday afternoon! We also welcomed around 100 stakeholders, suppliers, representatives and customers to the Long Gallery in Parliament Buildings at Stormont to learn more about our long-term investment in the health, environment and economy of Northern Ireland.
Sara Venning, NI Water's Chief Executive, comments: ''Our tenth anniversary operating as NI Water has been a fantastic experience. We have enjoyed welcoming our customers – everyone from school pupils and community groups to key stakeholders and elected representatives - over the threshold of some of our most important sites and we have been overwhelmed with the positive feedback received from our visitors.
''We've also been delighted to provide an insight into the sheer scale of our investment over the past decade to a wide range of stakeholders, notably at an event in the Long Gallery at Parliament Buildings in late March, and critically, to recognise the hard work and sterling efforts of our dedicated staff, all of whom help deliver 560 million litres of the very highest quality drinking water every day and remove and safely treat 330 million litres of wastewater on a daily basis. Our first employee recognition event held in Titanic Belfast was a huge success, and a fitting tribute to the immense efforts on the part of our teams on behalf of the entire community.
"We need to focus now on the next ten years of delivering what matters in health, the environment and the economy on behalf of everyone in Northern Ireland.''
Photographs from the various site visits can be found on NI Water's Facebook feed – search 'NI Water' if you'd like to try and find yourself!
Ends.
Caption:
Pupils from Beechlawn School and other guests on a tour of NI Water's Lisburn Wastewater Treatment Works.

All media queries to NI Water press office at
press.office@niwater.com
or via telephone to 028 9035 4757.