Wa'ter Innovative Idea
05 October 2017 15:59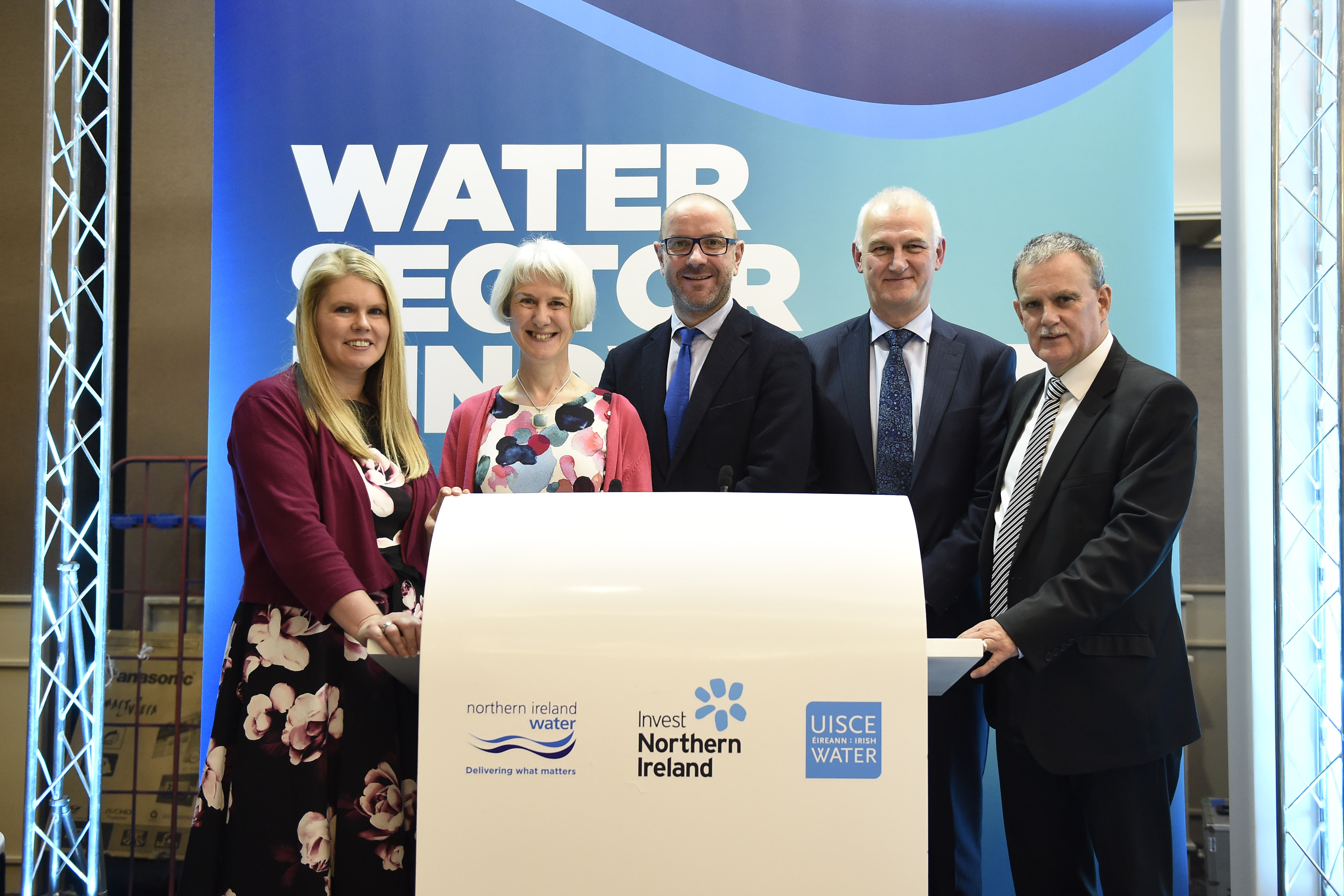 Innovation was the topic of the day at the first 'Innovation Event' run in Northern Ireland for the water sector. NI Water created an opportunity for companies and entrepreneurs to have a chance to pitch their ideas to key influencers in the water industry.
The informative and interactive event was held on Wednesday 27th September 2017 at the Crowne Plaza Hotel, Belfast and was attended by many industry experts such as John Joyce, Chief Economist at the Stockholm Water Institute, Richard Kirk from the Institution of Civil Engineers and NI Water's own CEO Sara Venning.
Sara comments: "This event is the first of its kind for NI Water which will benefit not only NI Water and the wider water sector, but also local and national companies, large and small.
"Every aspect of life in Northern Ireland depends on the services NI Water provides. By supplying clean, fresh water and safely managing wastewater, we safeguard people's health, underpin economic growth and protect the environment.
"Our fundamental role underpinning everyday life in Northern Ireland along with our ambition to build on our track record & deliver against our targets, means NI Water has had to become increasingly innovative and creative in finding new solutions and better ways of working. Innovation is key to driving efficiency and improving service and our customers and stakeholders both demand and expect it. The quality and creativity of the presentations were first class, showcasing the wealth of talent and expertise available to drive forward the NI economy.
"We are excited to work with the winners from today to help us continue to deliver what matters for our customers."
The event focused on providing solutions in the following areas:
Solutions to develop Smart Water and Waste Water Networks
Winner on the day: Clearwater Controls
Solution for Low TOTEX in Water and Waste Water Treatment systems

Winner on the day: BP McKeefry Ltd

Solutions in Advanced ICT

Winner on the day: Elutions
These 3 companies will go forward to work with NI Water with the view to furthering their idea or product which will be subject to the full tendering process.
ENDS
All media enquiries for NI Water to press.office@niwater.com or telephone 028 9035 7695.