£1.3m Investment to Improve Security of Water Supply in Ballycastle Complete!
05 October 2017 16:25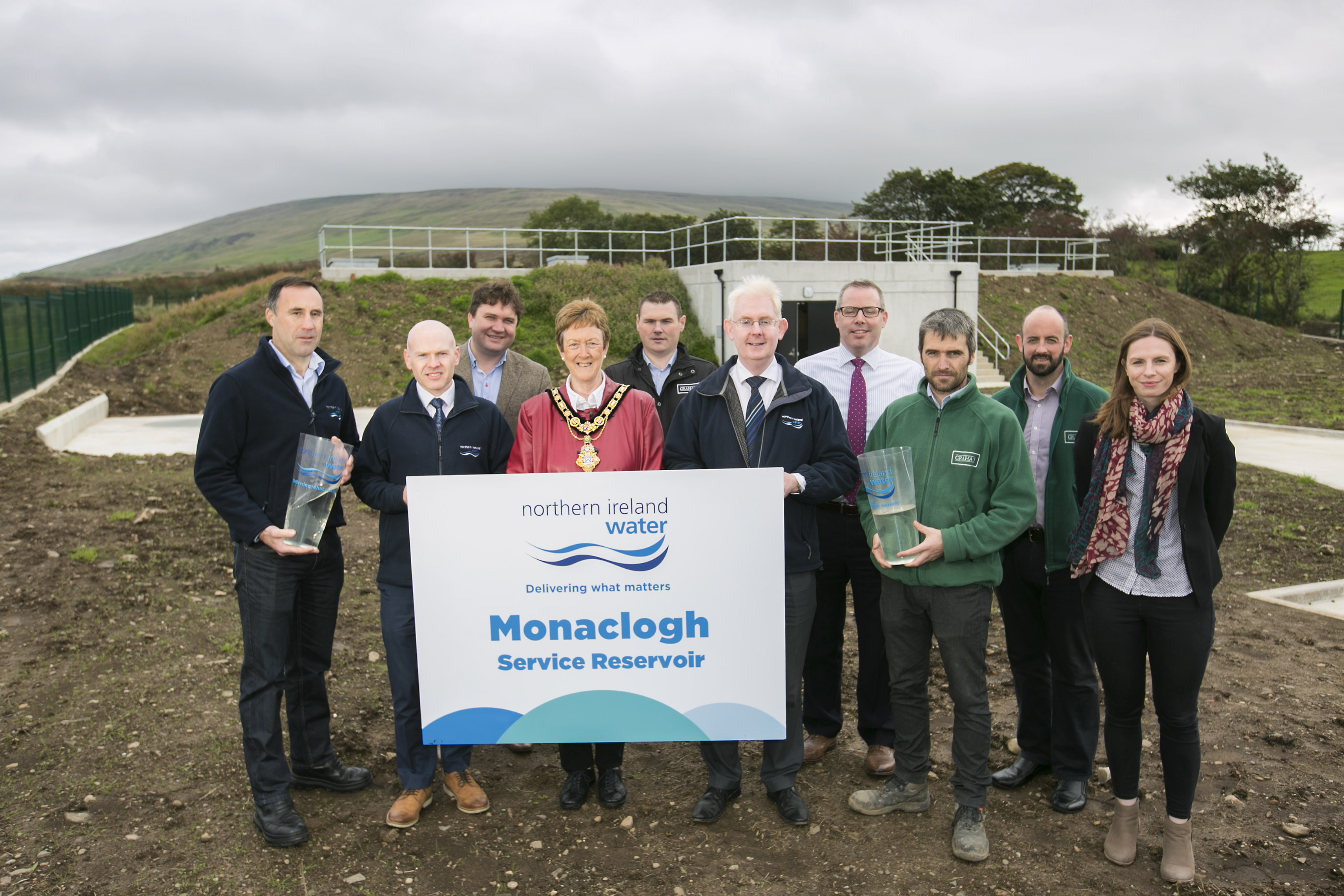 NI Water is pleased to announce that work has been completed on the new £1.3 million Monaclogh Water Service Reservoir Project in Armoy. The overall project, which got underway in August 2016 involved the construction of a new reservoir, as well as improving the overall water infrastructure and pipes required to supply water to the popular tourist area.
NI Water identified the need to strengthen the storage and supply networks in the North Antrim Area and the Monaclogh project is part of an overall programme of improvements in the area. The new facility was constructed adjacent to the existing Service Reservoir to ensure the continued operation of the site without any disruption to customers' water supply during the construction phase.
Paul Davison, NI Water's Project Sponsor, said: ''The new Monaclogh Service Reservoir Project has now been completed and the team were delighted to show the Mayor around the site of this important water supply project for the local area.
''The improvements made here at Monaclogh will bring significant benefits for the local population such as increased security of the water supply and improved water storage capacity which will meet the needs of the growing population in the busy seaside town.
''Many innovative environmentally-friendly techniques were used during the construction phase, such as the substitution of some of the cement in the concrete with a by-product material from the iron and steel industry. The by-product serves as a replacement to the depleting building material and utilises a product which would have ordinarily been sent to landfill.
''I would like to congratulate the NI Water team involved in this project including our contractor GRAHAM Construction and Project Managers Capita''
The Mayor of Causeway Coast and Glens Borough Council, Councillor Joan Baird OBE, added: ''I am delighted to have this opportunity to view this new facility on behalf of the Council, which is such an important project for the local community.
''The new facility will improve the security of the water supply and accommodate future demands in the area. This will also be important during emergency situations when the infrastructure can be particularly vulnerable''
NI Water would like to thank our customers in the local area for their patience and cooperation while this essential improvement project was completed.