Come for the Views, Stay for the Food - at Silent Valley!
27 October 2017 15:43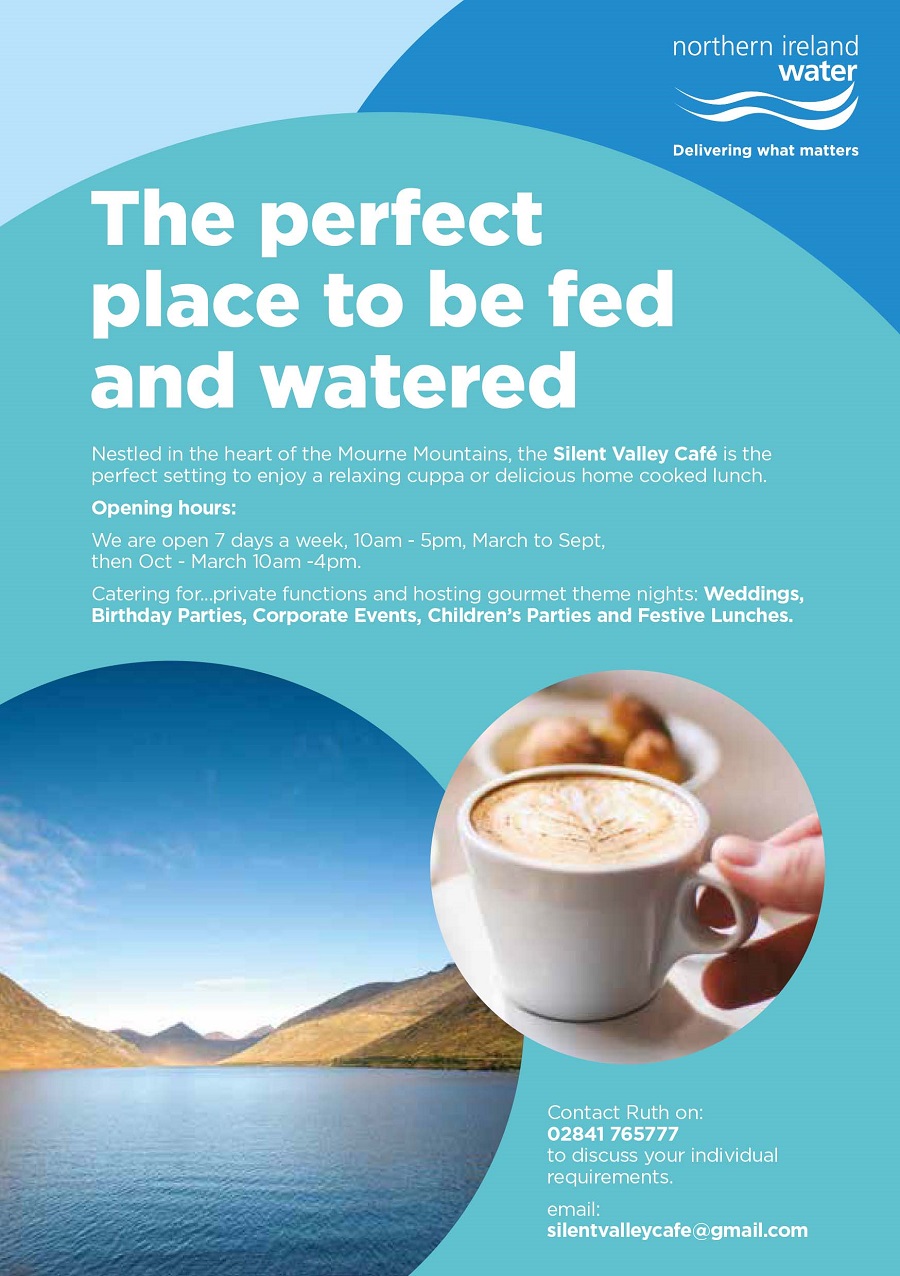 Silent Valley, nestled in the heart of the Mourne Mountains, really is a beautiful place – a working reservoir set within an area of outstanding natural beauty, it is rightly acclaimed as one of the foremost scenic destinations in Northern Ireland, with visitors from both near and far.
As well as taking in the sights and history of the Silent Valley Park, visitors can also stop into the café, now open from 10am-4pm seven days per week, with a 5pm closing time throughout the spring and summer months – it truly is the perfect place to relax and refuel, a handy pit-stop for any day-tripper to the Mournes!
Speaking about the café, Celine Rodgers of NI Water said: ''We want to make sure that every visitor to Silent Valley has a great time when visiting this wonderful place – this being Northern Ireland, we are renowned for our hospitality, and we want to give all our visitors the best experience and of course, the opportunity to get fed and watered before they leave Silent Valley behind!
''As we head into the winter months, the café will be on hand to provide warm comforting food and drinks to those who venture to the Valley for a bracing winter walk, and under the leadership of experienced caterer Ruth McClenaghan, we look forward to welcoming you to the café.
''However, not only does the café provide everything you might expect, from tea, coffee, soup and sandwiches and a range of other foods items, it can also provide catering for private functions such as weddings, birthday parties, and gourmet nights! Customers can discuss their individual requirements by calling the café on 028 4176 5777 or emailing silentvalleycafe@gmail.com
''We would encourage everyone to come and visit Silent Valley over the coming weeks and months and discover its' beauty for themselves – but stay for the food as well!''