NI Water Pumps £1.5 million into new Wastewater Treatment Works at Ballintoy
08 August 2017 16:29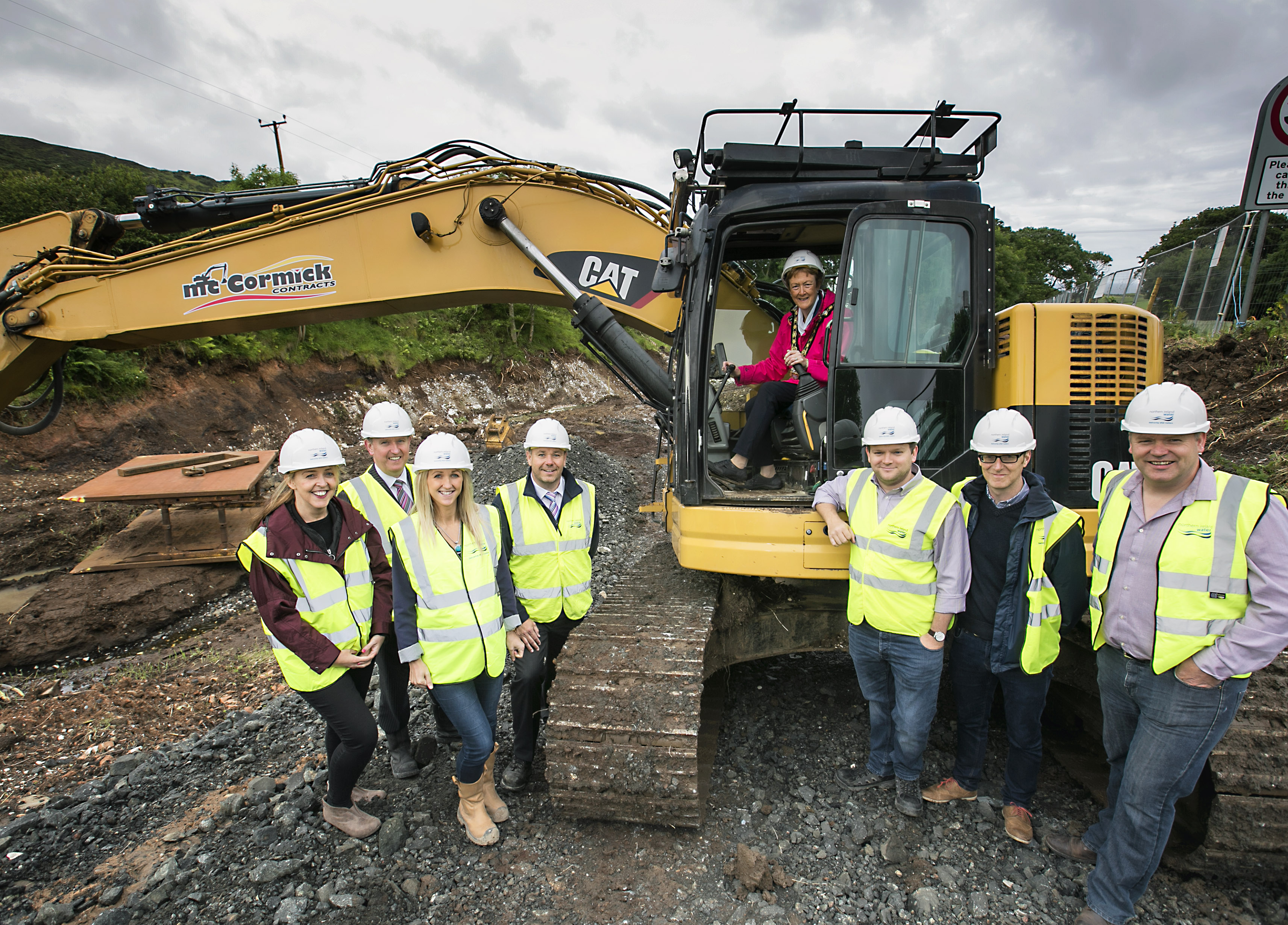 NI Water is pleased to announce that a major £1.5 million project to construct a new Wastewater Treatment Works off the Whitepark Road in Ballintoy is now underway. The new plant will improve wastewater services for customers in the area and is scheduled to be completed by Summer 2018.
Eimear Gourley, NI Water Project Manager said:
"This is an important programme of work involving significant financial investment by NI Water to replace the existing plant on a new site to treat all flows from Ballintoy. A new Wastewater Pumping Station will also be constructed as part of the project to pump all flows from the area to the new Wastewater plant.
"I would like to thank the local representatives for coming along today to mark work starting on this essential project, which will improve wastewater services for NI Water customers by enhancing the efficiency of the wastewater infrastructure and accommodating future growth and development in the local area.
"The scheme will also bring environmental benefits by improving the water quality in the surrounding coastal waters."
The Mayor of Causeway Coast & Glens Borough Council, Councillor Joan Baird, OBE added:
"Causeway Coast and Glens Borough Council welcomes this fantastic investment which will improve wastewater services in the Ballintoy area. It will not only enhance efficiency but actively encourage further development within our region. I want to wish everyone involved in the project well and look forward to seeing the results in 2018."
The latest technology that will be implemented will increase the effectiveness of the wastewater treatment plant. All the improvements will meet Northern Ireland Environment Agency Standards.
NI Water and our project team including GEDA, Water Solutions Ireland, McAdam Design and RPS Consultants would like to thank the public for their patience and cooperation while we complete this essential scheme. We will make every effort to keep disruption to a minimum throughout the contract. During construction, customer queries should be directed to Waterline on: 03457 440088.
Ends
All media enquiries to NI Water Press Office on 028 9035 4710 or email press.office@niwater.com