Targeting NI Water sites could cause serious harm
01 November 2017 16:31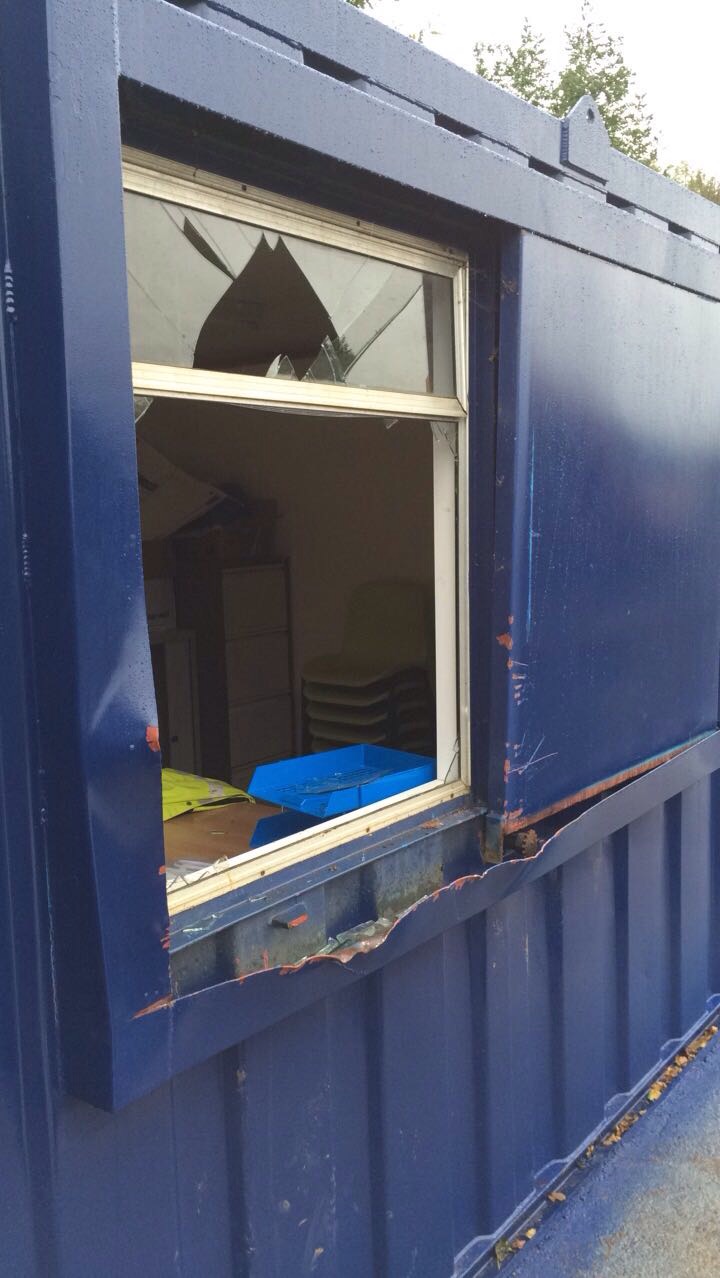 NI Water is putting out a strong message that recent vandalism acts at Devenagh Burn Wastewater Pumping Station could cause serious harm or even potentially death to those who are committing these crimes.
Peter Ferguson from NI Water comments, "This wastewater pumping station in Ballykeel, serves homes in this area and pumps sewage from here to Ballymena Wastewater Treatment Works for treatment.
"Those who broke into the site compound not only broke and cut the front entrance but also used a piece of reinforcement to force open the sliding shutter into site office containers, broke windows of the site office, damaged a security light and stole a time-lapse camera.
"The most serious part of this incident is the danger posed to those who entered the site. If someone had fallen into the excavation for a new underground tank, this could have caused serious injury or potential death to those involved. The location of this facility is also a factor, a cry for help would not be heard and it could prove difficult for emergency services to find.
''Unfortunately, vandalism is an all too common problem at some of our sites. All our facilities provide an essential service for the community and environment, so any damage can potentially impact on service delivery by NI Water. The cost is also a factor and creates a needless drain on resources that could be better used to improve services.
"NI Water takes all reasonable steps to ensure the safety of our sites, but we would point out that our working sites should only be accessed by trained and qualified personnel. I would call on those who are involved in vandalism and unauthorised access to stop immediately before they cause injury to themselves or a severe incident in their own local community.
''Anyone who is aware of acts of vandalism can report the incident to the PSNI on 0845 600 8000, or you can call Crimestoppers anonymously on 0800 555 111.''
ENDS
For further information please contact NI Water press office on 028 9035 7695 or email press.office@niwater.com