Suppliers line up to help deliver what matters!
09 November 2017 11:30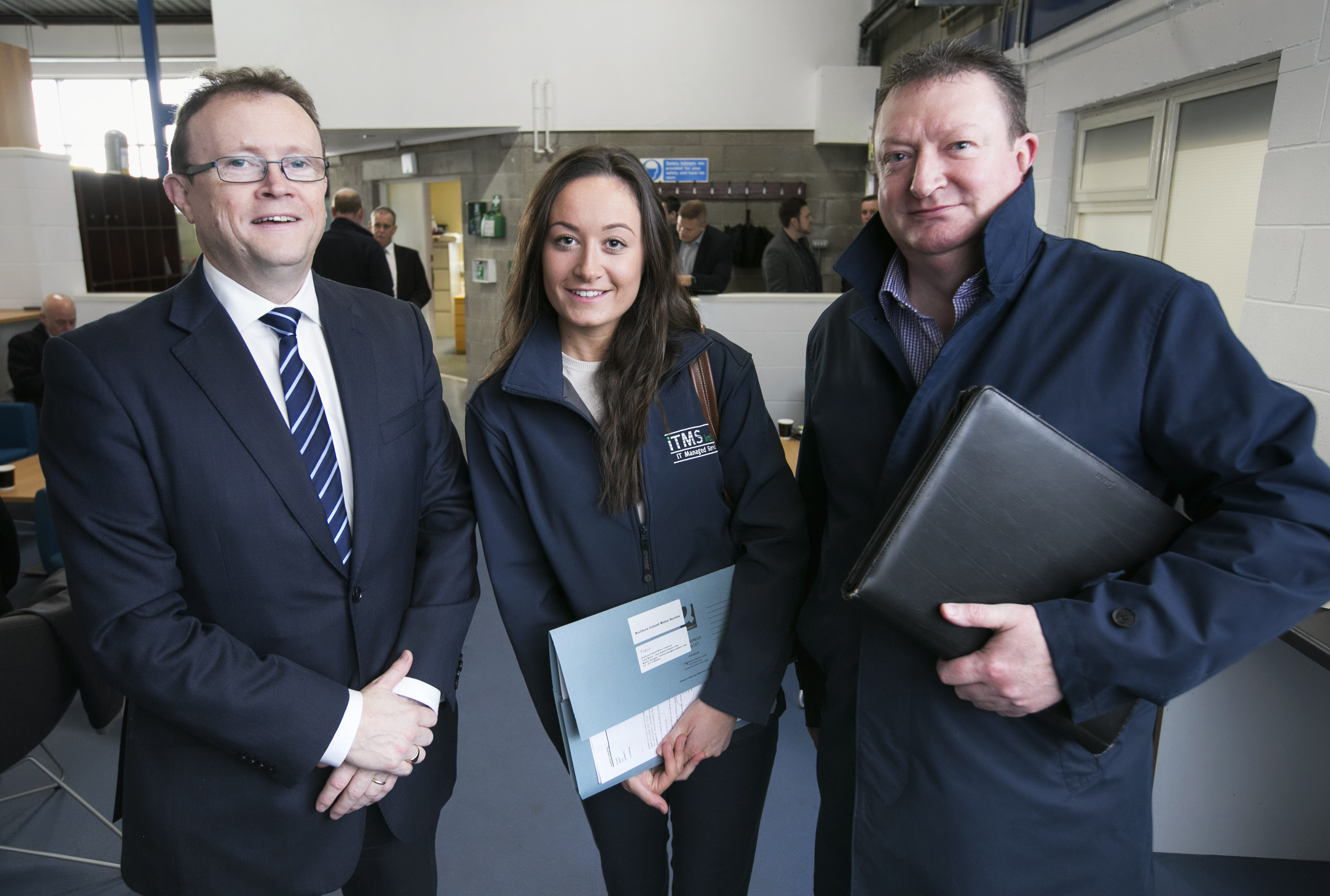 Over 100 businesses from across Northern Ireland and beyond recently attended NI Water's annual Suppliers' Day event in Antrim, designed to give potential suppliers of everything from simple supplies and consumables to mechanical and electrical services an insight into NI Water's requirements for the coming year.
With contracts worth approximately £165 million awarded to numerous suppliers in the 2016/17 financial year, this event is now very well established within the local business community as an opportunity to come on board and work alongside NI Water, helping the company to deliver what matters for the local community.
Many of the contracts awarded benefit local firms in a large number of sectors, not least in the construction and engineering sector, thereby continuing to support our local economy at a time of significant challenge.
The company has great opportunities for both local and international businesses to tender for large and small contract requirements to support us as we provide essential water and wastewater services to the people of Northern Ireland, everything from paper cups and plastic cutlery to complicated engineering components and treatment processes.
Ronan Larkin, NI Water's Director of Finance and Regulation, comments: ''Research conducted for NI Water earlier this year shows that, for every £1 we invest in water and wastewater services, almost double that is generated for the local economy. That equates to £440 million per year being pumped into Northern Ireland's economy, or a huge £2.5 billion ripple effect by 2021.
''We are delighted with the success of our latest Suppliers' Day event, and as NI Water continues to deliver what matters, it's important to remind everyone that NI Water doesn't just pump water; we pump huge sums of money into the local economy as well, and that's great news for businesses of all types and sizes.''
For more information on how your company can become part of NI Water's ripple effect, please see https://www.niwater.com/goods-materials-services/
ENDS

Caption: Rachael Kennedy and Bill Kennedy of Ballyhackamore-based ITMS Ireland, pictured alongside Ronan Larkin, Director of Finance and Personnel at NI Water.

All media enquiries to press.office@niwater.com or via telephone to 028 9035 4757.