NI Water Completes £1.3m Investment to Improve local water infrastructure in Belleek!
29 January 2018 16:39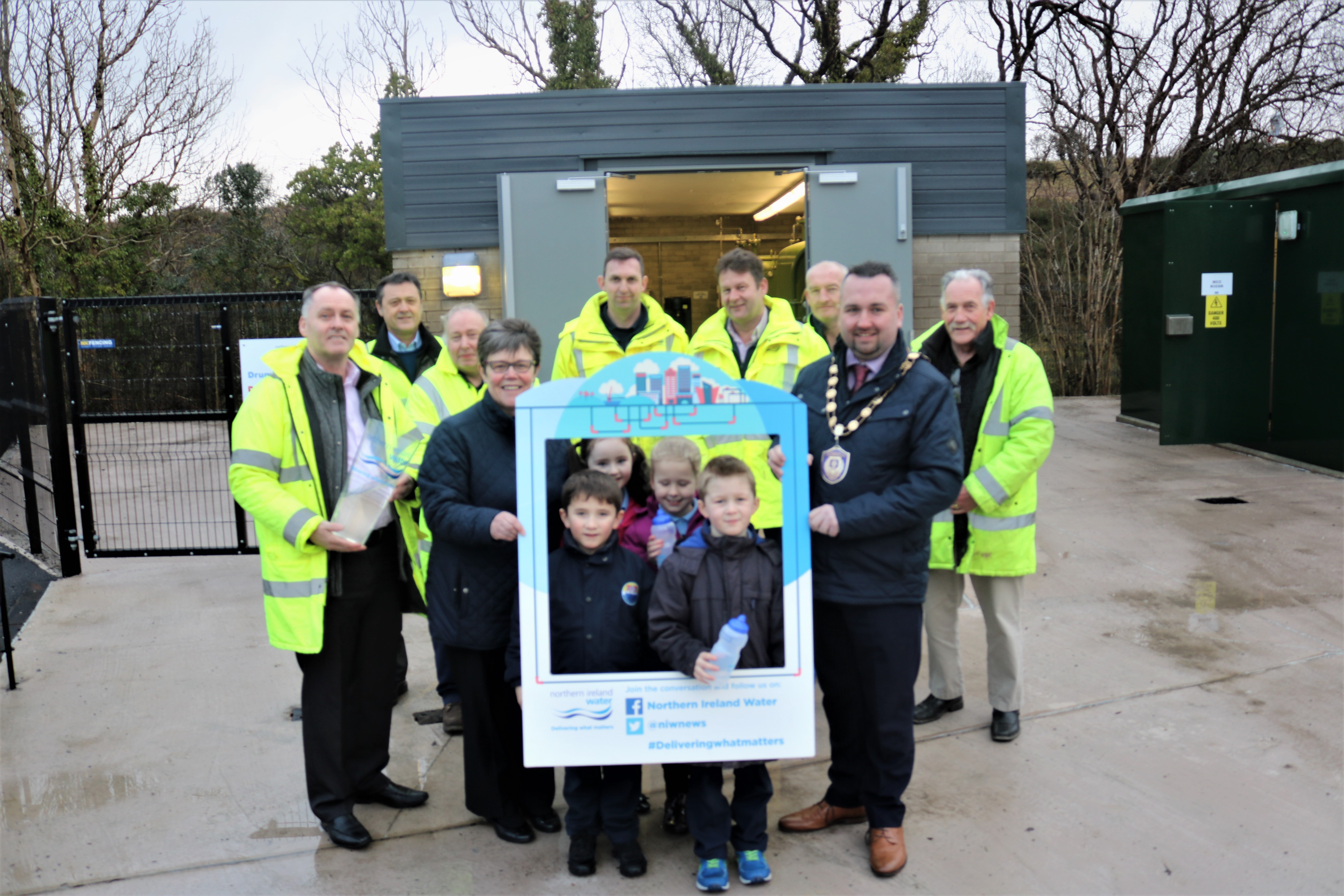 NI Water is pleased to announce that we have completed a major programme of improvements to refurbish and improve the water infrastructure serving the Belleek area.
The work involved laying approximately 5km of new water mains along part of the Lough Shore Road, Brollagh Road and Cornahaltie Road, up to Gortnalee Service Reservoir, as well as carrying out refurbishments at Drumlisaleen Water Pumping Station (off Brollagh Road). This investment will reinforce the existing network, improve the security of supply for local customers and help to safeguard the water infrastructure, particularly during winter and other emergency situations.
Martin Gillen, NI Water's Project Manager for the scheme, commented:
"We are delighted to announce that this major scheme has been completed, which will deliver an improved level of service for our customers in the Belleek area. The new pipeline and pumping station upgrade will boost the security of the local water supply infrastructure.
"NI Water, our contractor BSG Civil Engineering and technical consultants, McAdam Design would like to thank the local community for their patience and cooperation throughout this extensive programme of work in the area. The area will be left with a more modern and improved water infrastructure, which will serve them for many years to come."
Chairman of Fermanagh & Omagh District Council, Councillor Stephen McCann added:
"The Council welcomes this major £1.3 million investment in the local water system here in Belleek which will greatly improve the security of the water supply for people in the area. This will also help protect against bursts, which have been problematic in this area in the past."
As proud partners of the NI Year of Infrastructure 2018, NI Water is helping to raise awareness of how infrastructure underpins our lives. This £1.3 million investment in the Belleek area is an excellent example of the importance of improving our essential water infrastructure. For further information log on to Infra2018.org
Caption: "Wat-er Team!" Pictured at Drumlisaleen Pumping Station, which was refurbished as part of this extensive programme of work are: (L-R) Martin Gillen NI Water, Willie Dornan McAdam Design, Robert Irwin NI Water, Justin Donaghey, Gary McFadden (both NI Water), James McGrath BSG Civil Engineering and Tom Sloan Williams Industrial Services
Front row – Mrs Ovens and pupils from Belleek Primary School with the Chairman of Fermanagh & Omagh District Council, Councillor Stephen McCann.
Ends
For further information, please contact NI Water's Press Office on 02890 354710 or email
press.office@niwater.com