Clandeboye Rainwater Garden Scoops UK & Ireland Excellence Award
06 June 2018 13:03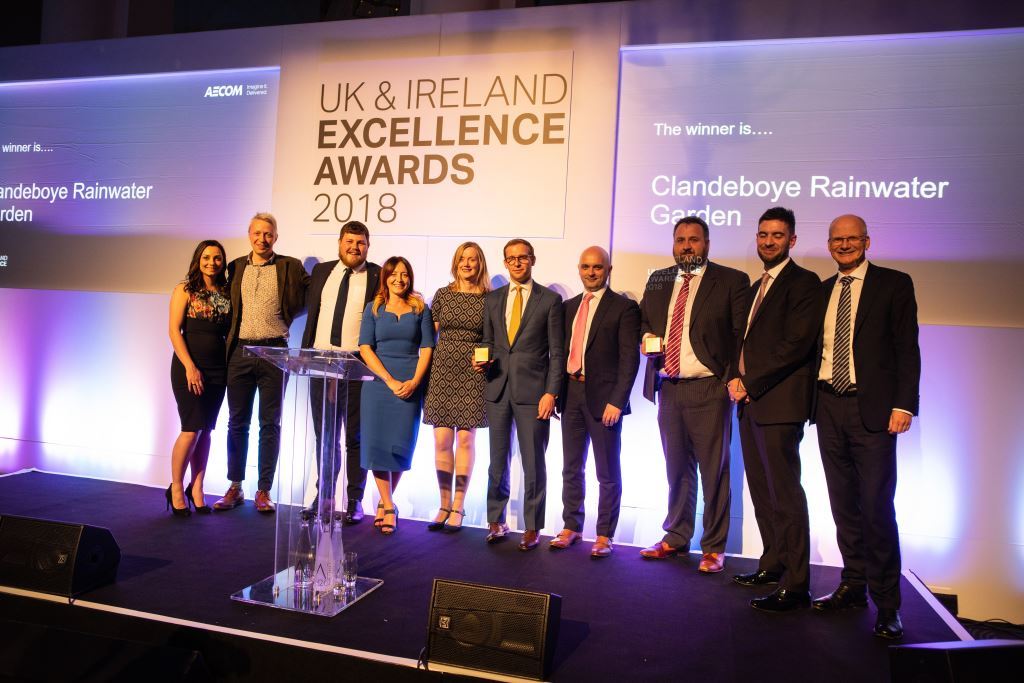 An innovative rainwater garden at Clandeboye Primary School, Bangor recently scooped an AECOM "Inspire" UK & Ireland Excellence award. The scheme, which involved NI Water, the Department for Infrastructure, Education Authority and the Department of Education, will help reduce the risk of flooding in the school grounds and surrounding area.
£70,000 was invested in the garden, which was officially opened in January 2018. It is an innovative flagship project for NI Water and the Department for Infrastructure and is the first of its kind in Northern Ireland. The garden demonstrates how sustainable design can reduce the risk of flooding, whilst also enhancing the environment and providing a valuable educational resource.
The "Inspire" award is aimed at developing and celebrating projects like Clandeboye, which have improved the quality of life for a community and inspired others to be better. AECOM were involved with the design and project management of the garden and Maghera-based BSG Civil Engineering were the main contractor for this project. NI Water's Sewer Rehabilitation Programme was also a finalist in the awards.
Pictured at the recent awards ceremony in London are:
(L-R) Paula Gillan, Andy Patterson, Connor Morgan, Suzanne Waddell (all AECOM), Christine McAllister NI Water, Sam Donaldson, David McCune (AECOM) David McGrath NI Water, Sam McManus and David Barwell AECOM.