Winner, winner, winner, winner……Q Man!!
21 June 2018 10:29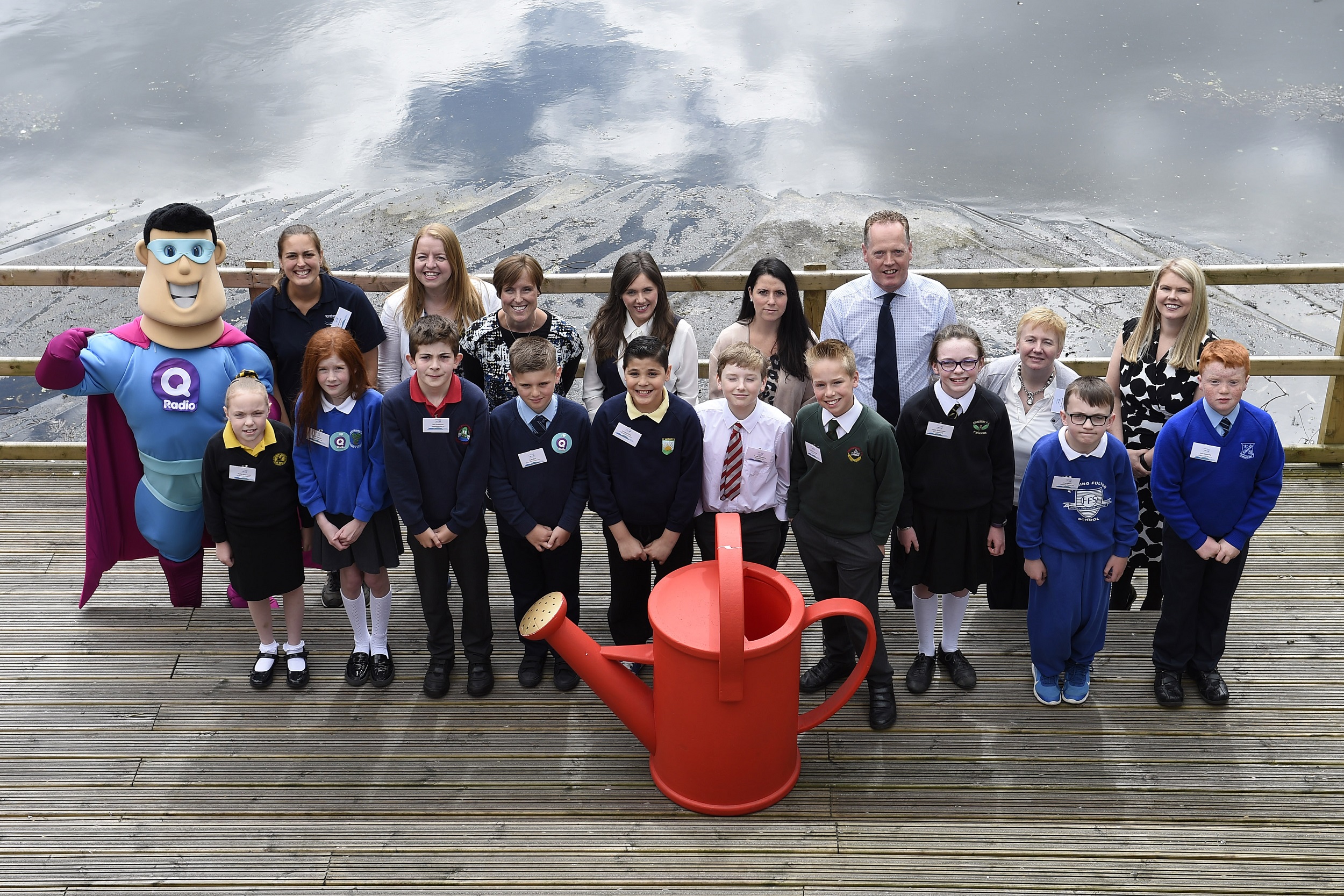 Q Man might be a hero at saving the world but today, at NI Water's school awards ceremony, he also learnt how to save water!
Handing out prizes to pupils at NI Water's Heritage Centre in Belfast, Q Man, alongside NI Water's CEO Sara Venning, were rewarding Key Stage 2 pupils for their creations about saving water.
Each person in Northern Ireland uses an average of 153 litres of water a day, much of which is wasted, so little changes such as turning off the tap when brushing your teeth or having a shower instead of a bath can all make a big difference.
NI Water's Outreach and Learning Officer Anna Killen comments, "NI Water's Annual School Competition is now well established and ever growing in popularity. 'Every Drop Counts' was this year's theme, intended to highlight the importance of saving water at home, school and in the work place. With 900 entries, it is testament to the wide reach of our education programme, as well as a marker of the popular interest and understanding children and young people have in saving water and the fact that 'Every Drop Counts'."
"This competition was designed to provide a channel for Key Stage 2 pupils to use their creative talents and share with others the message that water is precious and is worth taking care of and to ensure that the message of saving water takes hold.
"To that end, young people were challenged to design a piece of art to illustrate to others the importance of saving water and the need to look after it. Our judges have had a difficult task in selecting the category finalists, as the standard of work was – as always – very high. Thank you to everyone who took part, whether you submitted a poster, provided an idea or encouraged your school to join in.
"Many of the posters we received depicted water as a superhero that saves the world or those who save water as heroes therefore, we thought it was fitting to invite another hero here, the Q-man, who we have nicknamed HQO man for the day to present the prizes to our superhero winners!"
ENDS
The awards ceremony took place at the NI Water Wastewater Heritage Centre in Belfast on Monday 18th June. Winners received monetary donations for their school along with a certificate and water goody bag.
All media enquiries to NI Water Press Office on 028 9035 7695 or email