NI Water Donates Waterbutts to Local Community Groups
27 July 2018 14:18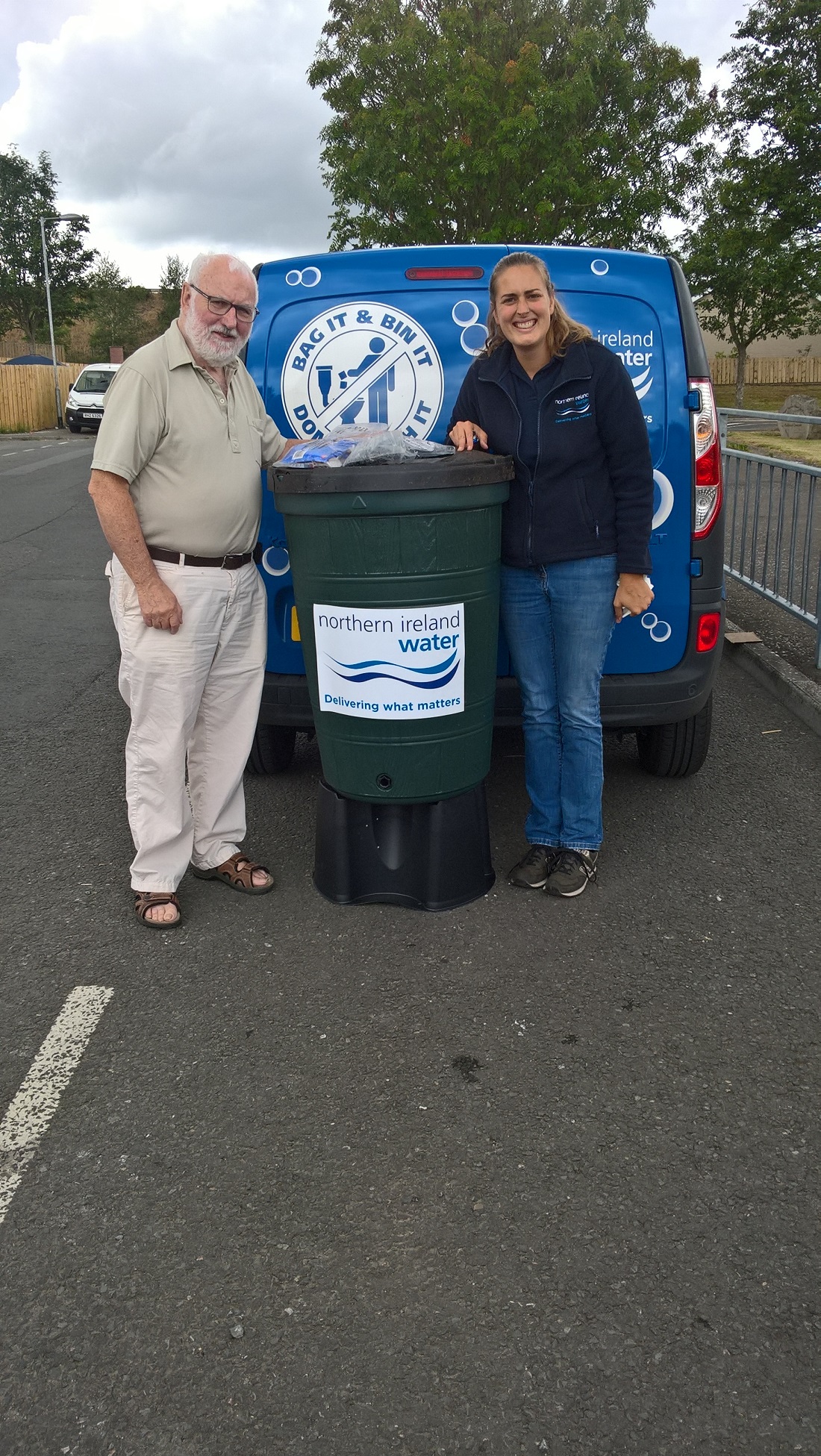 NI Water have provided 30 waterbutts to local community groups in recent weeks. Waterbutts are a great way of harvesting rainwater, which can then be used to water plants or wash windows.
We get plenty of rain in Northern Ireland but this rainwater has to be cleaned at our treatment works before it goes into the taps. Using a waterbutt to catch the rain is just one way we can all have play a part to ensure there's enough water for everyone now and in the future.
You'd be surprised how much water we all use on a daily basis, 153 litres per person sounds like a lot, however, much of that is sent back down the drain. Why not give our water calculator a try to see just how water wise you are https://www.niwater.com/why-save-water/
Visit niwater.com for advice and tips on what you can do to save more water; every drop counts!
Pictured is Frank from the Brain Injury Foundation, Camlough with NI Water's Outreach and Learning Officer, Anna Killen.
Ends
All media enquiries to NI Water Press Office on 028 9035 7695 or email press.office@niwater.com