NI Water 'Drives' Forward Savings with New Machinery
16 August 2018 10:21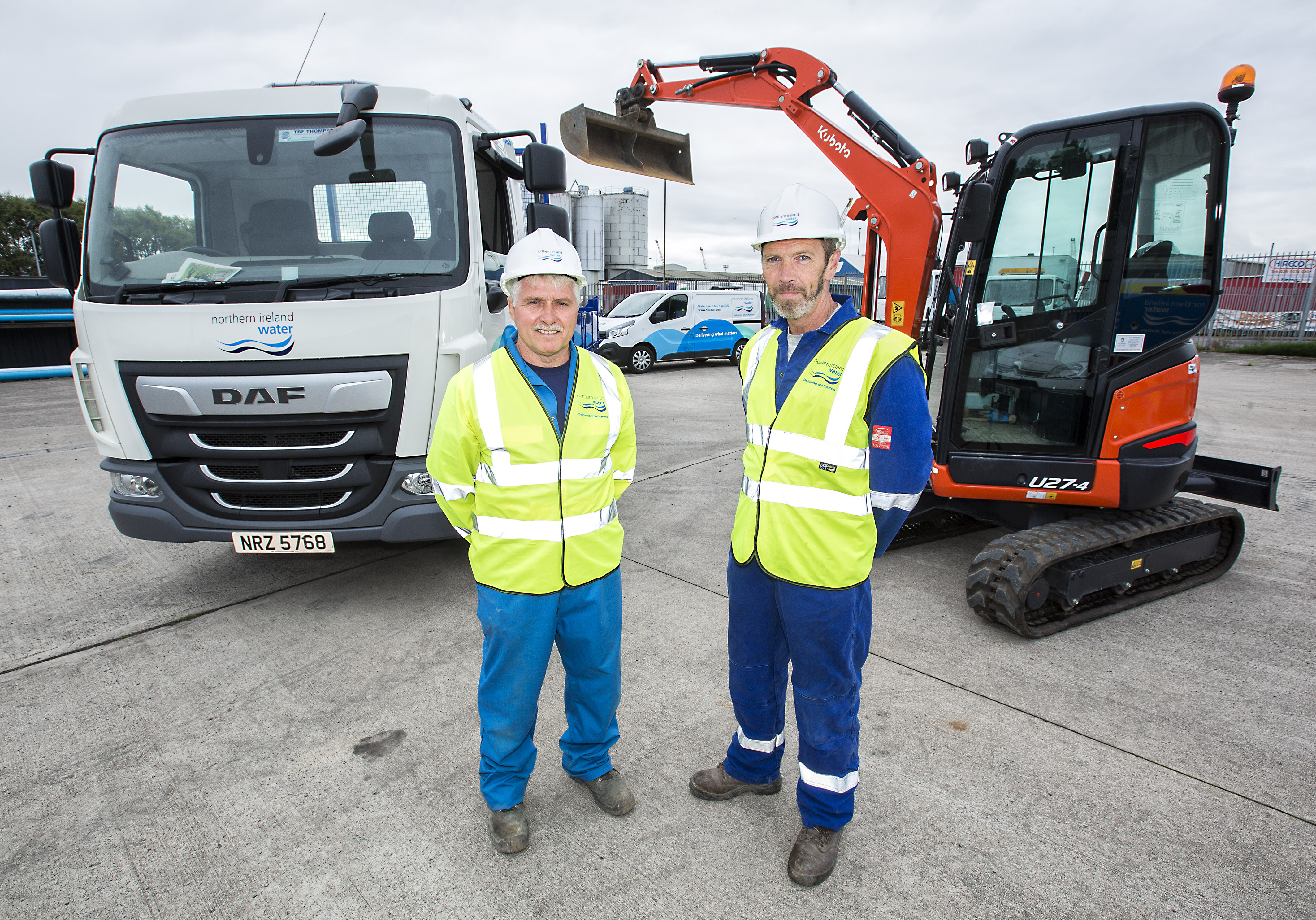 NI Water has recently taken delivery of six mini diggers and three tipper lorries which will see the company potentially save £250k per year. The savings come from the ability to reduce the use of external plant hire by not only bringing the equipment in house, but also the skills.
The receipt of the new machinery and equipment marks the latest phase of an ongoing fleet replenishment programme which has taken place over a two year period to help reduce operating costs and create a multi-skilled workforce.
Brian McCalmont Head of Water comments, "Purchased from local companies D.A. Forgie in Limavady and TBF Thompson in Mullusk, we recently took delivery of six new 2.5 tonne mini diggers and three tipper lorries which will see us potentially reduce our plant hire costs by £250k per year.
"The initiative, phased in over the last 2 years, aims to reduce operating costs through a reduction in plant hire costs and develop a multi-skilled workforce through both the recruitment of new staff and the upskilling of existing staff.
"This move will help us to improve the overall customer experience and productivity by reducing operating costs and the need for third party contractors. We are delighted that this investment programme has the added benefit of providing the opportunity for employees to gain vital knowledge and skills that will help us to meet current and future business needs.
"With 10 employees now fully trained to operate and drive the new vehicles and plant, we are ready to put them to the test."
The new vehicles and plant will help NI Water to repair key assets such as watermains.
ENDS