NI Water Tackles a Heavy Duty 'Blackage' in North Belfast
24 August 2018 8:25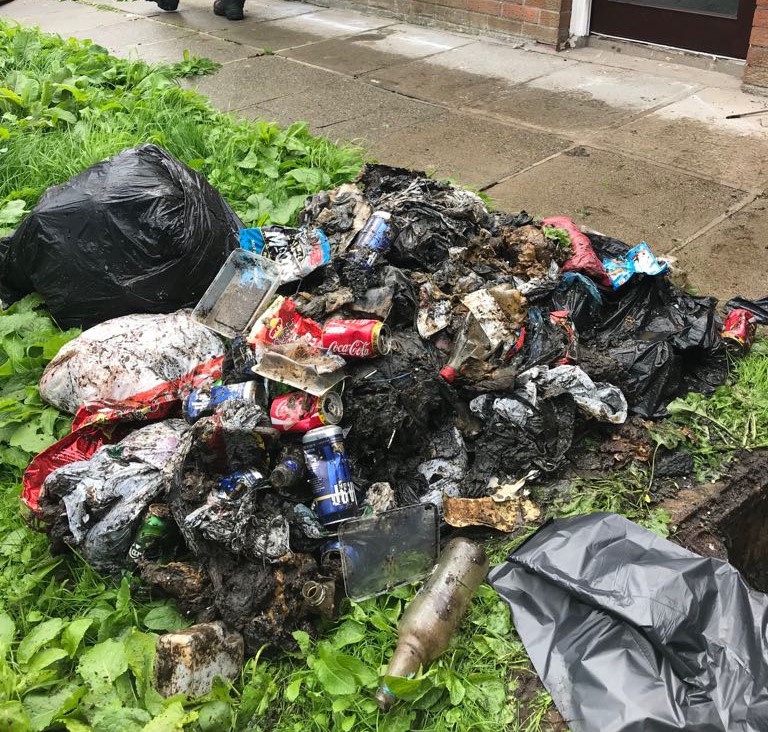 At NI Water, we have seen many bad blockages but nothing quite like what we witnessed in North Belfast today. Staff who attended to reports of out of sewer flooding in the area, pulled out numerous black bags filled with rubbish that had been dumped down a manhole!
Stephanie McCullagh, Head of Wastewater at NI Water comments, "This act shows not only lack of respect for our network but also for the people living in the area. We would remind all our customers that opening a manhole and putting anything down it is forbidden. By doing this, you are obstructing a working sewer which is designed to take waste away from homes. Incidents like this cause out of sewer flooding and require valuable time and resources to resolve.
"Blockages and out of sewer flooding are extremely unpleasant and affects the whole community. We have all seen the disgusting effects of an overflowing manhole in the street and no one wants to see or smell it (not even us!) but the reality is, it happens regularly at a cost of millions to NI Water each year.
"We all have the power to stop it. Taking simple measures and only flushing the 3P's – Paper, Poo and Pee, will help alleviate the avoidable problem of blocked sewers.
"In the last ten years, NI Water has spent over £1.5 billion investing in water and wastewater infrastructure but no amount of investment will completely stop blocked pipes if people continue to flush wipes (including flushable), sanitary items and cotton buds down the toilet."
"According to recent research carried out by Water UK, 93% of the material causing sewer blockages was made up of wipes - including a high proportion of baby wipes - which are not designed to be flushed. Less than 1% of the domestic waste in the blockages was identified as made up of products which are designed to be flushed, such as toilet paper.*
"Customer awareness and behaviour change is the only real way to address sewer misuse; it's simple really, don't flush anything other than paper, poo and pee and keep wastewater 'Flo-ing' through your home and our network.
"Visit www.niwater.com to view the video and meet 'Flo' on her journey into the sewers."
ENDS