NI Water's Education Team Back to School
28 August 2018 11:13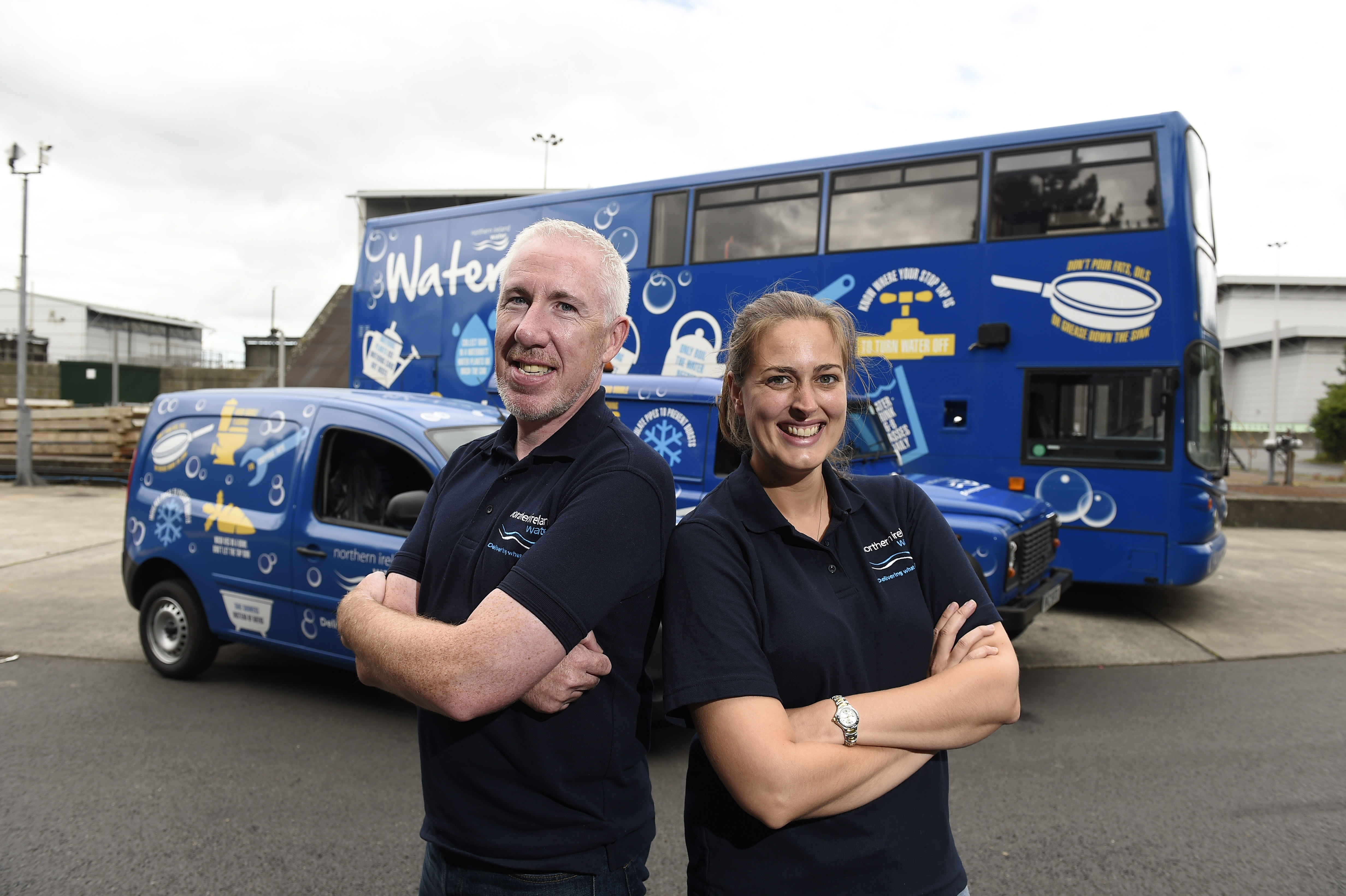 While we are busy buying uniforms and new school shoes, NI Water's education team are already set for another school year, and this year, we are also going into big school by expanding our Key Stage 3 Curriculum.
With three dedicated vehicles to deliver the education programme across Northern Ireland, our team are 'driving change' through engaging with our young people about water education. Since 2007, over 140,000 pupils have learnt about the wonderful world of water and in 2017/18 alone, we visited 18,000 pupils!
Pat McCauley, NI Water's Education Officer, reflects on the year, "To say last year was busy, is an understatement! The Waterbus visited 200 schools across all counties and council areas, in cities, towns, villages and remote rural areas.
"This year saw the programme teach 18,000 pupils, the waterbus visit 200 schools and deliver over 100 waterbutts to community groups. Adding to that are the customers we encounter at community talks and events. This is a tremendous achievement in delivering what matters for our future generation of water users.
''To widen the appeal of the programme, we are now expanding our Key Stage 3 educational programme in line with the school curriculum.
"Delivery of the programme will be classroom based whereby the topic of water is brought to life through an interactive presentation. Sessions will support key elements of citizenship and education for sustainable development, which will help to deliver three areas of learning: Environment and Society, Science and Technology and Learning for Life and Work. Within these areas of learning, we will explore how we influence the natural water cycle, water efficiency, the impact of pollution and climate change on our water environments and the right to safe water by highlighting the work of WaterAid.
"Following an extremely high demand for water this summer, we are dedicated to teaching pupils how to adopt simple habits to save water which they will hopefully turn into lifelong habits. Delivering waterbutts to community groups has helped them be more water efficient by using rainwater to meet their gardening needs.
''We are very proud to be the only utility company in Northern Ireland with a mobile learning facility like the Waterbus and can travel from school to school, continuing to spread the word about water.
''We're also pleased to welcome schools on a visit to a functioning sewage works in Belfast and to the glorious beauty of Silent Valley in the heart of the Mournes, the source of the drinking water for much of Belfast and County Down.
''We're looking forward to clocking up even more miles from September, when we and our water vehicles hit the roads again!''
The programmes are aimed at Key Stage 2 and Key Stage 3 following key elements of the Northern Ireland Primary and Secondary Curriculum.
If you are interested in our Key Stage 3 programme, get in touch through education@niwater.com
A teachers' learning pack, with further classroom activities is available to download from www.niwater.com/education.
ENDS
For further information, please contact NI Water's Press Office on 028 9035 4757 or email press.office@niwater.com.