The Success of Rush solution without pollution: "NI Water working together with the community to protect our drinking water supplies"
06 October 2018 10:00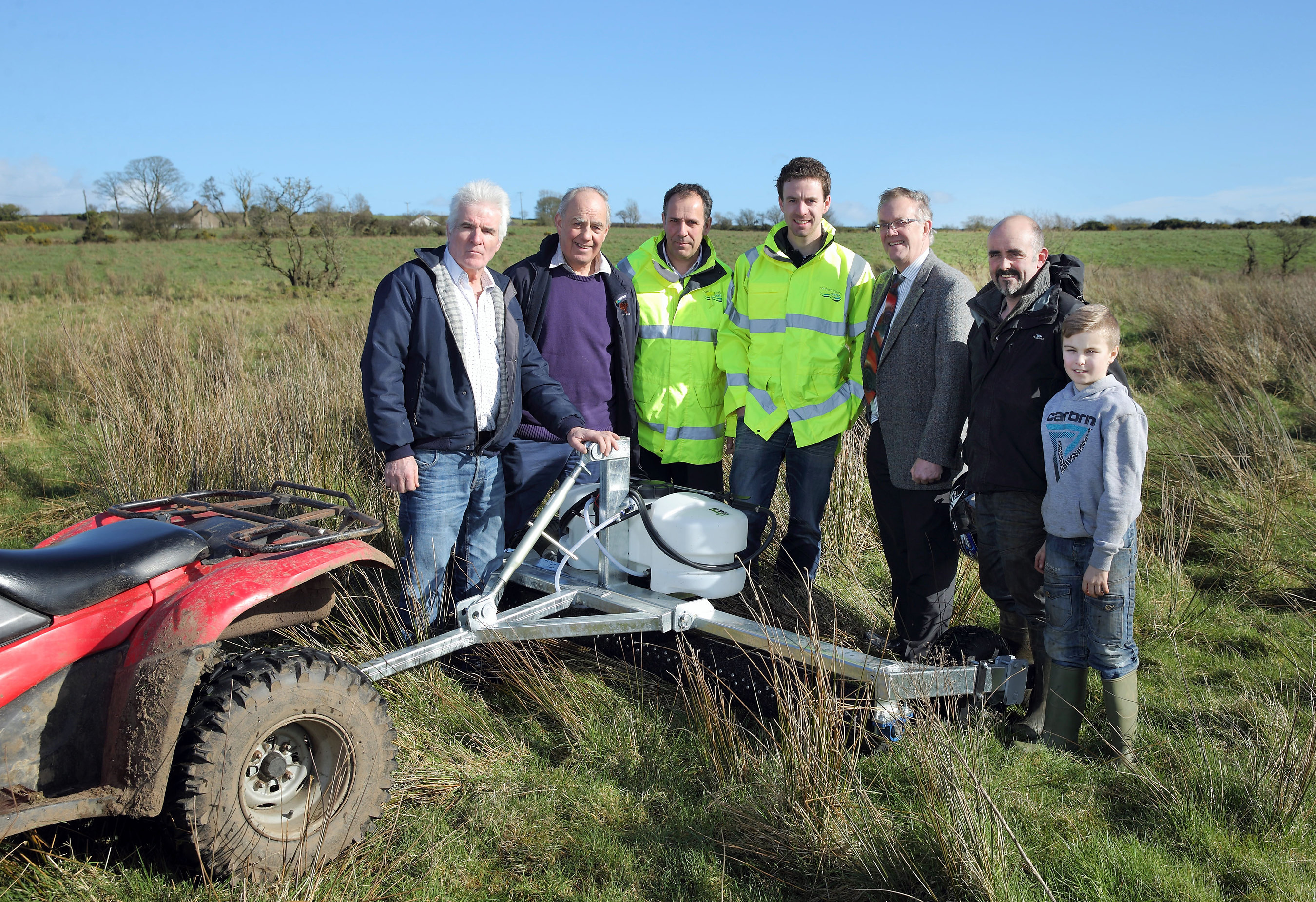 The first 'Rush solution without pollution' weed-wiping trial began in May 2017, working in conjunction with The Water Catchment Partnership and the farming industry as part of an innovative campaign to help reduce levels of MCPA in the Seagahan Reservoir catchment area in Co. Armagh.
As many readers are aware, the herbicide MCPA, commonly used for the control of rush growth in grassland, is currently the main challenge to raw water quality in NI. It lingers in the water environment and is difficult and very costly for NI Water to remove at treatment stage. NI Water remove MCPA to provide consumers with safe and wholesome drinking water which is in compliance with EU Drinking Water Standards.
The free weed-wiping service used the herbicide Glyphosate in a weed-wiper instead of spraying with MCPA. The overall aim of the project was to show that weed-wiping is an effective method in the management of rush infestations and other grassland weeds, and poses a lower risk to quality water.
By providing the weed-wiping service free over a two year period, NI Water have allowed farmers the chance to gain experience and knowledge of effective rush management by means of a certified contractor using a weed-wiper, whilst protecting the water environment from grassland herbicides.
At the close of the two-year trial, NI Water are happy to announce that the results of the trial in Seagahan have been excellent;
Across the 400 acres of rush treated in the Seagahan catchment over two years, there has been an estimation of up to 90% rush kill by NI Water's Farm Liaison Officer, Dominic McCann.
Farmers in the area have commented on how the reduction in rush infestation is now clearly visible as you drive through the catchment. Further feedback from trial participants covers how pleased they are with rush kill in their fields, and they encountered no issues during the trial.
The service prevented farmers spraying MCPA across 630 acres of their land in 2017 and 2018 and prevented around 1000 litres of MCPA from being applied to the catchment area.
Water sampling of the reservoir throughout 2017 and 2018 has shown a marked decrease in MCPA found in raw water.
NI Water would like to thank the farmers who participated in the trial in Seagahan, as well as The Water Catchment Partnership for their ongoing support. Without their cooperation and enthusiasm, the trial would not have been so successful.
ENDS
Photo caption: From Left: Gerard Hughes (Farmer), Geordie McCall(Farmer), Roy Taylor (NIW Catchment Manager), Dominic McCann (NIW Farm Liaison Officer), Ivor Ferguson (UFU President), Kyle McCall (Farmer), Rhys McCall.
Kyle McCall has given permission for this photo of his son Rhys to be published.