NI Water Delivers the "Bear Necessities" at Castle Park
22 October 2018 12:16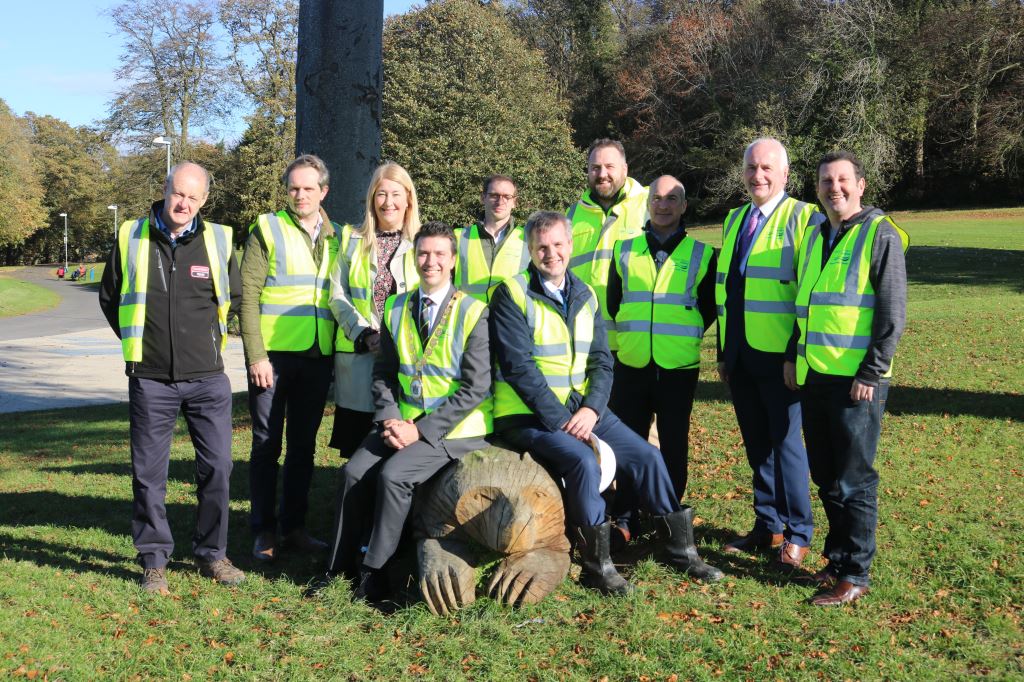 NI Water is pleased to announce the completion of a major Sewerage Improvement Scheme within the grounds of Castle Park in Bangor. This represents an investment of £3 million to upgrade the sewerage network in the area, and provide a new modern and efficient underground pumping station to serve the people of Bangor for many years to come.
This completes a further element of the overall £12 million ongoing investment by NI Water in the Bangor area. This is good news for the local community as the scheme will greatly improve the water quality in Ballyholme Strand and North Down coastal waters, whilst improving the sewerage infrastructure in the North Down area.
The work will also ensure that NI Water continues to protect the environment by improving local bathing water quality and will comply with Northern Ireland Environment Agency and European standards, with further elements of the overall project commencing during 2019.
The construction of the new pumping station regrettably necessitated the removal of a small number of trees within Castle Park, which was undertaken in co-operation with Ards & North Down Borough Council, with most of the trees removed already in poor condition.
As a legacy to the people of Bangor, one of the trees removed was given to a local sculptor, who sculpted a bear, which now rests adjacent to the new station close to the entrance of the park. This fits in with the legend of St Gall who is believed to have travelled in the second half of the sixth century from Bangor Abbey with eleven other monks into Europe. During his travels in Switzerland, legend has it that the holy man fought off and then befriended a bear in the woods!
Grahame Millar Project Sponsor said:
'NI Water is very pleased to have delivered the latest phase of this major Sewerage Improvement project for the people of Bangor, which will enhance the local environment, reduce pollution and improve bathing water around the North Down Coast. We look forward to completing the remaining phases within this project'.
Mayor of Ards and North Down Borough Council, Councillor Richard Smart added:
"The council are delighted that this new Pumping Station has been completed, which will improve the sewerage infrastructure in the area. This significant investment will also help boost tourism through improved bathing water quality, benefiting the local economy in this busy tourist town."
NI Water and our contractor Dawson WAM would like take this opportunity to thank the local community, businesses in the area and commuters for their patience and cooperation during the completion of these essential works.
ENDS
For further information please contact 02890354710 or email press.office@niwater.com
Photo caption: Nigel Boullier Dawson WAM, Councillor Carl McClean, Councillor Karen Douglas, Samuel Donaldson AECOM, David McGrath, Mark Consiglia (both NI Water), Gordon Dunne MLA and Councillor Wesley Irvine. Front row: Mayor of Ards and North Down Borough Council, Councillor Richard Smart & Grahame Millar NI Water.