NI Water – Delivering What Matters in Killyleagh
30 October 2018 14:43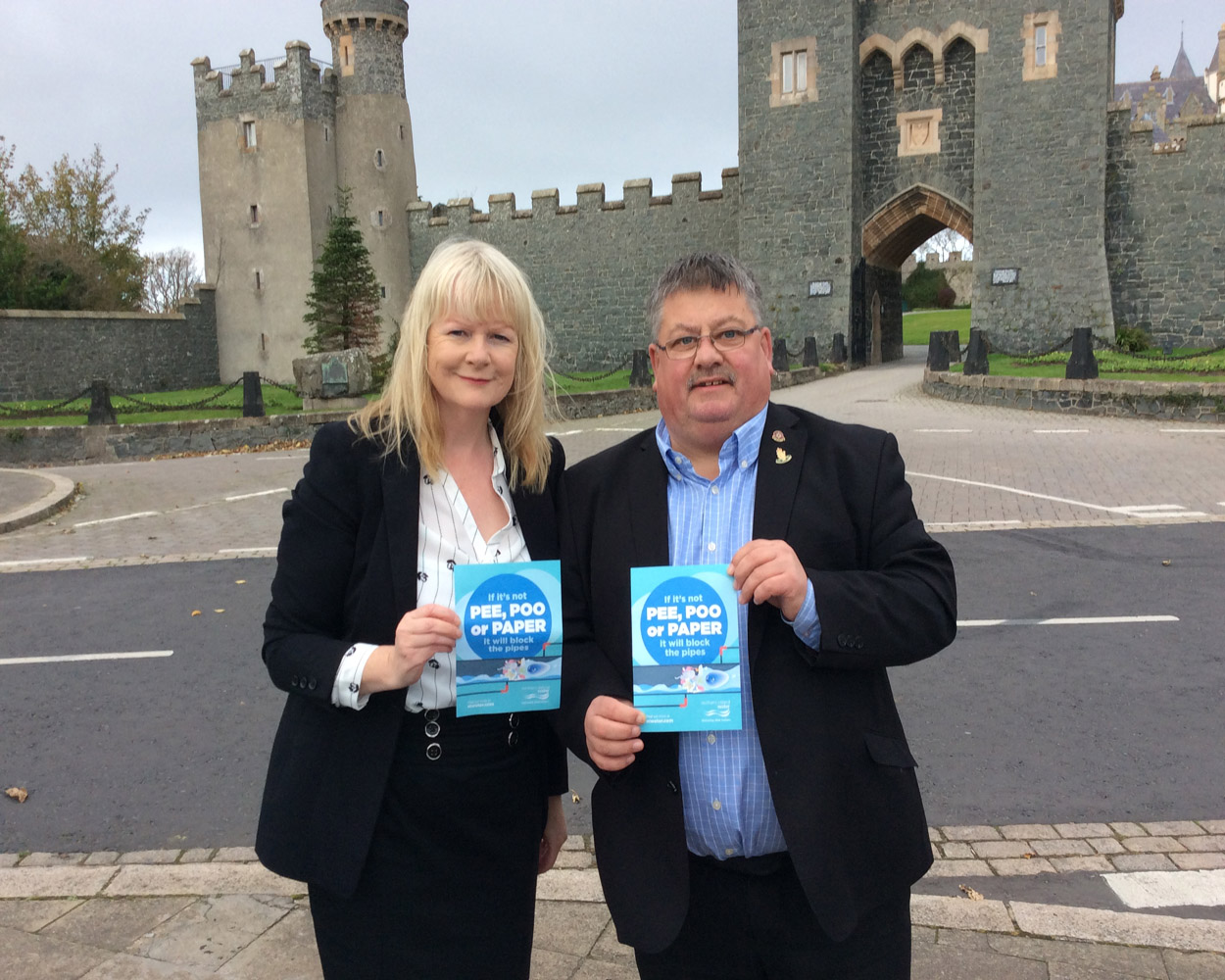 NI Water recently visited Killyleagh to provide details on how the company is delivering what matters for the wider community.
Information on NI Water's key campaign messages such as Bag It and Bin It, and only flush the 3 Ps, which encourages customers not to flush inappropriate items down the toilet, were distributed to residents in the town.
Rowallane Councillor William Walker says, "Over the last number of months there have been some serious sewage spillages in the Braeside Gardens, Plantation Street, Shore Street and Downpatrick Road areas of Killyleagh. On investigation, discarded items such as nappies and masonry were found in the system.
"I would appeal to residents in the Killyleagh area to be mindful of what they flush down their toilets and put down their drains as it can lead to serious sewage blockages at a heavy cost to the ratepayer."
Information on all of NI Water's key messages and campaigns can be found by logging on to www.niwater.com
ENDS
Photo caption: Pictured L-R: NI Water Public Affairs and Media Officer, Fionnuala O'Connell and Rowallane DUP Councillor, Billy Walker at Killyleagh Castle
Media enquiries to the NI Water Press Office on 028 9035 7695 or via email to press.office@niwater.com