Dublin City Council Visits Clandeboye Rainwater Garden
14 November 2018 11:34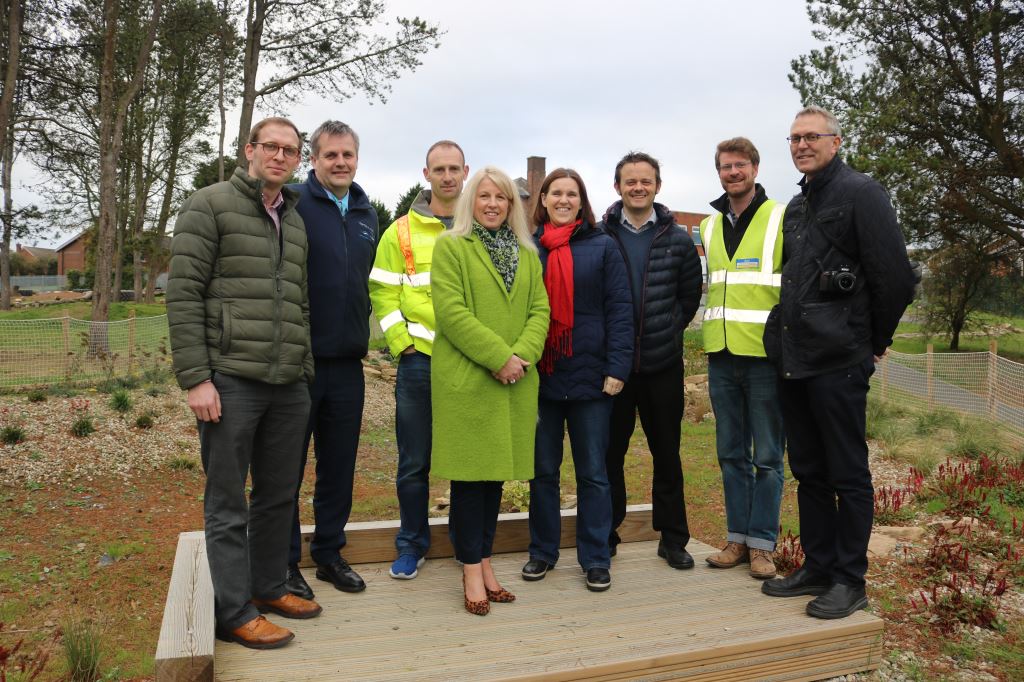 Clandeboye Rainwater Garden continues to lead the way with a recent visit from Dublin City Council who visited the garden at Clandeboye Primary School to find out more about this innovative flood alleviation scheme. This was a 'Knowledge Share event' jointly hosted by NI Water, AECOM and Clandeboye Primary School.
Grahame Millar Senior Project Sponsor said:-
'NI Water was delighted to welcome representatives from Dublin City Council to Clandeboye and we are very proud of this flagship project which demonstrates a sustainable solution to flood management, whilst also providing a valuable educational resource'.
Des Boyhan, WFD Officer Dublin City Council said:-
'It was an extremely worthwhile trip to view and discuss the Clandeboye Rainwater Garden. It is definitely something that we will try to pursue as part of our Water Framework Directive measures. My colleagues and I were very impressed with the NI Water project teams achievements using this innovative approach, which reduces flooding, as well as enhancing water quality and the school environment'.
Pictured (L-R): Samuel Donaldson AECOM, Grahame Millar NI Water, John Stack, River Santry Catchment Executive Engineer WFD Office, Dublin City Council, Julie Thompson Principal Clandeboye Primary School Principal, Averil Gannon, River Dodder Catchment, Executive Engineer, WFD Office, Dublin City Council,
Neil Higgins, Senior Executive Engineer, Drainage Division, Dublin City Council, Ciaran O'Grady BSG Civil Engineering and Des Boyhan, WFD Officer, WFD Office, Dublin City Council.