When Is It Fine to Flush?
17 January 2019 16:24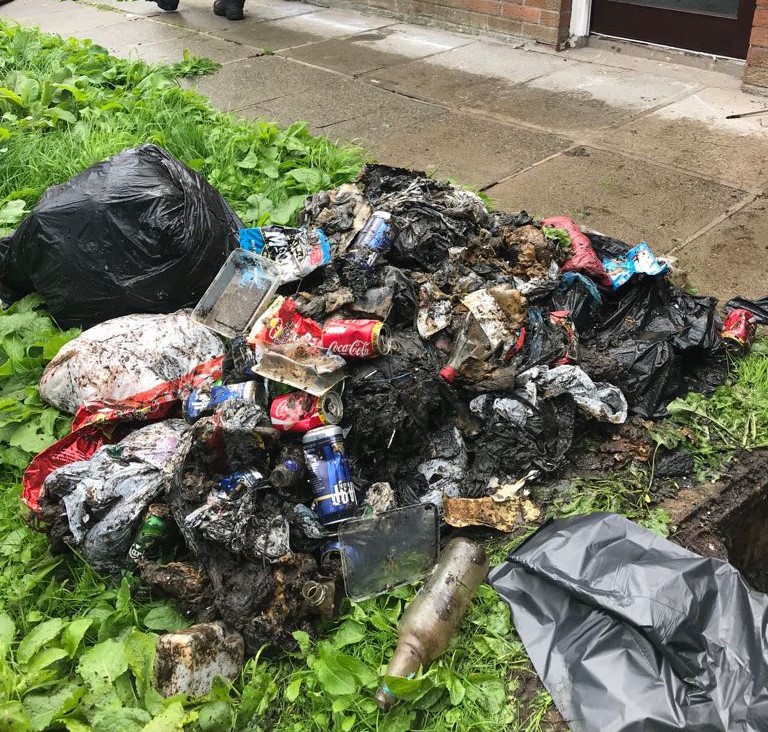 The fight against blockages and fatbergs received a major boost today with the publication of a new official standard identifying which wet wipes can be flushed down toilets safely.
NI Water's Head of Wastewater David McCullough shows support for the move, "Until such time as these symbols start appearing on products, NI Water would appeal to customers to only flush the 3P's, pee, poo and paper; everything else should go in the bin.
"NI Water, like many water companies, face a daily battle of sewer blockages; most of which are avoidable. Non-flushable wipes are most often one of the main causes of these blockages when they are flushed down the toilet as they do not break up quick enough when in the sewer.
"We very much welcome this new initiative launched by Water UK and WRc, where manufacturers of wipes will be able to feature an official water industry 'Fine to Flush' symbol on their packaging if they pass strict scientific tests. This symbol will let consumers know that the products don't contain plastic and will break down in the sewer system instead of clogging up sewers and contributing to fatbergs which cause blockages and sewage overflows."
In 2017 the biggest ever in-depth investigation of sewer blockages in the UK proved that wipes being flushed down toilets caused serious problems in the sewerage system. The project found that non-flushable wet wipes could make up around 93% of the material causing some sewer blockages.
Commenting on the new 'Fine to Flush' standard Water UK Chief Executive Michael Roberts said: "This is an important step in the battle against blockages. Improving the environment is at the core of what the water industry does, and the new 'Fine to Flush' standard that we've created will make it easier for consumers to buy an environmentally-friendly product instead of one which clogs up drains and sewers."
Manufacturers can have their wipes tested by WRc, the Swindon-based independent technical experts who developed the specifications for flushability standards in conjunction with Water UK. If they pass the tests, the wipes manufacturers will receive the 'Fine to Flush' symbol from WRc.
Although there has been an increase in products being labelled 'Do Not Flush', there are many wipes on the market labelled 'Flushable' which do not break down quickly when they enter the sewer system, and which would not pass the stringent tests which meet the standard to receive the 'Fine to Flush' symbol. The labelling of these products can cause confusion amongst consumers, increasing the problem of sewer blockages.
The technical name for 'Fine to Flush' is Water Industry Specification 4-02-06, and the full details of the specification can be found on the Water UK website. Manufacturers can contact WRc to find out more about the process for having their wipes tested and receiving the official 'Fine to Flush' symbol.
ENDS
For more information please contact the Water UK communications team on 020 7344 1805 or comms@water.org.uk
To view the impact of FOG on our sewers visit: http://www.niwater.com/fats-oil-and-grease-fog/
* https://www.water.org.uk/news-water-uk/latest-news/new-proof-flushing-wipes-major-cause-sewer-blockages