Luke's Point Pumping Station gets a Makeover!
12 April 2019 15:14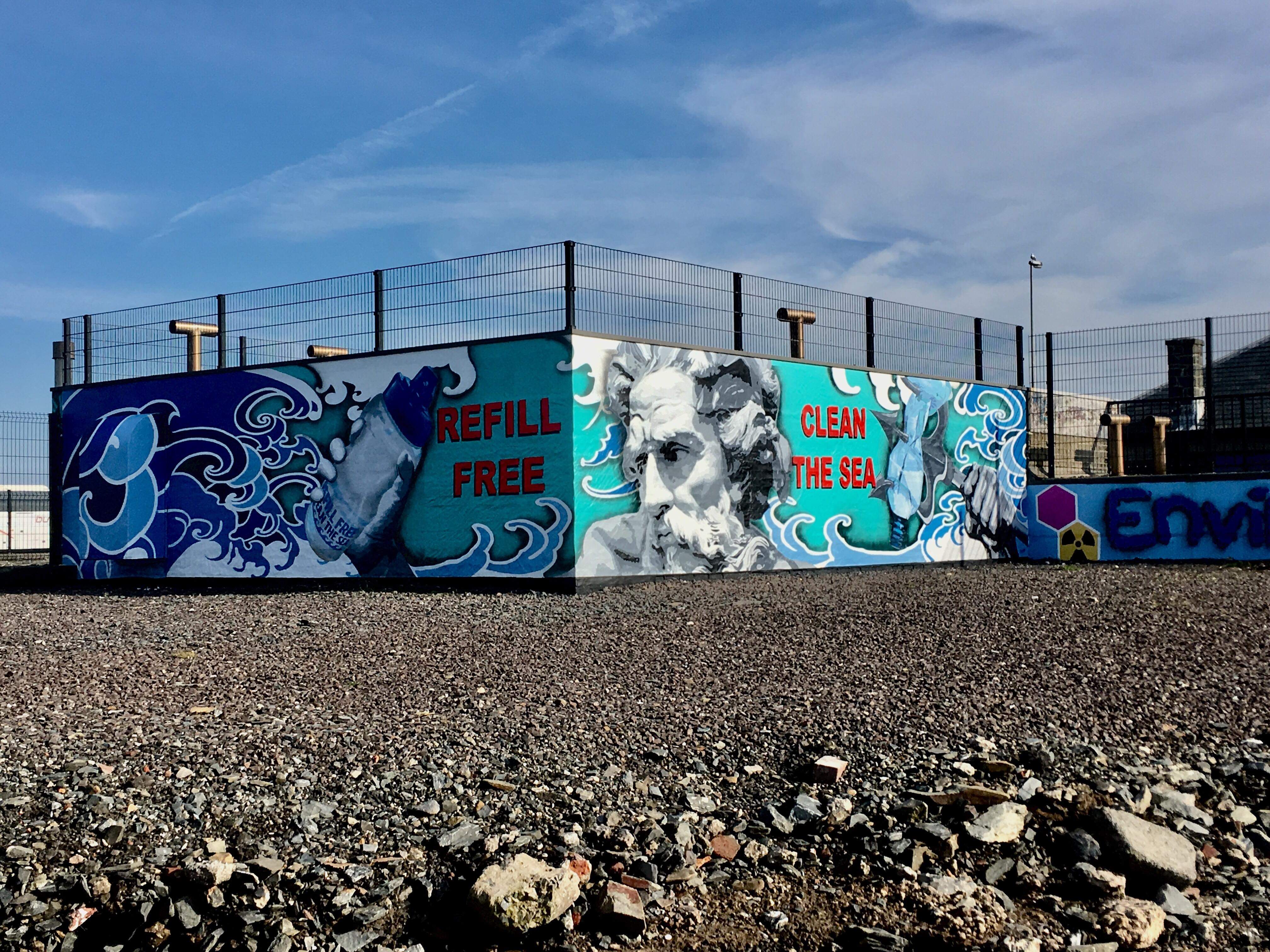 NI Water's Luke's Point Pumping Station has got a makeover! The station has been taken over by Poseidon "God of the sea" and has been transformed into a work of art!
Following continued graffiti incidents, NI Water commissioned the artwork to improve the appearance of the pumping station and enhance the surrounding area.
Mark Consiglia NI Water Wastewater Area Manager said:
"Graffiti incidents over the last few years had been occurring on a regular basis and despite repainting the walls on several occasions, vandalism at this site continued.
"NI Water decided to commission a piece of artwork to improve the surrounding walls of the station, which highlights local landmarks, as well as the mighty Poseidon who challenges us to "Refill free, Clean the Sea!" The mural greatly improves the appearance of the station and enhances the beauty of the local area.
"This pumping station is essential to the local sewerage infrastructure and we at NI Water want to work with the local community to maintain this beautiful coastal area. We hope the local community will enjoy the mural for many years to come."
The mural promotes a serious theme with our "Refill Free, Clean the Sea" strapline which encourages people to "refill" their re-usable bottles and help reduce single use plastics which are harming the environment. The mural also gives an insight into local landmarks and sea life, marking the heritage and characteristics of this part of North Down.
ENDS
All media enquiries to the press office on press.office@niwater.com