Running on Water
13 May 2019 15:20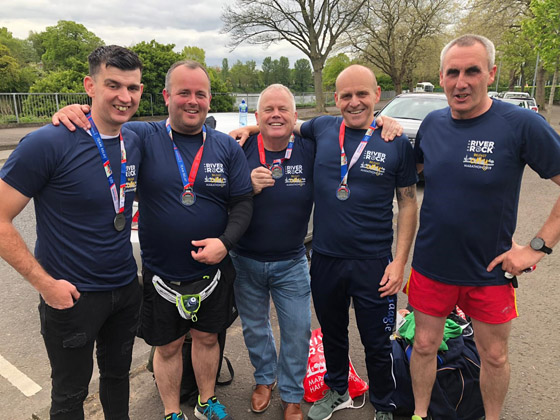 NI Water staff put their best foot forward and entered three teams into the recent Belfast Marathon that took place on Sunday 5th May.
Teams from Finance and Regulation, Waste Water Services, Asset Delivery and Customer Services all took part in the relay section of the race and fuelled with tap water, reached the finish line.
Each team chose a different charity to raise money for; our Finance and Regulation team chose to support Air Ambulance N Ireland (AANI). The other two teams chose to support WaterAid, a charity that aims to provide clean water and proper toilets to everyone, everywhere.
Water forms a major part of our blood (approximately 82%), even slight dehydration can cause feelings of tiredness and reduced alertness. NI Water aims to raise awareness of the value of drinking high quality tap water and using a refillable water bottle each time. Staying hydrated and reducing plastic waste is a win-win for everyone.
ENDS
Media queries to NI Water Press Office on 028 90 354710 or email press.office@niwater.com
Photo Caption
NI Water Downpatrick Wastewater team – (L-R) William McCartan, Barry Mullan Alan Grant, Colin Leckey and FM Declan Magee