NI Water Wins Highly Commended at Irish News Workplace and Employment Awards
21 June 2019 11:09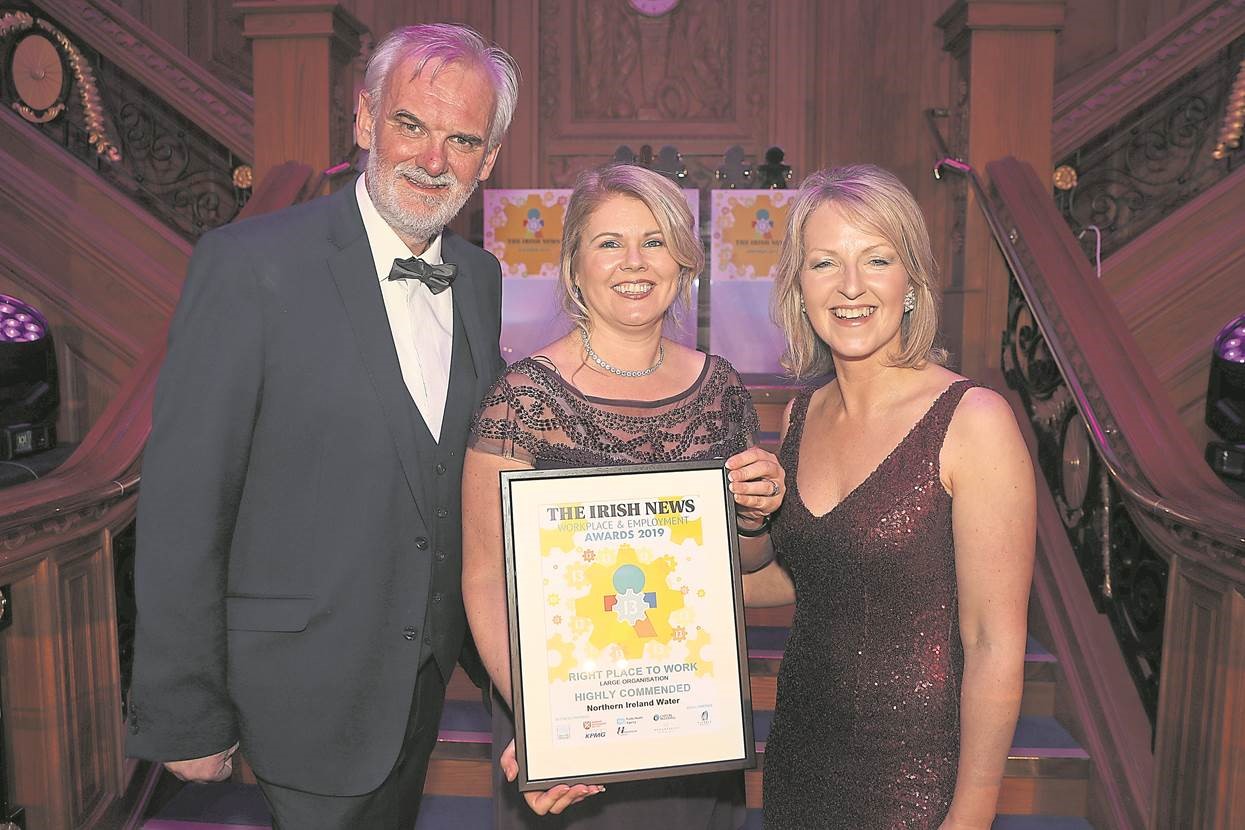 NI Water is delighted to have been 'Highly Commended' in the Right Place to Work category at the prestigious Irish News Workplace and Employment Awards.
This award recognises a genuine commitment to environmental issues, a strong sense of social responsibility and rewards those who demonstrate outstanding community and charitable initiatives. NI Water's world-class Community and Charitable Strategy delivers invaluable contributions to the community through an unparalleled schedule of CSR projects and by contributing to the long-term sustainability of people, the environment and local communities.
NI Water is a multi-award winning company having won numerous global, national and local business awards. NI Water greatly appreciates and values the crucial role played by hundreds of employees across the organisation whose volunteering activities support our local communities. To be Highly Commended is a matter of immense pride to everyone in NI Water and is validation of the major efforts made by the company to ensure that their highly skilled workforce continues to Deliver What Matters for the entire community.
NI Water's Chief Executive, Sara Venning comments, "We are absolutely thrilled that our world class CSR programmes have received the Highly Commended award in the Right Place to Work category. Every aspect of life in NI depends on the provision of clean drinking water and management of wastewater to safeguard health, underpin economic growth and protect our environment".
"I am incredibly proud of the variety of innovative, creative CSR projects that are ongoing throughout the organisation. It is an exciting time to be part of NI Water, helping to implement our vision of delivering a world class service to our customers, our people and for the environment. These awards are affirmation that we're on the right path to becoming world class industry leaders."
Ends
All media enquiries to NI Water press office at press.office@niwater.com or phone 02890 357695