NI Water Announces Completion of Sewerage Improvement /Flood Alleviation Scheme Main St Ballykelly
15 August 2019 11:40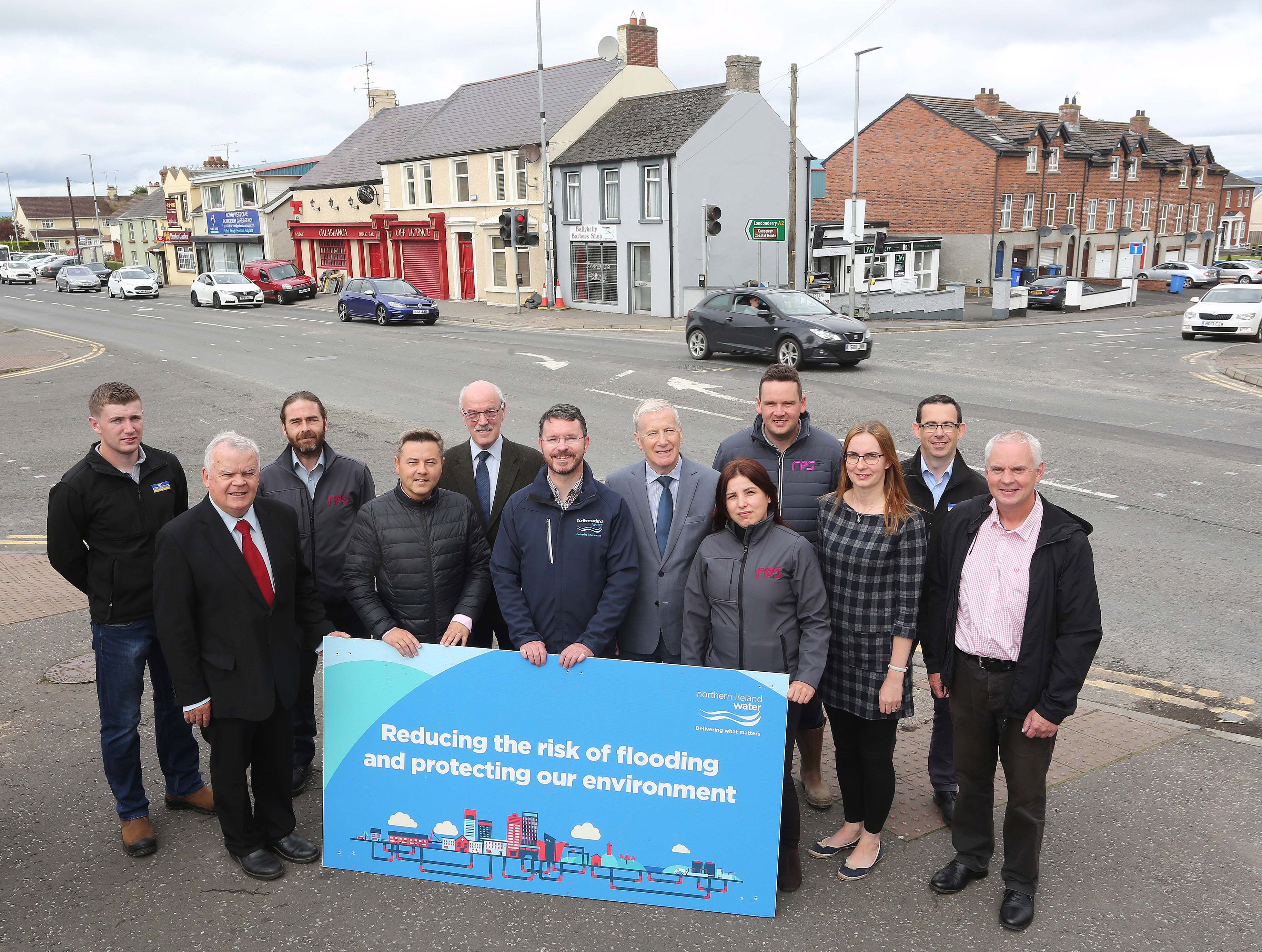 NI Water is pleased to announce that the ongoing Sewerage Improvement/Flood Alleviation works on Ballykelly Main Street will be substantially complete by the end of this week, over 2 weeks ahead of programme. Pipe laying work is now complete with some final work still to be completed, including CCTV surveys of the new sewers, and work on the traffic lights at Main Street at the end of this week.
This scheme represents an investment of approximately £900,000 to upgrade the sewerage system and reduce the risk of flooding in the Hyacinth Avenue area of Ballykelly. This is welcome news for residents who have suffered previous flooding incidents.
Mark Sefton, NI Water Senior Project Manager said:
"We are delighted that through the ongoing efforts of our NI Water project team including BSG Civil Engineering and RPS, we have been able to deliver this challenging programme of major work over 2 weeks ahead of schedule. This is good news for the local community as the upgraded sewerage system will enable Ballykelly to cope better during periods of heavy rain in the future.
"NI Water fully appreciates that the work was disruptive and we would like to take this opportunity to thank residents, businesses, Elected Representatives in Ballykelly, as well as the travelling public for their patience and co-operation as we undertook these essential Flood Alleviation works".
ENDS.
For further information, please contact NI Water's Press Office on 02890 354710 or email press.office@niwater.com
Caption:
(L-R) Kevin Conway BSG Civil Engineering, John Dallat MLA, Sean Toal RPS, Alderman Alan Robinson, Councillor Edgar Scott, NI Water's Mark Sefton, Gregory Campbell MP, Katherine Sadowska, Ben Adair (both RPS), Councillor Orla Beattie, Sean McGlinchey BSG Civil Engineering and Councillor Dermot Nicholl.